In the northeastern corner of Florida is Jacksonville, the largest and most densely populated city in all of the Sunshine State. Jacksonville or Jax, as the locals call it, offers spectacular beaches, exciting attractions, and natural beauty all around.
Soak in the sun and sand and enjoy Jacksonville's beaches. Spend the day in the water surfing, kayaking, boating, or fishing. Go scuba diving and explore Jacksonville's extensive reef system that boasts a variety of colorful marine life.
There are a lot of fun activities to do for families as well. Check out Adventure Landing where kids can race in go-karts, play in the arcades and mini-golf, and enjoy sliding into the water on the Shipwreck Island Waterpark.
Visit the Jacksonville Zoo and Garden or hop on a water taxi and explore downtown. Catch the sunset and listen to live music. Art and music are everywhere in Jacksonville, whether you're into jazz, blues, or southern rock.
Jacksonville holds multiple events throughout the year from music festivals to classic shows to art exhibits. The city also has a thriving culinary scene with diverse and unique flavors and international chefs.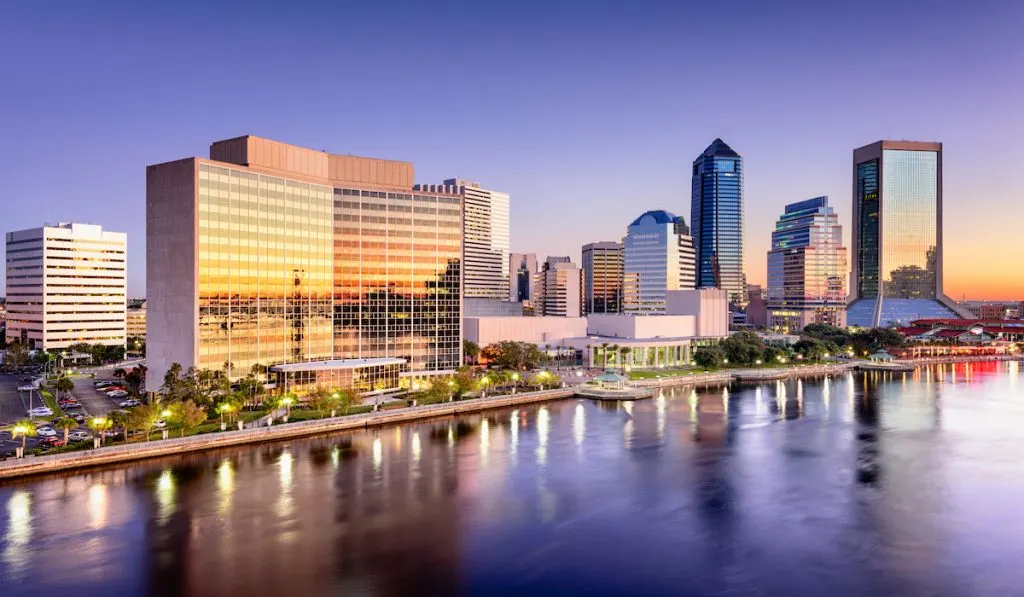 Exciting nightlife and a multitude of shopping options makes this city an entertainment destination. Surround yourself with nature and explore the outdoors with the nice, warm weather in the city's thousand acres of green space and urban parks.
The cost of living in Jacksonville is lower than the national average and homes are more affordable. The city has more than 300 schools, offering a broad educational opportunity.
Jacksonville has more than 500 neighborhoods, each unique and diverse. Whether you're a young professional, a family with kids, or a retiree wanting to move to the Sunshine State, there are a lot of areas that cater to different lifestyles.
Live in abundant sunshine and experience an urban, beach, or rural life at these most desirable and best places to live in Jacksonville, Florida.
1. San Marco
Built in the 1920's, San Marco is modeled after Venice's Piazza San Marco in Italy. This artsy and affluent neighborhood exudes an Italian charm.
There are plenty of trendy bistros, boutiques, and art galleries in the area that attracts urban professionals, creatives, and artists. San Marco has a diverse population and is close to downtown. 
San Marco is one of the walkable areas in the city and is in walking distance to retail outlets and restaurants of Atlantic and San Marco boulevards—the shopping, dining, and entertainment district.
Head to the Riverfront Park to catch one of the best views of Jacksonville or go visit the San Marco Square for sightseeing and shopping and check out the famous three lions fountain. San Marco gives off a historic allure with charming mansions and estates.
2. Mandarin
The beauty of Mandarin is its surrounding nature, gorgeous views along the river, and its magnificent oak trees.
Take in the residential life with Mandarin's lush and quiet atmosphere by the river. There are good outdoor spaces you can enjoy like Mandarin Park and Chuck Rogers Park.
This residential area has a family-friendly reputation and has notable historical sites, riverfront activities, and a lot of shopping. Mandarin offers a number of new grocery stores, restaurants, and bars within the vicinity.
3. Northside
Northside is a friendly residential area just a few minutes away from downtown. You can enjoy the shopping and dining options of the neighboring downtown and still live in the peaceful and rural setting of Northside.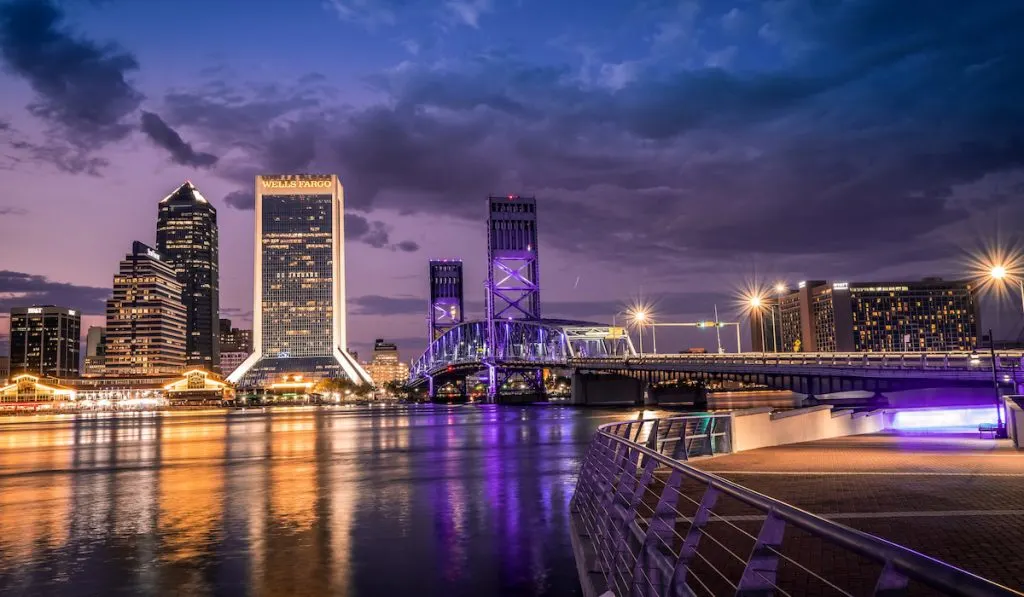 It is a good spot to live if you need easy access to the Jacksonville International Airport, the Amtrak station, or the Jaxport Cruise Terminal.
Northside was an industrial zone before but progressed into a more residential area due to developments over time.
The priciest homes are the ones along the riverfront and the spacious Mediterranean-style villas, but there are ranch-style homes a few blocks back that are a good option for first-time homebuyers. New townhomes are being developed in the area as well.
Northside is perfect for families with kids, retirees, and first-time homebuyers. Also nearby are popular state parks and nature preserves.
Visit the Jacksonville Zoo and Garden with your family or spend the day in Huguenot Park, which provides amenities such as a fishing area, playground, and a basketball court. Shop in an open-air environment and savor the warm weather in Florida at the River City Marketplace.
4. The Beaches
For those who love to be by the beach and the ocean, these three beach communities are a great place to live in.
With close access to the water and outdoor life, residents spend their time outdoors doing activities such as biking, rollerblading, running, or surfing.
There are a variety of single-family homes, condos, and apartments in the area. Living in Atlantic Beach gives you easy access to one of the best beaches.
Bike, swim, and surf in this laid-back neighborhood that hosts community events that allows you to meet and connect with other people and your neighbors. Atlantic Beach offers seaside cottages and beachfront condominiums.
Between Atlantic and Jacksonville Beach, is Neptune Beach, home to around 7,500 residents.
It is a small coastal area that has a relaxed atmosphere for that perfect beachside lifestyle. Neptune Beach is almost entirely residential with modern townhouses and beachside bungalows.
Jacksonville Beach is the largest area and has more affordable housing within the three beach communities. There are a great variety of housing options with different price ranges. Jacksonville Beach has an active and well-balanced lifestyle.
You can surf, eat at the waterside cafes, or stroll at the Jacksonville Beach Fishing Pier to make the most out of the oceanfront living. Arts and culture are vibrant in this community with lots of restaurants and shops.
5. Southside
Brimming with history, the mostly residential neighborhood of Southside has spectacular views of the river. It is one of the fastest-growing areas in the city as new apartment communities and developments are being built.
Recent developments also give way to more dining and shopping options, with two shopping malls already in the area. Southside is popular with families due to its reputable schools.
There are varied property options and price ranges in the area. Live in a modest affordable bungalow or go for a more luxurious property at one of the gated golf communities in Southside.
There are tons of things to do in this area. Visit the many parks and recreational areas, historical sites, and shopping centers on the Southside.
6. Deerwood
A top and affluent neighborhood in Jacksonville, Deerwood offers resort-style residential properties with a wide range of architecture, from Mid-century modern homes to Spanish-style villas.
Deerwood is a large, diverse, and safe community. The scenery in this area is stunning, with magnolia and oak trees surrounding the area. Deerwood has access to countless restaurants, shopping, movie theatres, health and fitness centers.
7. Orange Park
Orange Park is a rural area with spacious yards and a serene setting. It is a 45-minute drive to downtown or the Southside and is home to the Naval Air Station. Orange Park is ideal for families and hosts community events such as the Farmer's Market.
The area has charming, affordable, and extensive housing options from riverfront mansions to Tudor-style homes along the river. This is a perfect place to live for outdoor lovers as you'll always have something to do in this neighborhood.
There are plenty of outdoor activities. You could partake in activities like camping, hiking, and water sports. Orange Park has access to Doctor's Lake, Black Creek, and St. Johns River.
8. Riverside and Avondale
A charming neighborhood in the city of Jacksonville, the area of Riverside and Avondale is picturesque with its oak tree-lined streets, historic brownstones, bungalows, and Mediterranean-style residences.
This neighborhood is a wonderful blend of history, cultural diversity, and modern design. The housing prices are higher in the area with million-dollar waterfront homes by the river and high-end apartment buildings. It is a short ride away from downtown and is near the St. Johns River.
Riverside-Avondale is home to major commercial areas including the Five Points district. There are plenty of trendy restaurants, boutiques, and clubs that give an upbeat atmosphere that attracts the young professional crowd. There is also a local arts market happening weekly and numerous parks in the area.
9. Ortega Forest
A beautiful residential area, Ortega Forest is part of the larger Ortega neighborhood. Ortega Forest is an affluent neighborhood with giant oak trees and waterfront mansions.
It is near downtown and the properties are a mix of different styles and sizes. Ortega Forest boasts gorgeous outdoor spaces and stunning properties all around the vicinity.
There are small parks along the river and there are a number of school options nearby. Ortega Forest has good boating and sailing opportunities as it is the home of the Timuquana Country Club and Florida Yacht Club.
Resources: