While Tampa is often seen as one of the top places for a vacation in the United States, it also offers some pleasant living conditions.
Tampa is listed among the 20 safest cities in Florida. Residents of Tampa enjoy a variety of activities, a quiet lifestyle, and envious weather.
If you are looking to experience Tampa for a while or settle down, there are several neighborhoods for you to check out.
Tampa has something for those seeking a quiet feel. It also offers something to those that prefer a city feel.
With neighborhoods on the outskirts, along the bay, and downtown, everyone is guaranteed to find where they belong.
The rest of this article will answer your queries on the best places to live in Tampa.
With this article, you should be able to determine what part of Tampa provides the best restaurants, nightlife, and inspiring locations that match your lifestyle.
Here is a list of the best places to live in Tampa, FL:
1. Downtown St. Pete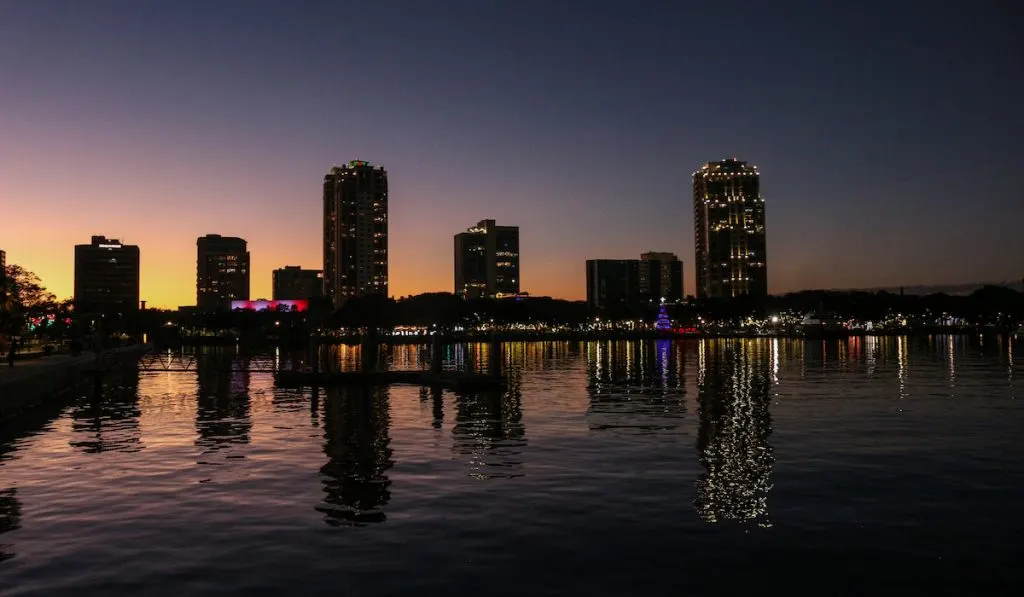 Downtown St. Pete is one of the places in Tampa that give off the city vibe. Downtown St. Pete offers several attractions like the Museum of Fine Arts and the Dali Museum.
If you enjoy being around event spaces for shows and live concerts, then you will love the Mahaffey Theater in Downtown St. Pete.
Downtown St. Pete also has seafood spots, new-age and classic steakhouses, and several restaurants mixed with clubs and bars.
If you prefer outdoor activities, you can visit parks like Demens Landing Park located along the waterfront. Here you can enjoy kayaking, boating, and paddleboarding.
2. Channelside
If you want a place with more of a cityscape, then the ideal Tampa neighborhood for you is Channelside.
With a selection of condominium complexes and apartments to choose from, you will definitely find the one that suits you.
The condos in Channelside are designed with luxurious amenities like rooftop pools. Even when you crave a downtown atmosphere, you do not have to go too far to get it.
If you need to do any shopping, Channelside has local salons, pharmacies, and grocery stores nearby.
The Channelside area offers a host of activities you can enjoy. Attractions like Florida Aquarium and Sparkman Wharf are just a stone throw from the Channelside apartments. 
3. Tampa Heights
Once known as Tampa's oldest suburb Tampa Heights has been transformed into one of the happening places in Tampa over the years.
If you are looking for places that support the local community or if you enjoy hanging out in coffee shops, then Tampa Heights might be the place for you.
Tampa Heights has several parks for relaxation, like the Water Works Park, which has a small theatre and several picnic spots.
At the reallocated warehouse, Armature Works, you will find the Heights Public Market food hall.
Here local vendors serve and rotate their latest creations. Tampa Heights also has galleries, dive bars, plant stores, and more.
4. Seminole Heights
Seminole Heights is another popular neighborhood in Tampa with some history.
It is a popular destination for homeowners, thanks to its reputation for having affordably priced bungalows. Seminole Heights offers a selection of historic buildings and some 20th-century style bungalows.
Seminole Heights is a place that emphasizes supporting the local community. For one, there is the Second Sunday Morning Market – for local farm fresh veggies and plants.
Seminole Heights also has local dive bars. The Independent, for instance, is where people from different backgrounds living in Tampa come to relax.
5. Dunedin
Dunedin is a famous city among tourists and locals along the Gulf Coast of Florida.
Dunedin is an area well known for its beach, Honeymoon Island State Park. This area is also known for its quiet crowd, ospreys, and pale sand.
Downtown Dunedin offers a host of local restaurants, bars, and cafes. You can visit Hammock Park to relax and listen to the sounds of owls and woodpeckers.
If you are someone with a flair for outdoor activities, you will love Dunedin. You can visit The Fred Marquis Pinellas Trail if you are looking for a good hiking trail. You can also check out Caladesi Island State Park if you want to try kayaking.
6. Downtown Lakeland
Downtown Lakeland is a good place if you are looking to balance play and work. Several people come to work in the area daily, with some staying after hours to relax in the Downtown area.
Downtown Lakeland offers an excellent selection of shopping, spas, bars, and restaurants. You can also participate in popular local events like art festivals, farmer's markets, and car shows.
If you want a quiet place to relax, then visit Hollis Garden. It has a fountain, a beautiful view of Lake Mirror, and over 10,000 flowers.
7. Brandon
Brandon is one of the family-friendly neighborhoods on this list.
With its suburban feel and several parks to choose from, Brandon is an ideal place to move into with your family.
When the sun is out, Brandon locals visit Paul Sanders Park to play with their kids, walk the trails or have a picnic.
Brandon offers numerous activities families can enjoy. They can jump around at Sky Zone or get competitive at Dave & Buster's or go bowling at Oakfield Lanes.
Brandon might be family-friendly, but adults still have a lot to enjoy for their nights out. You can visit The Stein and Vine for a glass of wine or enjoy a beer at Fox & Hounds British Pub.
Brandon is also home to Beef 'O' Brady's, a family-styled grill and bar chain restaurant. You can explore Brandon using hand-crafted guides designed by locals.
8. Bayshore
Bayshore is also a popular Tampa neighborhood to live in. It is known for its luxurious and gorgeous houses. It is a great place to live if you are looking to settle down or staying for a short period.
The Bayshore Boulevard, with a length of 4.5 miles, is the world's longest continuous sidewalk and one of the many attractions in Bayshore.
Bayshore Boulevard is used regularly for several exercise activities like rollerblading and biking. Aside from all the outdoor activities, Bayshore offers residents nearby restaurants and bars. The schools in this area are of the highest standards. 
9. Tarpon Springs
A beautiful waterfront town, Tarpon Springs is another good place to reside in Tampa. There are Greek eateries lined on the famous Dodecanese Boulevard.
The Historic Sponge Docks are celebrated constantly in Tarpon Springs because they were the original industry in this area.
Tarpon Springs is a quiet area with attractions like aquariums and shopping. It is also an ideal place to raise your kids.
10. Westchase
Westchase is a fun and relaxing Tampa community to reside in. If you wish to settle down in a suburban neighborhood, then Westchase is the place for you.
The different Westchase apartments are in proximity to sport fields, playgrounds, tennis, and swimming centers. These places also make provision for kids to relax and have fun. 
Westchase is close to several major highways, making it easy to commute to work and back. Westchase is also a short drive from shopping centers and attractions like Hyde Park Village and International Plaza.
11. Lutz
Lutz is another great Tampa community to reside in. It is an ideal place for families, especially if you wish to be close to greenery and water, and it comes with a suburb vibe.
Lutz offers a selection of parks to relax in after a hectic week. One such park is the Brooker Creek Headwaters Nature Preserve. There are also some good shopping spots and restaurants in Lutz you can visit. 
12. Siesta Key
If you envision settling down in a beach town, then Siesta Key is the place for you. This area is well-known for its scenic beaches.
Siesta Key offers excellent cafes and shopping activities for your weekend. There is also a tennis court and playground, which is fun for kids. 
If you want to have some fun on the water, visit Point of Rocks and Crescent Beach. Over there, you will find coral reefs and tidal pools surrounded by limestone outcropping.
13. Old Historic Northeast St. Pete
Old Historic Northeast St. Pete is a quiet residential space with brick streets. It also has beautiful waterfront parks like Vinoy Park and the Gizella Kopsick Palm Arboretum.
You can visit Vinoy Park to enjoy shows, festivals, and concerts throughout the year.
Old Historic Northeast St. Pete also offers taco spots, local cafes, and chain restaurants that attend to the city.
Some of the attractions of Old Historic Northeast St. Pete include the Great Explorations Children's Museum, which has fun and creative exhibits. It also has the Sunken Gardens, home to flamingos and tropical plants.
All in all, Old Historic Northeast St. Pete is an ideal place to bring your kids to hang out and have fun.
Resources