Dealing with storms is routine in certain parts of the country. Depending on where you live, you need more than just standard glass windows unless you want to be boarding your windows up every storm season.
The decision for storm protection usually boils down to a choice between impact-resistant windows and hurricane shutters.
How do the two stack up against each other?
Well, hurricane shutters perform well in extreme weather. They're more affordable than impact-resistant windows as well. However, they're easy to spot when you have them on your house. Some people think they don't look good and detract from the home's exterior.
Impact windows, on the other hand, are more expensive, but they look nice, reduce noise, and improve home safety. So if you have the money, impact windows are typically the best option.
Have a hard time choosing between shutters and impact windows? You're not alone.
We've put together this comparison to help you decide which one is best for your home or property.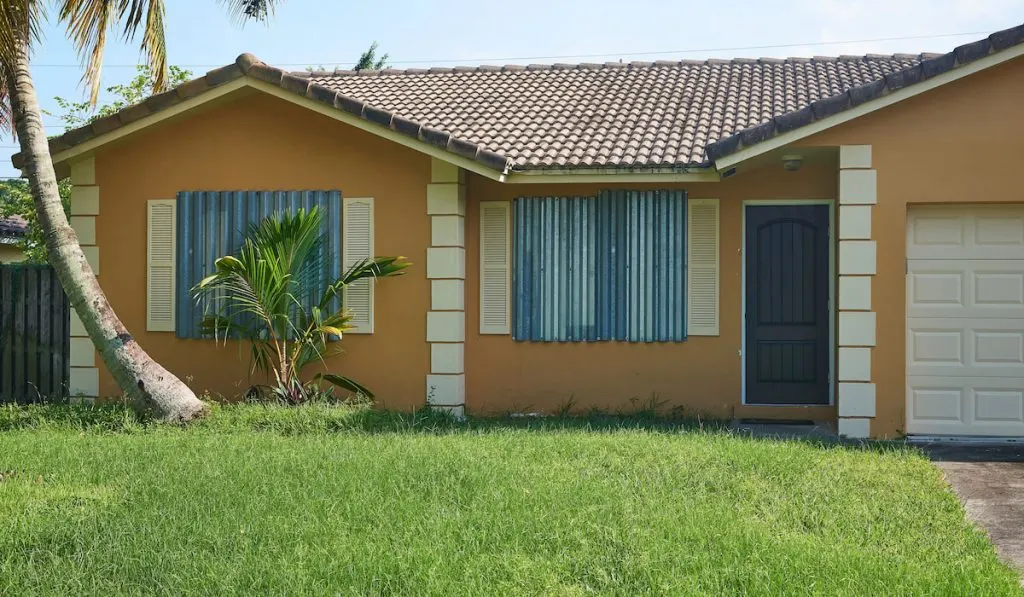 The Pros and Cons of Hurricane Shutters
Hurricane shutters will do just fine in a storm. People in Florida and other coastal areas have counted on them for decades.
Essentially, the shutter is always on your window after installation. Then, when the storm starts coming, homeowners can extend or close the shutters to stop the wind from breaking any glass.
Here are the main benefits of hurricane shutters.
Pros
Cost
Hurricane shutters are one of the most affordable storm solutions out there. Buying shutters helps you avoid the cost of replacing the expensive glass.
However, there is some range in price. You'll pay more if you want fancier shutters or roll-down shutters.
Older homes, commercial buildings, and schools are more likely to have shutters because they cost less.
Hurricanes shutters could also be a good choice if you're not living there during storm season because you won't care about having covers over your windows.
Easy Installation and Removal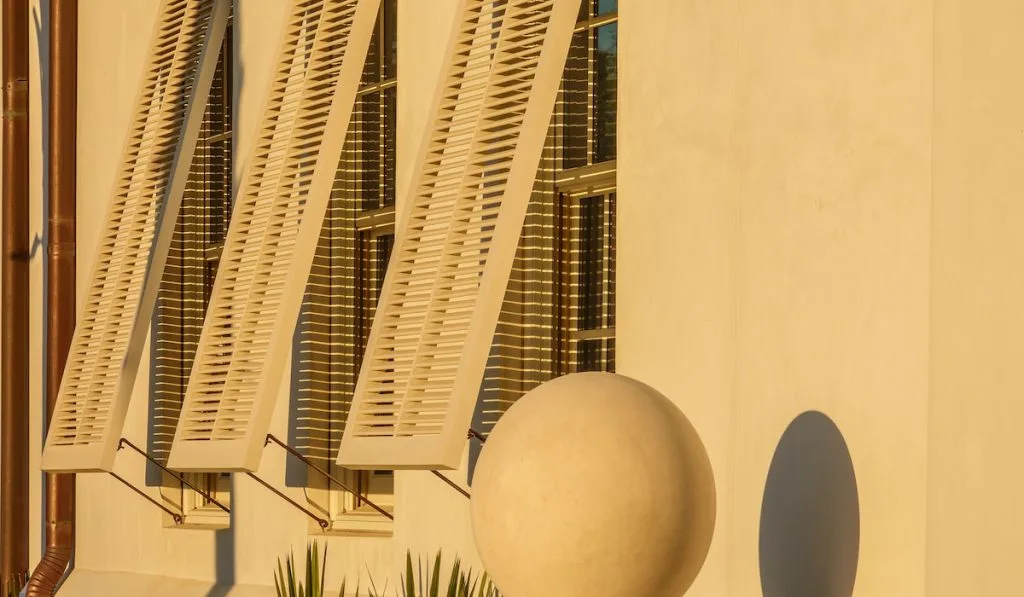 A nice thing about shutters is that they're easy to install or remove.
So if you ever plan on upgrading to impact windows, it won't take much work to get rid of the hurricane shutters.
Performance
Shutters will perform very well in severe storms as long as they're properly secured.
Cons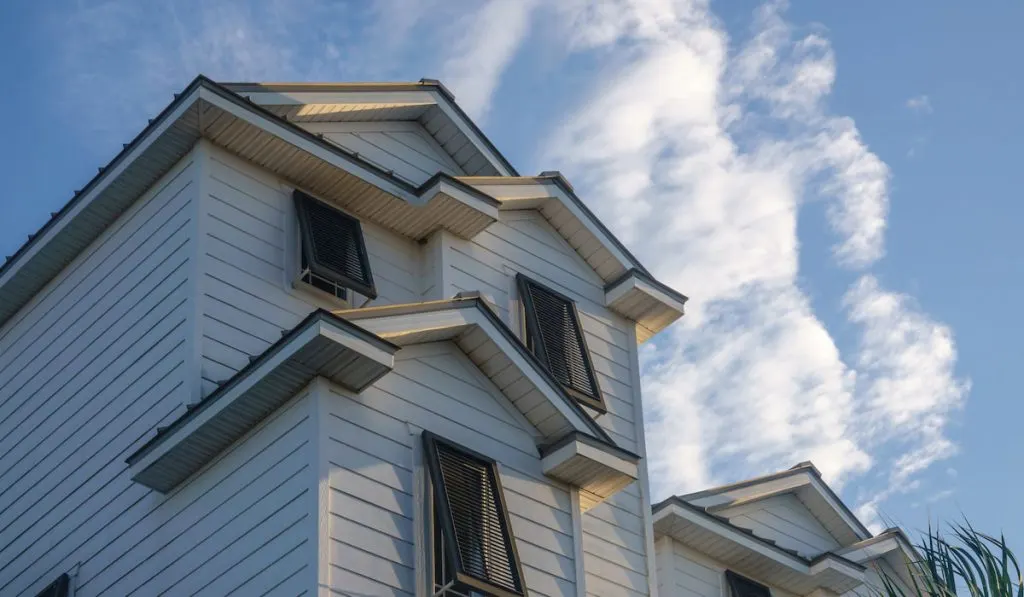 Appearance
The main drawback boils down to style. Not everyone loves the way hurricane shutters work.
Sometimes, people would rather board up their windows for the occasional storm than have shutters up all year.
Inconvenience
The shutters may also take time to deploy, which can be an issue for people who don't live in the house during hurricane season.
When a homeowner can't be there, they'll have to pay someone to roll out their shutters, or their windows will be at the mercy of the storm.
Absence of Light
Finally, when hurricane shutters are deployed, they keep the light out as well as the wind.
So people won't be able to see out their windows or let natural light come in until the storm has passed.
The Pros and Cons of Impact Windows
Impact windows are a premium addition to any home and deliver excellent storm protection in windy and wet conditions.
Impact windows have multiple layers of glass and interior linings to offer property owners maximum protection from strong winds and flying branches during a storm.
Impact windows look much like standard windows but offer a great deal more performance.
Here are some of the main advantages of impact-resistant windows.
Pros
Performance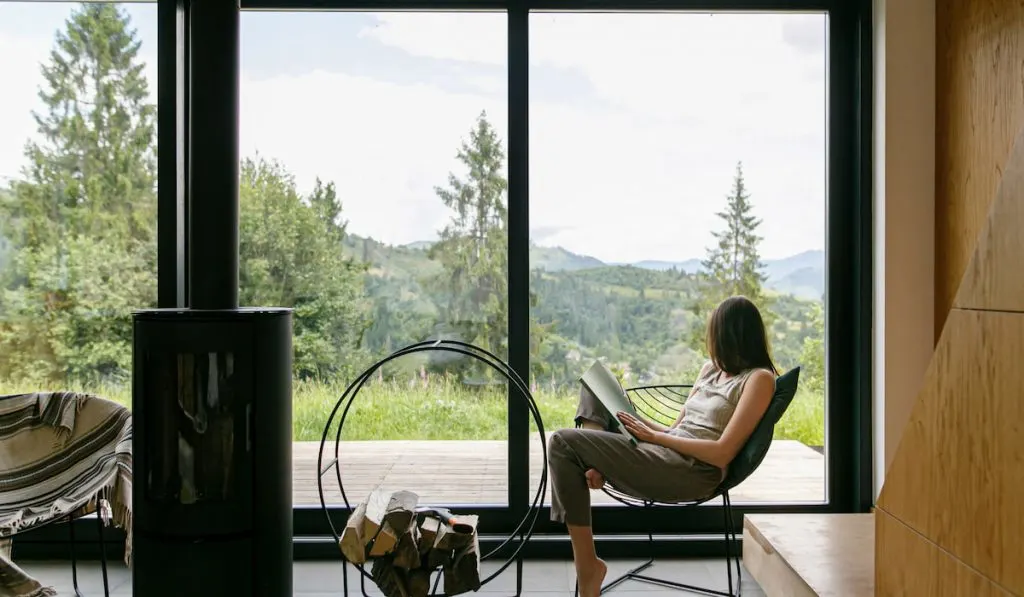 Quality impact windows will protect you and your home, even if something heavy like a concrete block flies into your window during a storm. They're built to withstand extreme conditions.
Their unique design provides strength and flexibility.
Seamless Installation
With impact windows, there are no apparent signs of storm protection.
They look the same as regular windows from a distance. They require no shutters, and homeowners don't have to do anything special to get them ready for an inbound storm.
Home Safety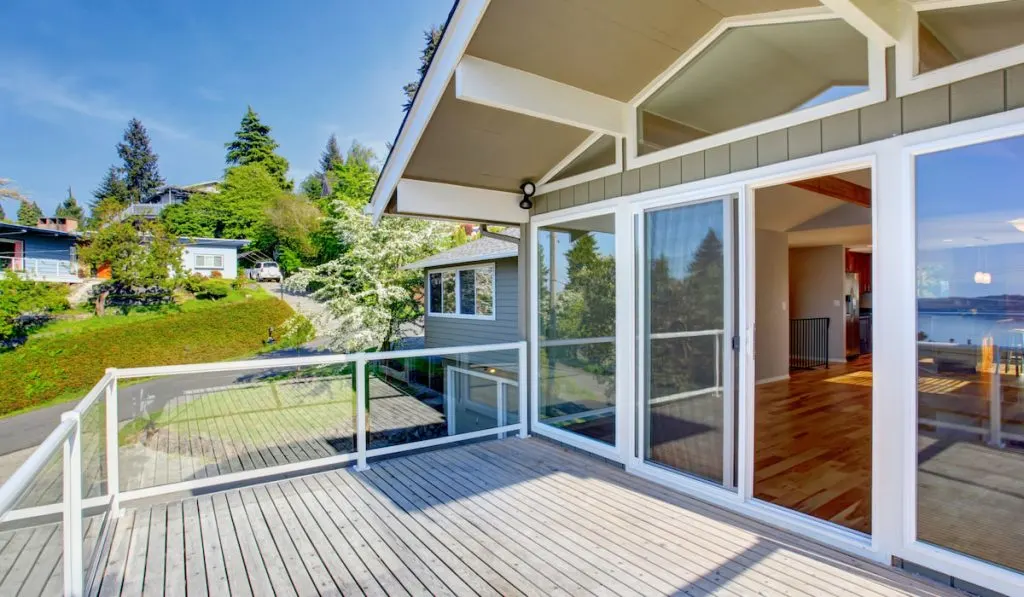 In addition to keeping you and your home safe during a storm, impact windows also deter and prevent crime. They're harder to break, so would-be robbers will be discouraged trying to get in.
In addition, you can sleep better at night knowing more than just a pane of glass is standing between you and any potential intruders.
Increase Home Value
In coastal areas, potential homebuyers love houses with installed impact windows because they don't have to deal with the hassle of booking a company to install them.
Waiting on contractors or materials can add months to home improvements, so your impact windows will likely command a premium when you list your home.
Cons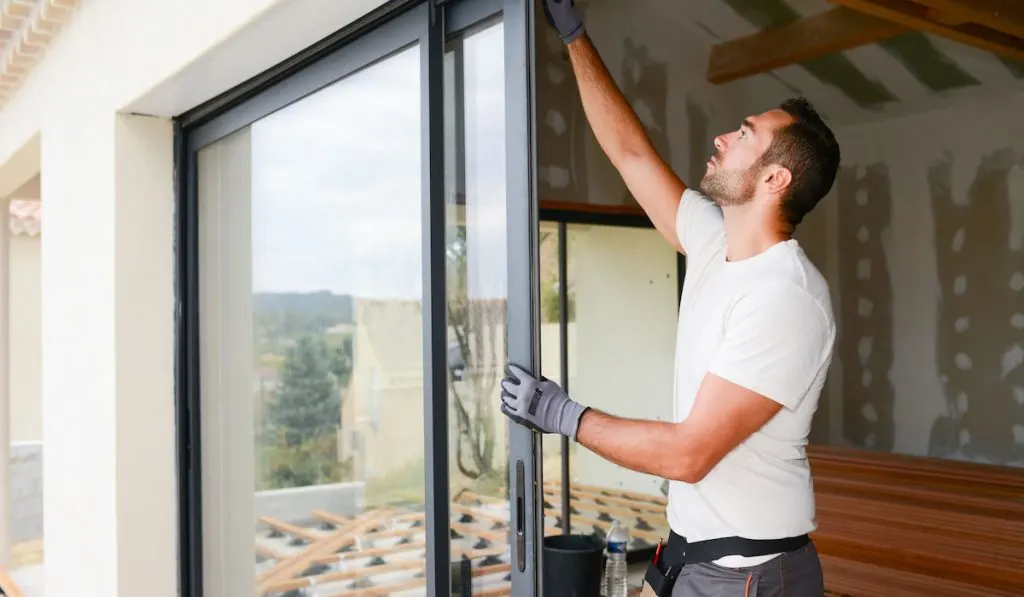 Price
The biggest drawback to impact windows is the price tag. They usually cost much more than hurricane shutters, so buyers beware.
Impact windows may be something you need to budget for in advance.
Some companies offer financing solutions but know they'll cost you much more than other storm solutions.
On the other hand, the fact that the windows will last for years and increase your property value should offer some solace.
Installation Time
You also have to deal with a longer installation process.
Each of your windows, or at least the wind-facing windows, will need to be replaced. Having a team on-site to change the windows could interrupt schedules for a few weeks.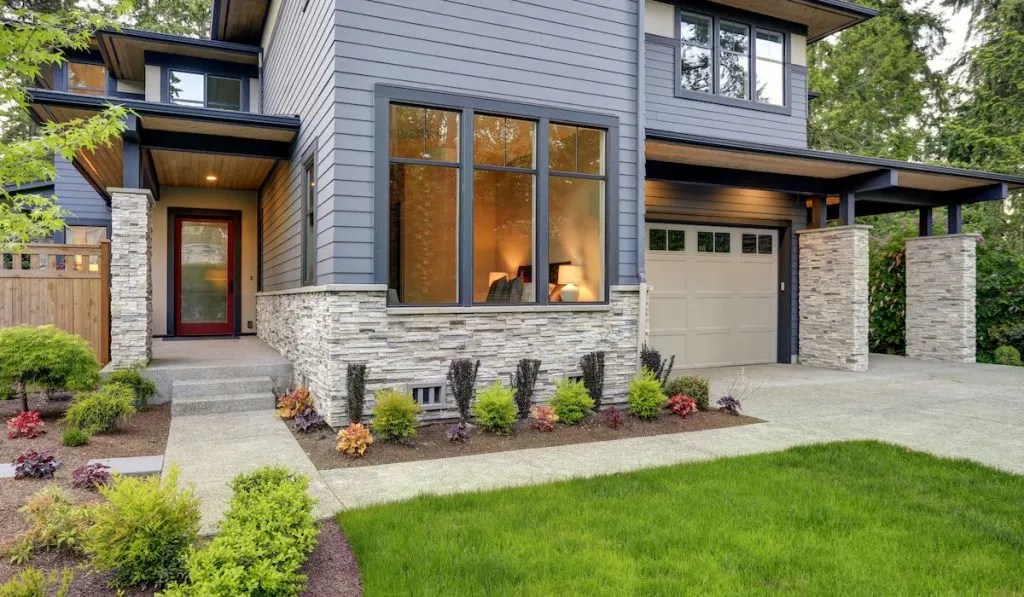 Which to Choose?
If you have the money, you'll never regret opting for impact-resistant windows over hurricane shutters. They look great and give you much better protection.
The return on investment is also impressive.
However, not everyone has the money or wants to spend a ton on their property.
Hurricanes shutters could be the better choice for people who want to protect retail outlets, storage facilities, small offices, etc. You're not likely to sit through an intense hurricane in any of those locations, so the absence of light isn't a huge deal. Save yourself some money and go with the more affordable option.
Resources: