Painting a bathroom requires special care to prevent mold outbreaks that threaten drywall, tiles, and flooring.
Older homes often suffer mold outbreaks, primarily if the bathroom is located in the basement or if the house is in a humid climate.
The bathroom ceiling and areas around the top of the shower walls are of particular concern.
When choosing bathroom paint, you want something durable and that stops mold before it even starts.
Making sure you have paint that will prevent mold growth will give you peace of mind knowing nothing harmful is growing behind walls and ceilings.
Avoid the trap that some homeowners get stuck in, constantly touching up bathroom walls and ceilings to cover mold.
Instead, start things the right way with these seven mold-resistant paints that look great and will last for years. Here are the top mold-resistant paint options for your bathroom.
1. Rust-Oleum Mold & Mildew Proof Paint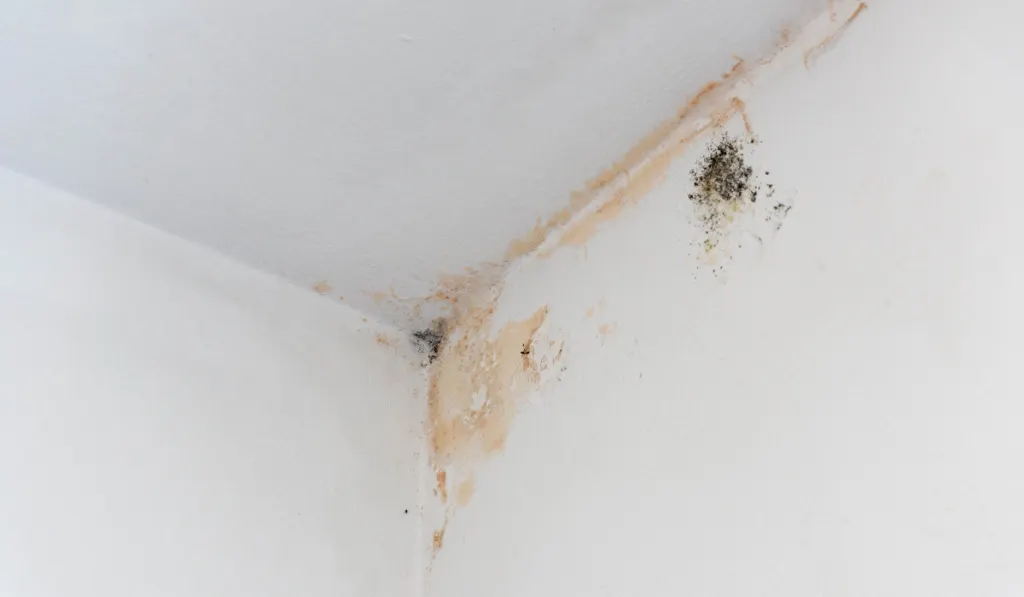 Their Mold and Mildew-Proof Paint comes in white and is another premium offering from the company that promises to seal parts of your house with higher moisture levels like bathrooms and basements.
Its ability to seal off areas and keep places dry makes it a fantastic choice for bathrooms.
This is also washable paint, so you won't have to worry about it getting wet after it dries. It's also self-priming, which makes getting your bathroom rehab done easier.
You don't have to add a coat of primer and wait for it to dry before the paint can go on.
One of the best features of this paint is that you can add tints to it, giving you more color choices.
2. KILZ Basement & Masonry Waterproofer Paint
If your bathroom is in the basement, or somewhere else with concrete or brick walls, then this KILZ Basement & Masonry Waterproofer is an excellent choice.
It's manufactured to fill porous surfaces and seal off any potential water penetration.
As we know, water sitting on your walls, or on the surface of your ceilings can lead to mold growth.
This paint is a terrific option because it goes on quickly, sealing your concrete block or brick walls in minutes.
In addition, it dries completely in just one hour, which shortens the time it takes for you to put on multiple coats and move on with your bathroom project.
3. Diamond Brite Kitchen & Bath Paint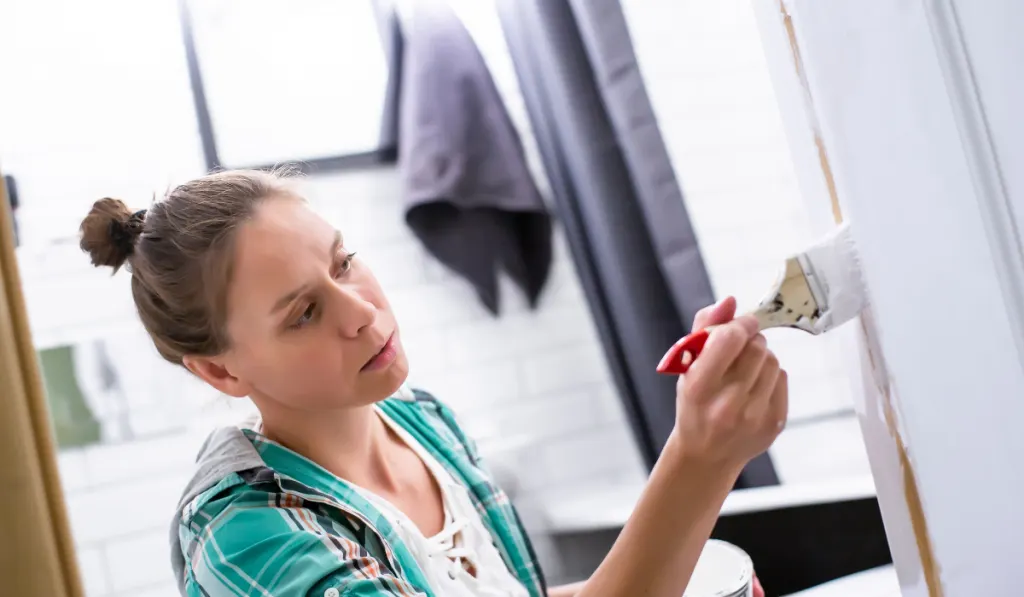 Don't let the lack of mold-resistant ingredients fool you. Diamond Brite makes excellent paint products, and this is a great offering for kitchens and baths, as well as other areas with moisture concerns.
It's a latex paint, which delivers an exceptionally good seal and coverage against water stains and penetration into drywall.
4. Zinsser Mold Killing Primer
This product from Zinsser is one of the best primers you'll find anywhere.
People love this primer because it will kill any black patches and spots on walls and ceilings before the new coat of paint goes on.
Zinsser adds a fungicide into the primer that kills mold growth and prevents new spores from developing. It adds to water resistance by sealing the wall.
Once the primer is on, it will make wiping water off easier without worrying about whether any moisture infiltrated the drywall or masonry it's on.
Any type of paint you choose will have no trouble adhering to this primer.
5. KILZ Kitchen & Bath Primer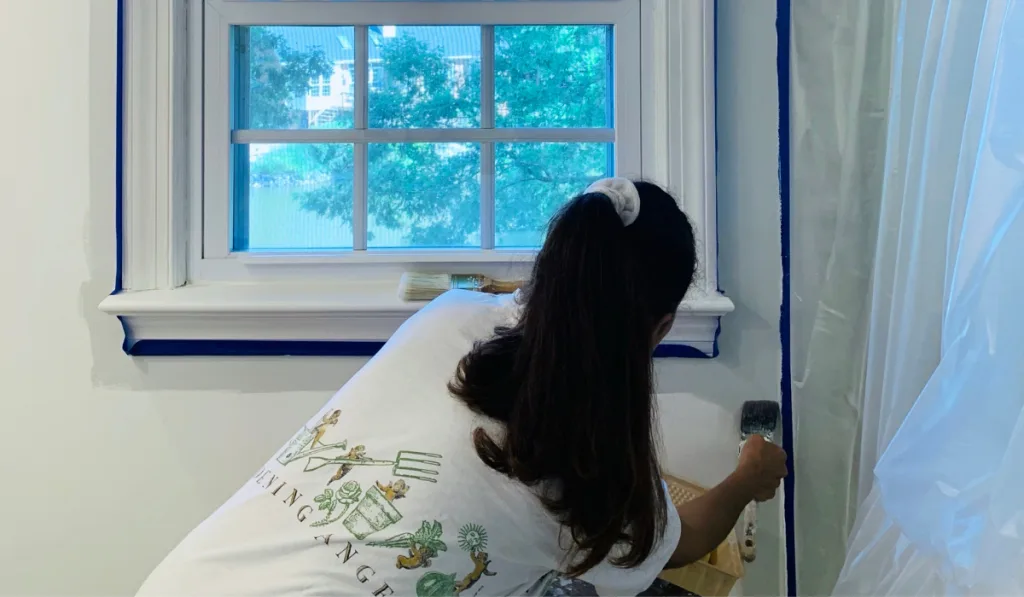 We've already highlighted another KILZ product, but they also offer a premium primer ideal for kitchens and baths.
With a good amount of mildewcide, KILZ Kitchen & Bath Primer provides a protective coat on walls and ceilings to ready your bathroom for coats of paint.
In addition, the primer does its job underneath the paint to prevent moisture from seeping into your drywall.
People love this primer because it doesn't have a strong odor and dries very quickly. It normally takes just an hour before it dries and it's ready for the first coat of paint.
6. Paint-Guard Mold and Mildew Defense Paint Additive
What if you buy paint for your bathroom but then realize that mold may be an issue?
Or some homeowners discover mold spores around their showers or on the ceiling in the basement bathrooms and want to touch up areas with paint they already have but want to add something to fight the mold growth.
If you already have paint, Paint-Guard is something you add to your paint and stir to turn the paint into something more mold and moisture-resistant.
7. Fiberlock Aftershock Fungicidal Coating
Fiberlock Aftershock Fungicidal Coating is a fast finisher that dries and delivers the moisture resistance you need for bathrooms and other high-moisture areas.
In addition, it's self-priming paint, which saves you time by not having to add a separate coat of primer over concrete, brick, or particle walls.
You can use this paint to kill existing mold in your bathroom or use it to prevent future mold from springing up after regular showers.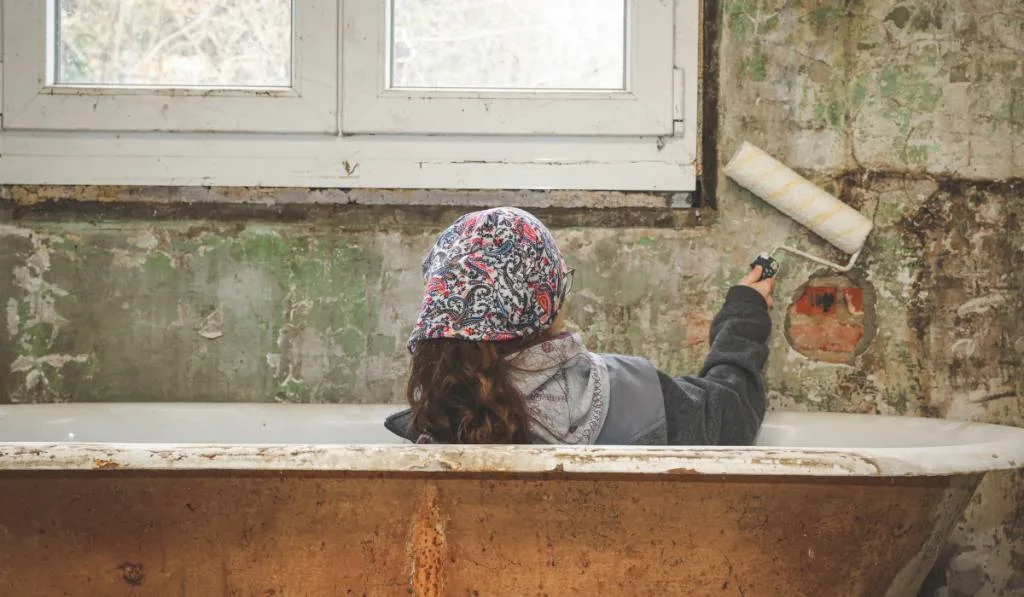 Other Ways to Stop Mold in Your Bathroom
You can do other things to kill and prevent mold in your bathroom.
Using mold-resistant paint is a smart choice but keeping your bathroom clean and dry makes the paint's job easier.
Keeping up with regular cleaning is one of the best ways to avoid the frustration of spotting mold in a basement bathroom or your upstairs bathrooms if you live in a humid climate.
Also, make sure to wipe down any wet areas after showers. Don't let drops stay on walls or ceilings.
This is especially vital for homeowners who have children who tend to have messier showers. Keep the walls as dry as possible.
Finally, make sure the bathroom is well-vented and run the fan regularly to cycle air out of the bathroom.
For example, run it when you're showering and leave it on for several minutes after the shower to help suck the moisture out of the bathroom.
Resources