As a potential home buyer, you soon realize that the process doesn't end after putting in an offer to buy a house. You still have to account for other closing costs like attorney fees, realtor commission, application fees, appraisal cost, homeowner's insurance, and additional fees that can quickly add up.
A home inspection is crucial for any home buyer, but you might be tempted to skip it to save costs. Sometimes it may also appear as an inconvenience but skipping it could end up being a risky venture. 
Read on as we explore some pros and cons of buying a house without an inspection.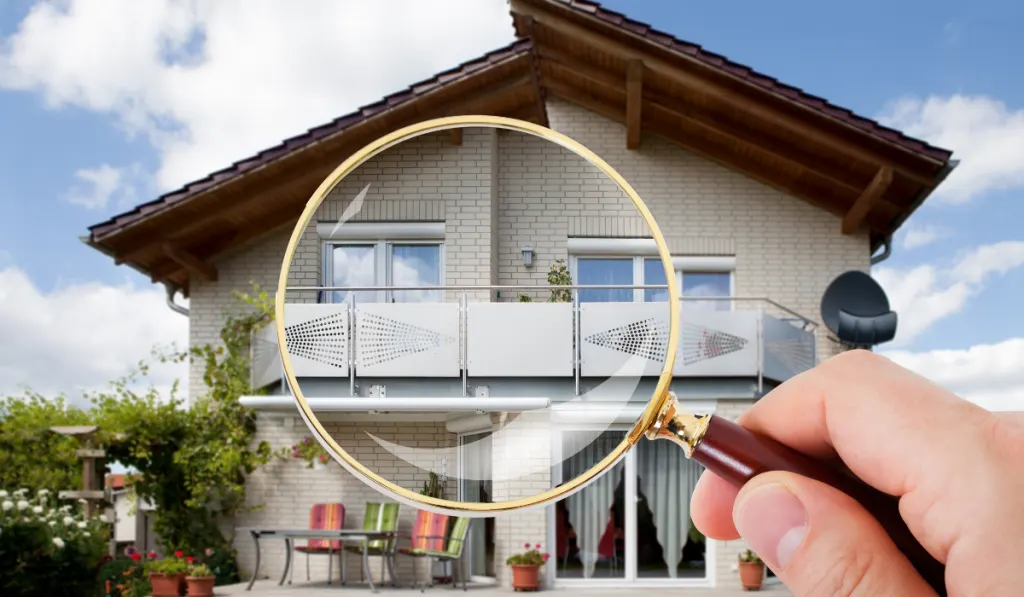 What Is a Home Inspection, and What Does It Entail?
A home inspection is a non-invasive visual assessment of a home's mechanical systems and physical structure. That includes checking plumbing, HVAC, roof, electrical systems, foundation, and more.
Home buyers will hire a home inspector, who, after assessing the property, gives a detailed report about the house's condition. 
Getting a home inspection tells a buyer about the condition of the house, which can, over time, save you the anguish of costly repairs.
 A home inspection takes 2-4 hours on average, but it could take longer, depending on the home's size. Buyers may choose to accompany the home inspector to learn more about the house in detail and ask any questions they may have. That will make you acquainted with the house and give you more information than the inspection report. 
It's worth noting that some things aren't included in a home inspection. These include:
Indoor air quality
Radon 
Pest control
Lead paint
Asbestos
Toxic mold
The Pros of Home Inspection
Some of the advantages of getting a home inspection are:
1. Reveals the Condition of a Home 
A home inspection reveals the condition of a home. Inspectors provide a detailed and professional report on the property's condition based on a checklist. The report also includes photos.
An inspector spends time checking the exterior and interior. Things like the attic, windows, crawl space, ventilation, doors, fireplaces, appliances, and mechanical systems like smoke detectors are checked.  
The inspection also includes structural components like the foundation that need to be made through quality craftsmanship to guarantee durability. 
Some inspectors also provide radon testing and can direct you to pest control companies that can check for pests. 
Knowing the home's structural integrity is vital as any problems can lead to financial setbacks and inconveniences, unlike minor issues. Additionally, the inspector includes a contingency clause in the contract, which allows you to terminate the contract should something significant be found. 
That allows you, as the buyer, to make an informed decision as there's transparency. Buying a home is a significant life decision, and you don't want to move into a house full of problems and spend hundreds or thousands of dollars on repairs. 
A home inspection also gives you peace of mind since you know the house's condition. When you're least prepared, you don't have to worry about water damage or a termite infestation. 
2. Help Detect Safety Issues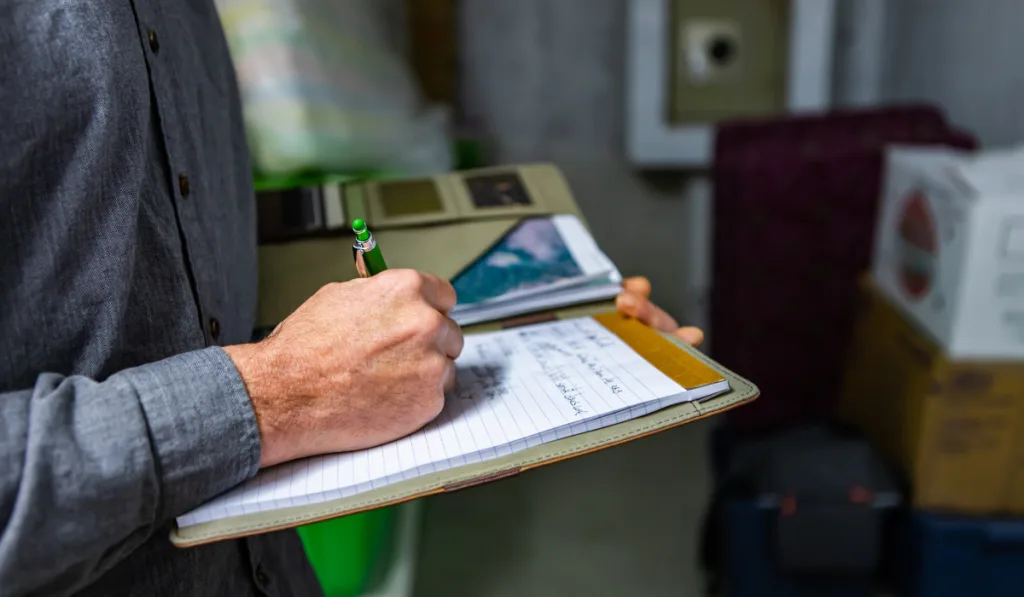 Conducting a home inspection can help you detect specific safety issues. 
Poor drainage and grading can lead to issues like water penetration, cracked concrete slabs, water pooling in the yard, and more. Safety inspections can help reveal these problems. 
Getting a home inspection done can also detect electrical problems, such as wiring issues. Sometimes, a house may have the wrong type of wiring, service that's too small, or wiring that doesn't meet the building code of standards. Sometimes the wiring may not be insulated, or it could be too old.
Other safety issues like malfunctioning heaters, damaged roofing, plumbing issues, inadequate ventilation, and structural issues in walls and foundations can also be revealed through a home inspection. Unless addressed, these problems can present a safety hazard. 
That's why carrying out a home inspection is essential, as specific safety issues are unique to each property. 
Although you may spend a few hundred on inspection, you get the peace of mind of knowing what you're dealing with and that no severe dangers are lurking around. 
3. Saves You Money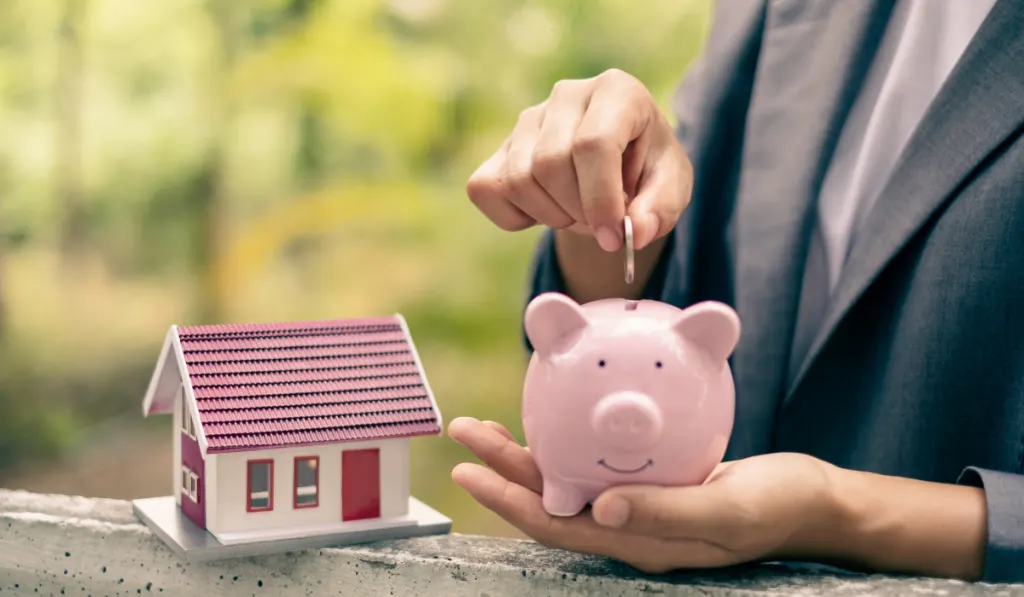 Although a home inspection costs about $500 on average, depending on the age and size of the house, it's money well spent. 
Analysis carried out by Porch.com revealed that the cost of the home inspection more than pays for itself in the long run. The research discovered that a home inspection saves the average buyer close to $14,000 on their home purchase.
For example, a malfunctioned heating and cooling unit or a new roof could cost over $10,000.
Knowing a house's problems can help save you money on costly repairs and replacements. The seller can opt to repair them or reduce the sale price to compensate for these repairs.
4. Gives You Negotiating Power For Bidding
As a buyer, opting for a home inspection is essential as it gives you leverage when negotiating. A home inspector will provide you with an accurate assessment of the property.
You can talk to the seller about the present issues with the home that will cost you extra money to repair or replace. That puts you in a better position to get a house at a fair price. 
You'll also understand what needs to be repaired or replaced and budget for it accordingly. 
5. Ensure Compliance with Local Building Code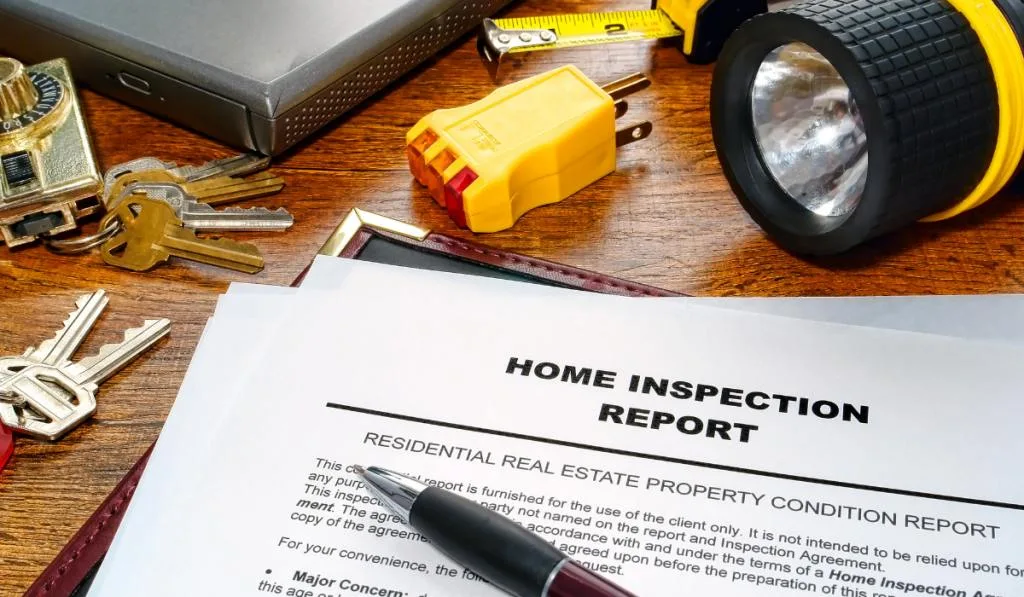 A home inspection also ensures that installations and repairs comply with the building code. 
An altered garage or an additional room constructed without a permit can negatively affect your taxes and homeowners' insurance. Moreover, a home with systems installed without the code's regulation becomes your financial problem to finance and fix. 
A home inspector can find out if any modification or alteration was done to the property and if it met the local building code, saving you the hassle of dealing with the authorities later. 
6. Home Inspection Saves You Time
Working with a home inspector saves you a significant amount of time. It can be time-consuming to check all the areas of a potential house per your requirements. You may have to get a plumber, electrician, mason, and other people involved in the construction process for them to check each of the listed areas. 
Hiring a home inspector can help you check all these requirements without needing extra people. You can negotiate based on the findings and make a buying decision without wasting time. 
Furthermore, an inspection report informs you of any necessary construction and repair needs that the disclosures might have skipped. That allows you to ask the seller to make the required repairs without delays. 
7. Allows You to Plan Ahead
A detailed home inspection can better plan the house's future use, including the rooms and setting up. Once you're sure of the house's condition, you'll know where to place your furniture and what decorations to include. 
Cons of a Home Inspection
Some of the disadvantages of buying a home without inspection are:
1. It's Time Consuming
Home inspections can be time-consuming if you must be present when the home inspectors pay a visit. 
A house of average size can take about two to five hours, with variables like standards as per the state,  accessibility, age/condition of the house, and the number of systems to be inspected.
Apart from the actual inspection, you also need to account for the time the inspector takes to develop a detailed report. That can be about three to five days.
Conducting a home inspection takes time, and you have to be patient. That means if there's another buyer who may be interested in the property as is, you may end up losing out. 
2. A Home Inspection May Fail to Identify Some Things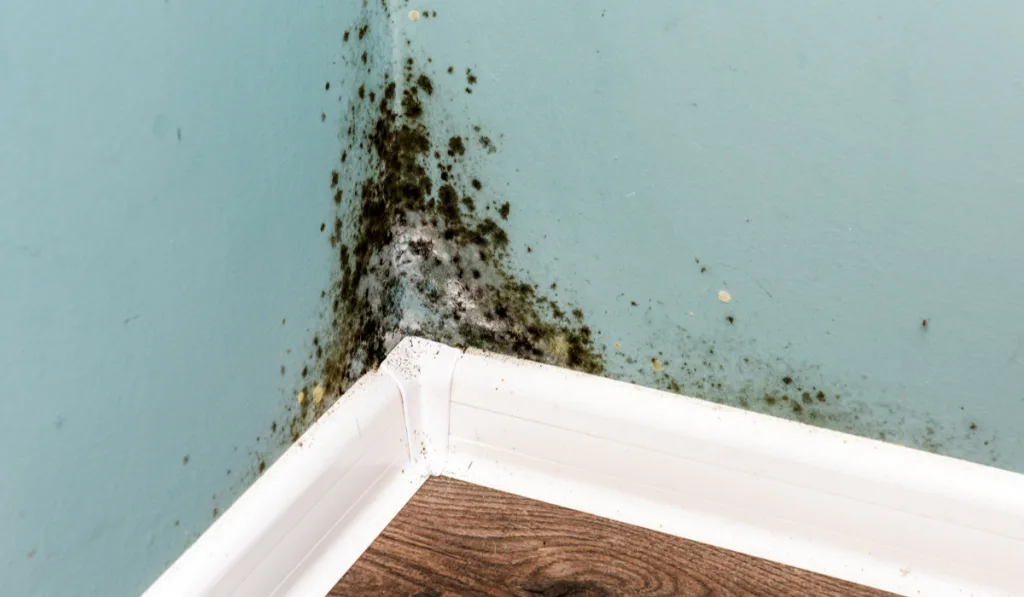 A home inspection is more of a description of a house's physical condition. It assesses what repairs or replacements are needed.
Unfortunately, a home inspection doesn't always capture every detail.
Some of the issues that often get missed in a home inspection include the following:
Insulation: Some homes have a thin layer of insulation, which may be against the building codes that require thick insulation. It would help if you checked it, as it could impact heating and air conditioning costs.
Chimneys: In some instances, the inspector may fail to check the top of a chimney, which is usually sealed with mortar or cement. Unfortunately, if it's cracked, it could lead to water flowing down the chimney, and in the winter, the thaw can damage the bricks.
Plumbing: It's common for most home inspections to fail to address leaky pipes and other plumbing issues like slow drains and leaky faucets. Furthermore, a home inspection may miss a cross-connection issue that can contaminate household water—failure to address this before the purchase can expose you to mold. 
Carbon and Smoke Detectors: Home inspections can also fail to check if carbon and smoke detectors are installed and their placement. Remember that their placement will vary by state, and you may need to check your state's requirements. 
Missing Ground Fault Circuit Interrupter: The GFCI is an electrical device installed in electrical systems to protect the home's occupants from electrocution. 
Building Code Violations: While renovations can increase a house's value, failing to follow the building code when renovating could lead to costly fines. For example, an inspection may not list a basement bedroom that doesn't have an egress window. 
According to the National Electric Code, GFCI outlets should be placed in many interior and exterior places in a house. However, homes built before 2017 may not have this safety device, especially the laundry room. 
3. Doesn't Guarantee the Seller Will Accept Your Offer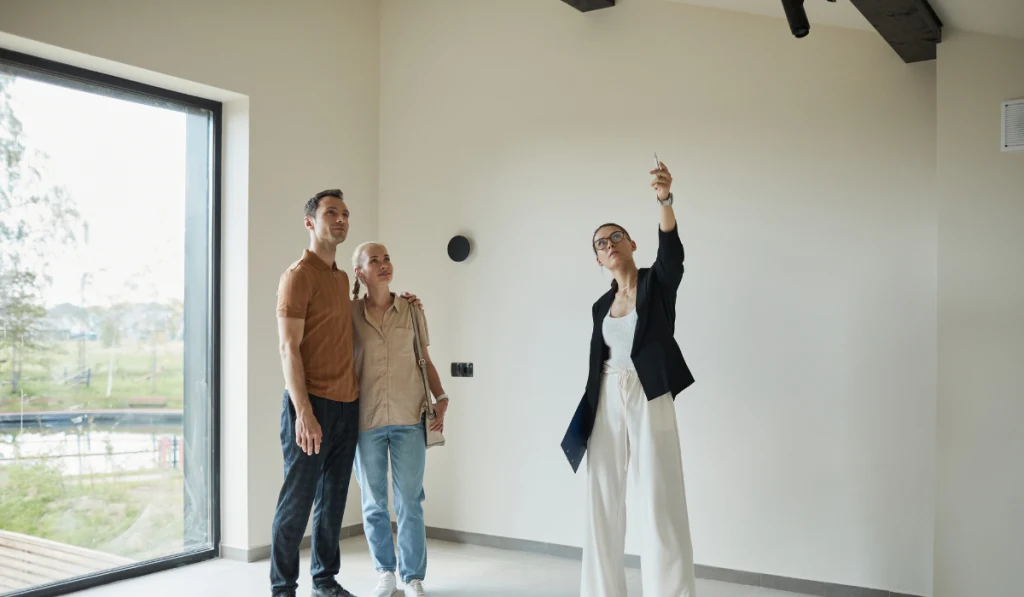 After getting a home inspection, that doesn't guarantee that the seller will accept your offer or take it seriously. 
Some sellers feel home inspections take time and may lose out on potential offers. There's no guarantee that a home inspection will be a worthwhile investment, which is why some people may back out from a home inspection. 
4. You Need to Pay an Upfront Cost For a Home Inspection
A home inspection costs about $500 and needs to be paid upfront. 
It can seem like a waste of money if you end up not purchasing the house. Nonetheless, it's better to understand the issues rather than spend thousands of dollars on repairs and replacements. 
5. You May Have to Part With A Lot of Money For Repairs or Replacements
Buying a house without inspection may save upfront costs, but you could spend a lot of money on unseen issues. 
At first, you may fall in love with a house based on its location, wall colors, or proximity to amenities. Unfortunately, looks can be deceiving and failing to get a home inspection could make your dream house a nightmare. 
You could be exposing yourself to unknown electrical and fire hazards. Additionally, you may overlook major issues like faulty drainage, hidden mold, a damaged roof, a foundation with cracks, sagging exterior walls, and more.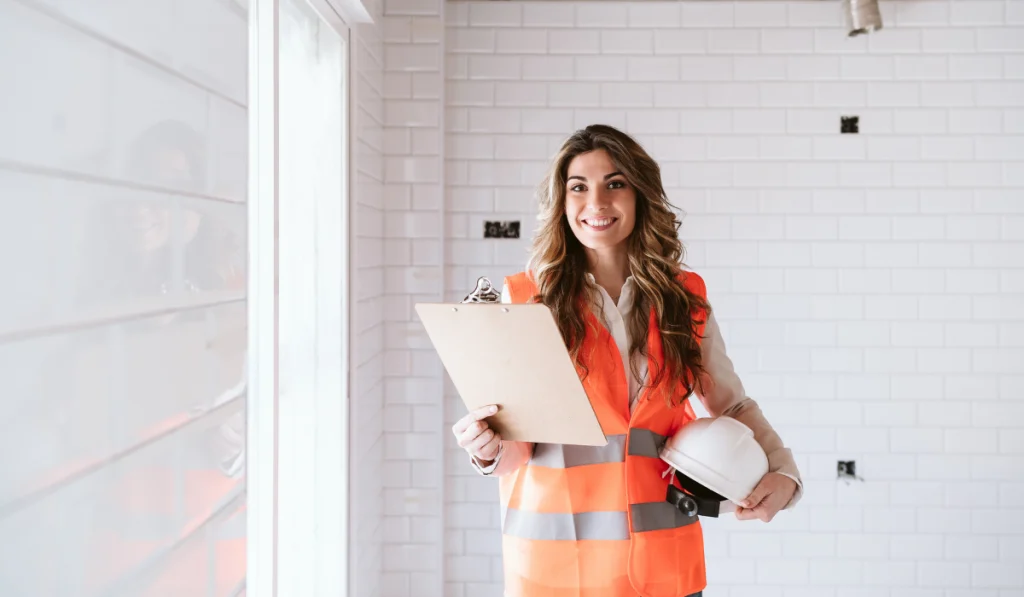 Final Thoughts
A home inspection is critical for any home buyer. An inspector will let you know about the condition of the property and any shortcomings to help you better understand what you're getting. 
That allows you to make an informed decision. Additionally, you have the peace of mind of knowing the areas that need repairs, and you can better negotiate with the seller to get a fair price. On the other hand, home inspections don't always capture everything, and you have to pay an upfront cost. The good news is that the advantages outweigh the disadvantages for you as a buyer. 
Resources