Keeping movers well fed and happy is one of the keys to a successful move. For first-time movers, having a crew of professional movers in your house can be stressful. It's not like they send you a list of how much to tip or what their favorite restaurants are before they come.
A lot of it comes, unfortunately, with experience. We're here to help you deal with one of what people say is the most stressful part of having movers come help.
Feeding a moving crew can help things go more smoothly and doing it right will keep them happy even while they're lugging that heavy dresser down the stairs.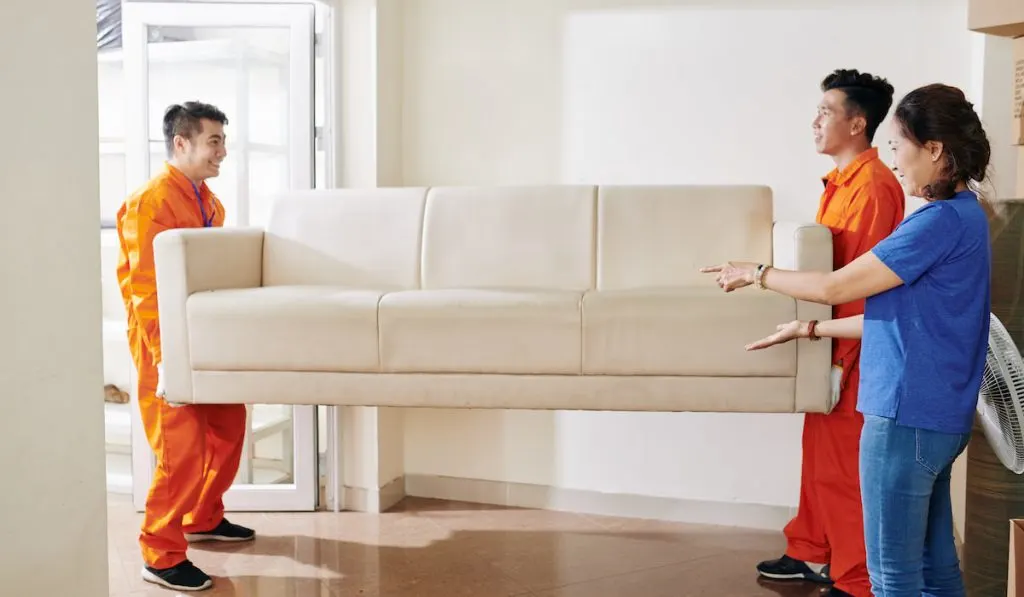 If you're worried about what to feed your moving crew, we've gathered 11 tips that you can use to get it right. By following these tips, your moving crew will stay full of energy and keep moods up all day while they're moving your things.
Tip 1 – Don't Be Afraid to Ask
Odds are, you'll know which moving company is coming and even who will be in charge weeks before the pack-out date.
If you'd like, you can always reach out to the company and ask for ideas on what to have ready for the movers. If they've been working with the same crew for a while, they'll know what makes the most sense for everyone.
Tip 2 – Keep It Simple
You're probably already stressed out about the move. Don't make things worse by trying to get individual orders for everyone.
Professional movers will be happy you're feeding them. They're not going to worry that they got olives on their sandwich. Make things easy for yourself and go with some basics that will satisfy everyone.
Tip 3 – Group Meals Are Just Fine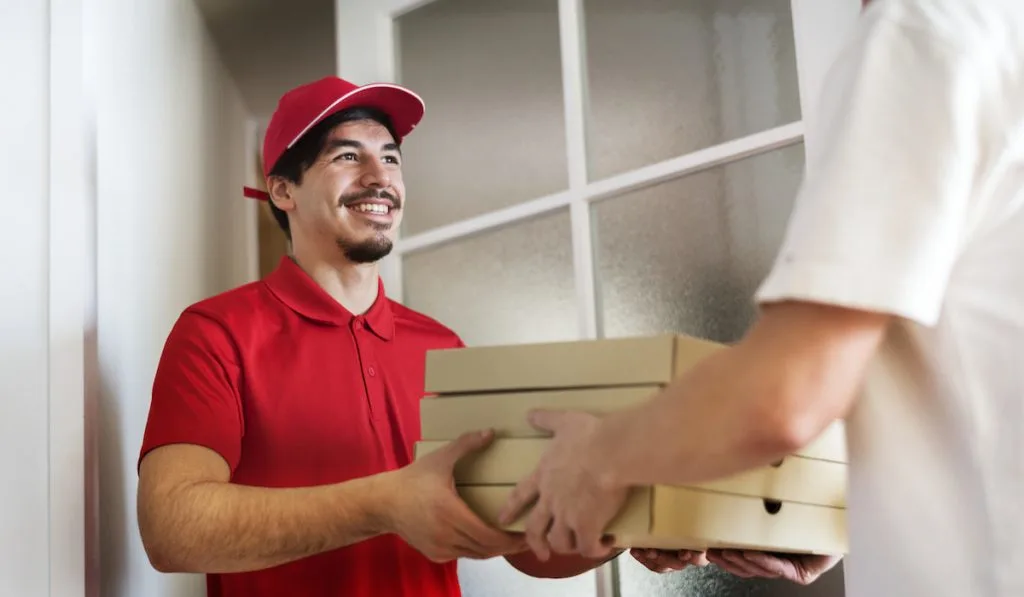 Ordering pizzas or a package of sandwiches is just fine by most crew standards. Most people like pizza, and it will be enough to get them through the job.
You might not want to get the cheapest pizza or subs out there. Get something in a decent price range that will communicate appreciation for the work that they are doing.
Tip 4 – Get Some Paper Plates
You're in the middle of a move, and you don't want to have to wash dishes after crew lunch.
Moving crews are just fine eating off of paper plates and using disposable flatware. It makes transitioning back into moving a lot easier and, after all, you're going to be packing up all of your kitchen supplies anyway!
Tip 5 – But Drinks in Bottles
Getting drinks in bottles makes it simple for moving crews to keep their drinks for the rest of the day. You should have a steady supply of things like Gatorade and water on hand throughout packing to keep them hydrated.
Stick some cold drinks on the counter in the kitchen and let the crew know to help themselves. If you feel comfortable, tell them to grab any more that they need from the fridge.
Tip 6 – Give the Movers Some Space While They Eat
You and the movers are going to be up close and personal for one, two, or more days as everything gets packed.
Lunchtime is their one respite where they can shoot the breeze, talk about other topics, and let loose for a bit. If the property owner is hovering while they eat, they may feel like they can't relax as much as they'd like to.
Tip 7 – Consider Simply Giving Money for Lunch
If you're worried about getting the right amount of food and stuff that the movers will enjoy, you may want to consider just giving them some cash to go out and grab their own lunch.
They will probably like getting away for a bit, and they can choose something they'd prefer instead. Most property owners likely opt for pizza, so it could be they are tired of eating it.
Based on where you live and what type of lunch options are close by, give them a generous amount that will cover things like a bag of chips and a drink as well.
Tip 8 – Have Some Sugar on Hand
To prevent that afternoon lull, get some snacks to give the moving crew a good energy boost that will see them through until the end of the day.
You can buy some apples, pears, and other similar fruit, or grab a bag of candy that they can snack on themselves. Remember, they're burning a lot of calories lifting your beds into a truck, so they may welcome the treats.
Tip 9 – Don't Mistake the Lunch for the Tip
Buying lunch AND tipping are good rules of thumb for hiring a moving crew. Don't think that because you paid for lunch that you don't need to tip at the end of the job.
While movers are certainly appreciative of the provided lunch if you ask any of them they'd rather have the tip at the end of the day.
Tip 10 – Avoid Anything Spicy
Even though Indian food is delicious, you never know who is going to show up when you hire a moving crew. People can be picky eaters, which is why so many people opt for pizza and sandwiches.
Avoid getting spicy food or anything too far out of the mainstream that some people may not like. Believe it or not, but there are still adults out there who only eat things like chicken tenders.
Tip 11 – Think of Some Other Snacks that will Get Them Through the Day
Your movers are probably going to show up early and be there all day until it's done. If you have a lot of things, they'll be there for more than one day. They'll always appreciate any effort you go to in providing snacks for them to munch on when they're hungry. It will keep them filled up with good energy to get the job done.
Resources