Built-ins are the perfect smart storage solutions for every home. With built-ins, you get better space optimization that gives your house a premium feel.
Modern homebuilders and designers are finding creative ways to add more built-ins to homes in bedrooms, kitchens, foyers, and living areas.
Whereas once built-ins were used as a way to expand options in smaller houses, now more people are looking for opportunities to upgrade walls and make use of other dead spaces.
In addition, they're easier to design and make storing books, clothes, art, and anything else much simpler.
Homeowners need less freestanding furniture that occupies floor space. With built-ins, your house will feel more open with better flow. Stay organized and build bespoke nooks, shelves, and more with beautiful built-ins.
Here, we offer suggestions on what you do with your house to make built-ins attractive and functional. Here are some different types of built-ins to choose from and why they're so popular with homeowners and builders.
What Are Built-Ins?
Built-ins are storage areas that become permanent features in a home.
Traditionally, most homeowners bought bookshelves, dressers, and storage bins to store everything from board games to small kitchen appliances. With built-ins, the storage solution is fixed in place and attached to flooring, drywalls, or ceilings.
The most common types of built-ins include shelves, benches, sitting areas, and cabinets. The main defining feature of a built-in is that it stays with the home after a sale.
Of course, you can't take a built-in with you, but they are fantastic upgrades that can increase the value of a home by giving it more storage options and making it feel more modern.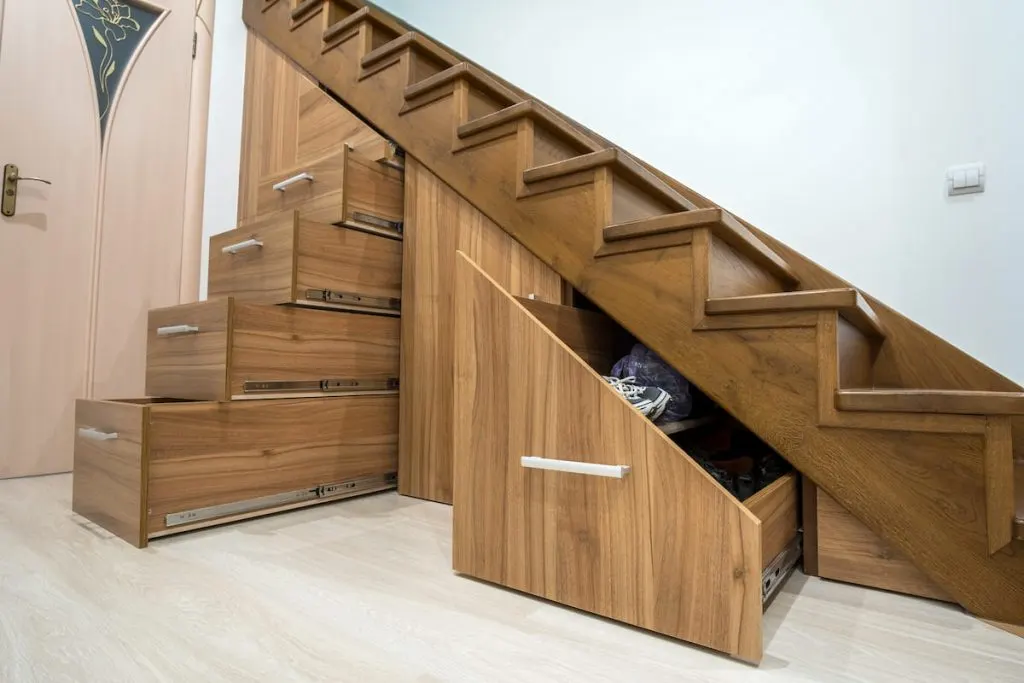 Do Built-Ins Add Value?
Built-ins add value to every house. They are very in-demand among homebuyers. Whenever someone walks into a home, they want to envision what it will feel like to live there.
When they see built-ins, it gives them more options about how they'd make the home theirs. Built-ins add more accents to walls and otherwise empty spaces.
Typically, you'll get more value from built-ins by focusing them on bathrooms, kitchens, and living rooms. They're also trendy in bedrooms for storage rather than having dressers or shelving units.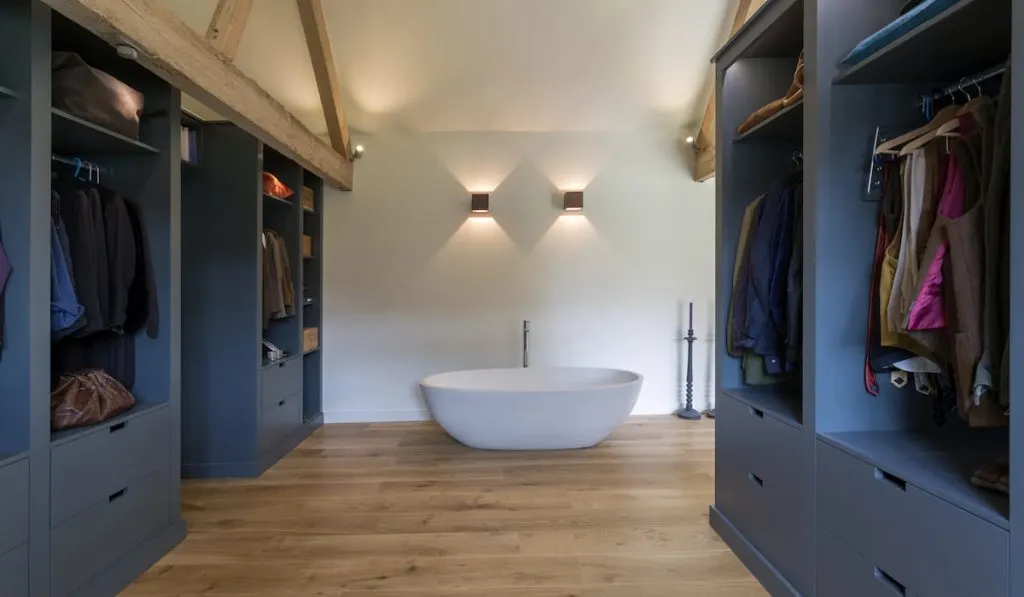 Of course, the work quality, paint, and materials used for the built-in will significantly impact how much they contribute to any sale price or appraisal. Higher-end materials will command more than something that was done poorly.
Different Types of Built-Ins
Are you thinking of ways to spruce up your home or a house that you're rehabbing? Using built-ins can be a lot of fun and make your house unique. There are endless options when it comes to configurations, sizes, and locations. You're only limited by your imagination!
Here are some of the most popular types of built-ins homeowners love.
Shelves
Built-in shelves look incredible on large living room walls. You can put books on them or use them to display family photos, art pieces, or other collectibles.
If you want to take things up a notch, you can install LED lights above the shelves to highlight whatever you put on them. Shelves look fantastic in hallways, foyers, and reading rooms.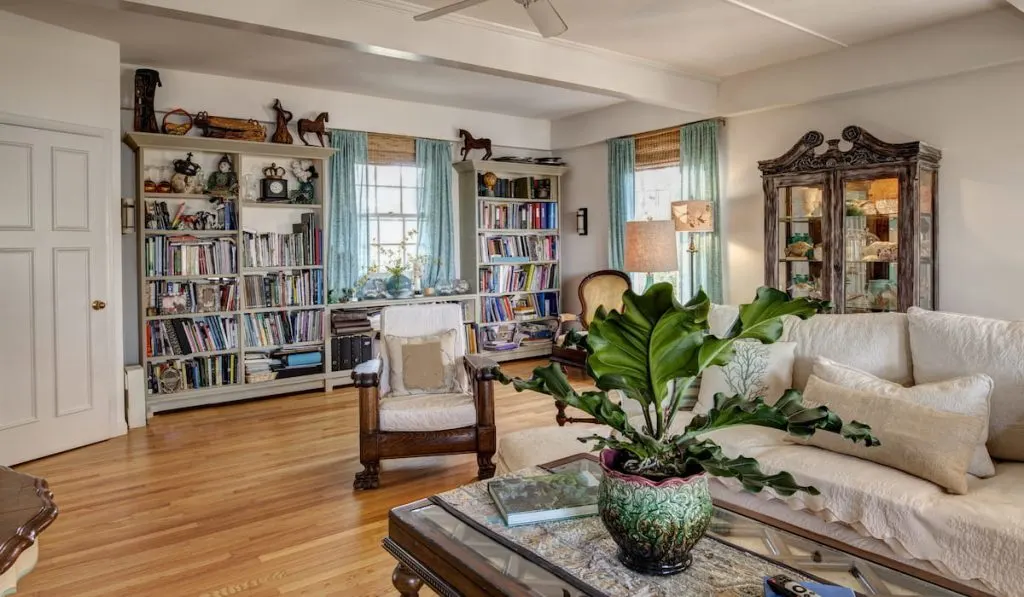 Cost – On average, built-in bookshelves cost anywhere from $2,000 to $8,000. The final price will depend on the size of the shelves, the materials used to build them, and features like lighting, attached ladders, etc.
Breakfast Nooks
Breakfast nooks are a lovely upgrade for premium homes. Families enjoy having a separate eating area ideal for breakfasts before work and school where the parents can spend time with their children. Breakfast nooks make cleanup easier as well.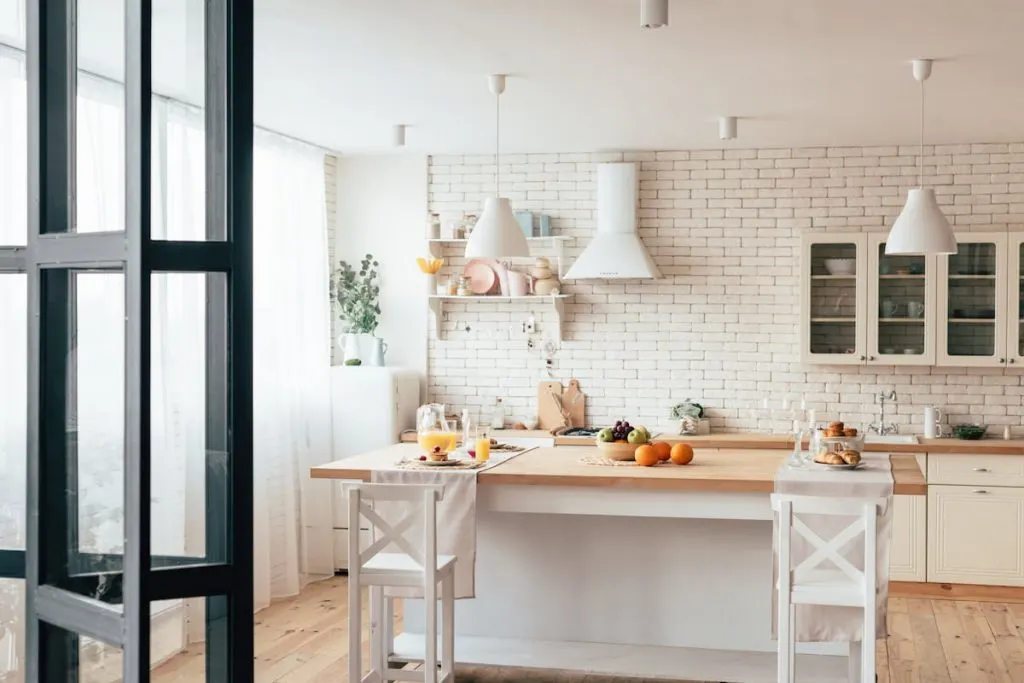 Usually, homeowners that install breakfast nook built-ins opt for large glass windows that bring in more natural light to the kitchen, which is also great for the overall property value.
Cost – You should expect to pay anywhere from $150 to $300 for every square foot of your breakfast nook. A large nook will cost around $10,000, while smaller nooks can be made for a few thousand dollars. This, however, is a kitchen upgrade, so you'll usually get a better return on your investment versus other built-ins.
Appliances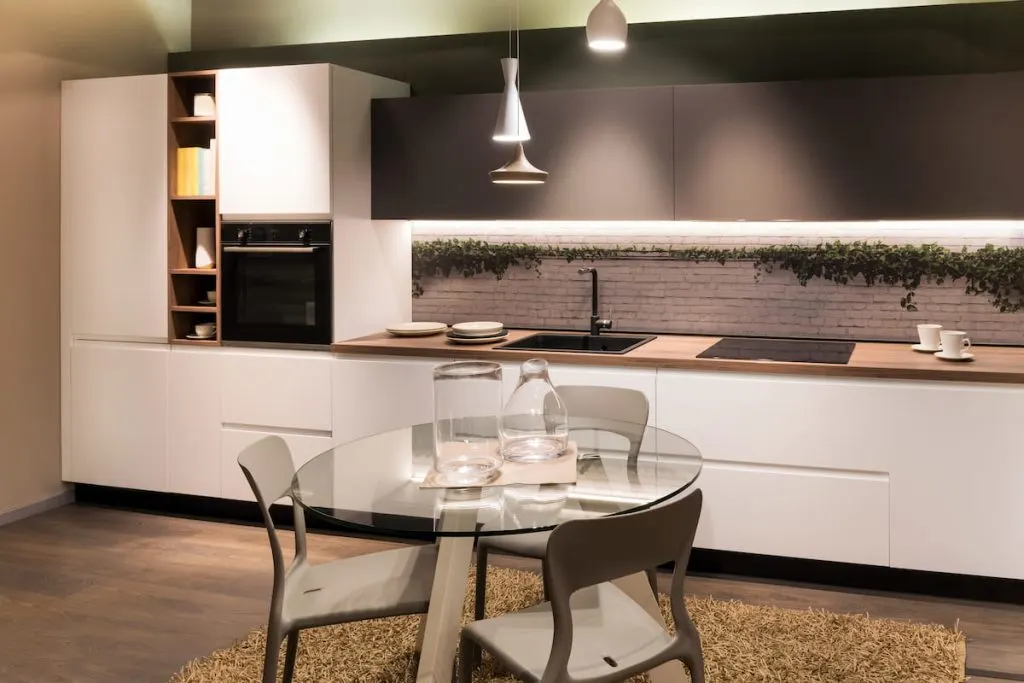 Most of the larger appliances in a house are built-ins. Think of things like dishwashers, refrigerators, stoves, and ovens.
When you look at a house contract, you'll see that the agent specifies which appliances will be included in the sale. Some homeowners, however, will choose to take things like washers and dryers with them, depending on the house.
You can add more value to your home by creating built-in appliances that make your kitchen feel more premium.
For example, people love built-in crushed icemakers, toaster ovens, and microwaves. Be careful, though, about which appliances you choose. For example, a high-end espresso machine is great, but you could limit what type of house buyer you attract.
Cost – The type of appliance will determine how expensive the built-in is. A built-in ice maker, for example, will cost less than $1,000. However, you can expect to pay approximately the same amount to build a custom kitchen compartment to house it.
Bunk Beds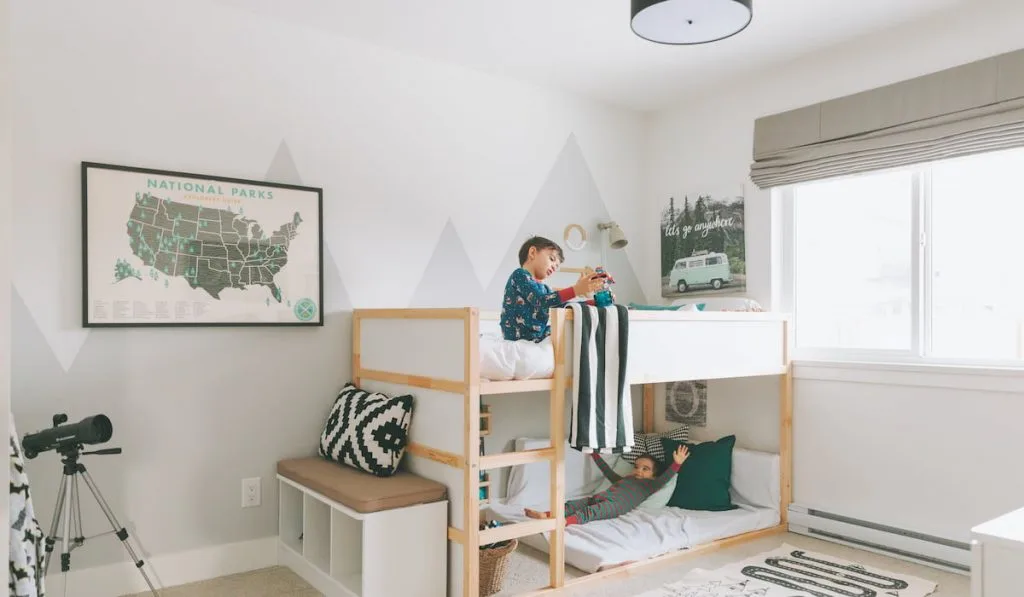 Bunk beds may not be the best built-in choice for a three-bedroom house. However, they're extremely popular in larger homes or families with more children.
Kids love the fact they're built in because it makes the bedroom feel like a treehouse or a fort. Even teenagers love them because they're ready for sleepovers with friends.
Many builders and homeowners construct built-in bunk beds with the upper bed as a twin and the lower as a larger double bed. It's more bed space for older kids without taking up too much room.
Cost – Custom bunk beds cost several thousand dollars to make. For built-ins, they will run you at least $5,000, and will go up the better materials you use.
The configuration also plays a significant role in the price. Modern bunk beds, where the beds run perpendicular to each other, will be a few thousand dollars more than a standard bunk.
Cabinets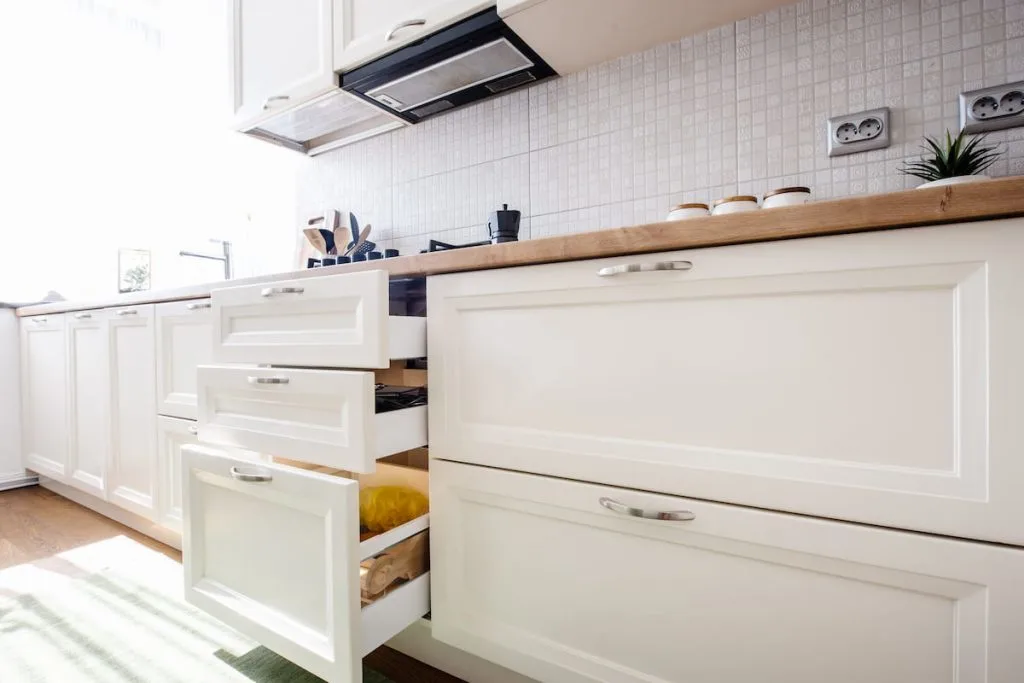 Most homes have cabinets. They're the oldest type of built-in and survive every change in home design trends. Why? Because people need places to put their blenders, mixers, pots, and other things, they don't want to sit on their countertops.
Some kitchens have open shelves to put nice plates and vases on, but they usually also have cabinets on lower levels for small appliances and things like plastic wrap.
Cost – Most kitchen cabinet projects cost between $5,000 and $15,000. Kitchen cabinets are usually more expensive than cabinets in other parts of the house because contractors must adhere to local safety and building code requirements.
A custom cabinet job can easily cost tens of thousands of dollars, depending on the size of the kitchen.
Entertainment Centers
Be careful when building a built-in entertainment center because they can age faster than other built-ins.
Ten years ago, no one would have ever guessed that massive TVs larger than 70 inches would be commonplace. Yet, there are homes across the country with beautiful built-in entertainment centers that will only fit 48-inch TVs.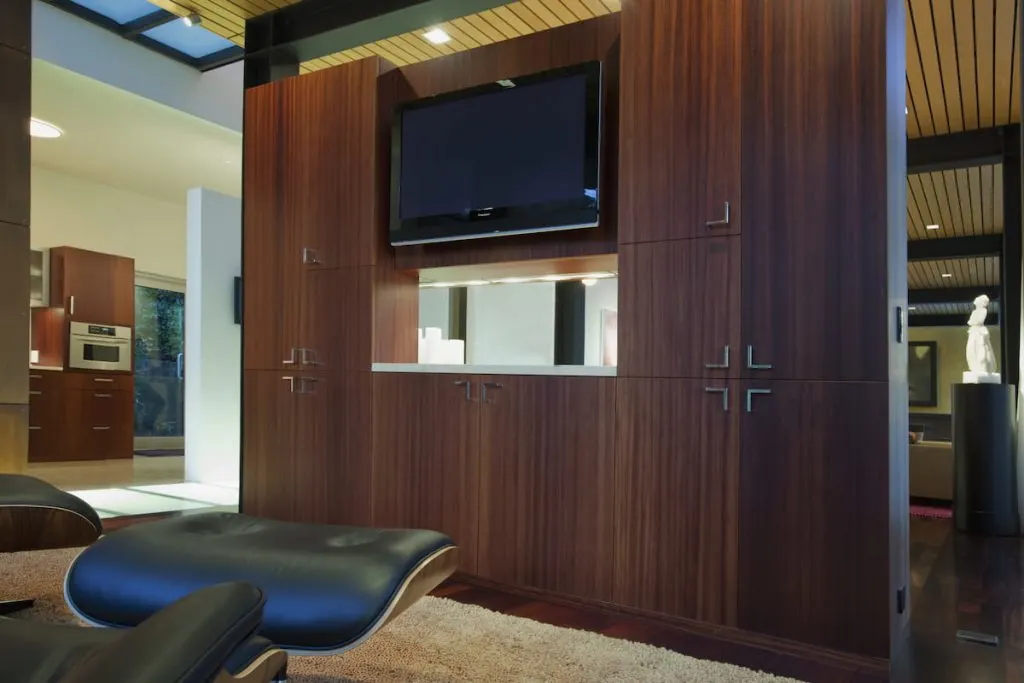 However, built-in entertainment centers look fantastic, which is why they're so popular among homeowners. If you're committed, make allowances for future TV growth, if possible. You may not mind a smaller TV, but the people who want to buy your house when you sell might.
Cost – The average built-in entertainment center will cost around $5,000. The final price depends on how many shelves you want and whether you want the bottom part of the entertainment console to be cabinets, etc.
Office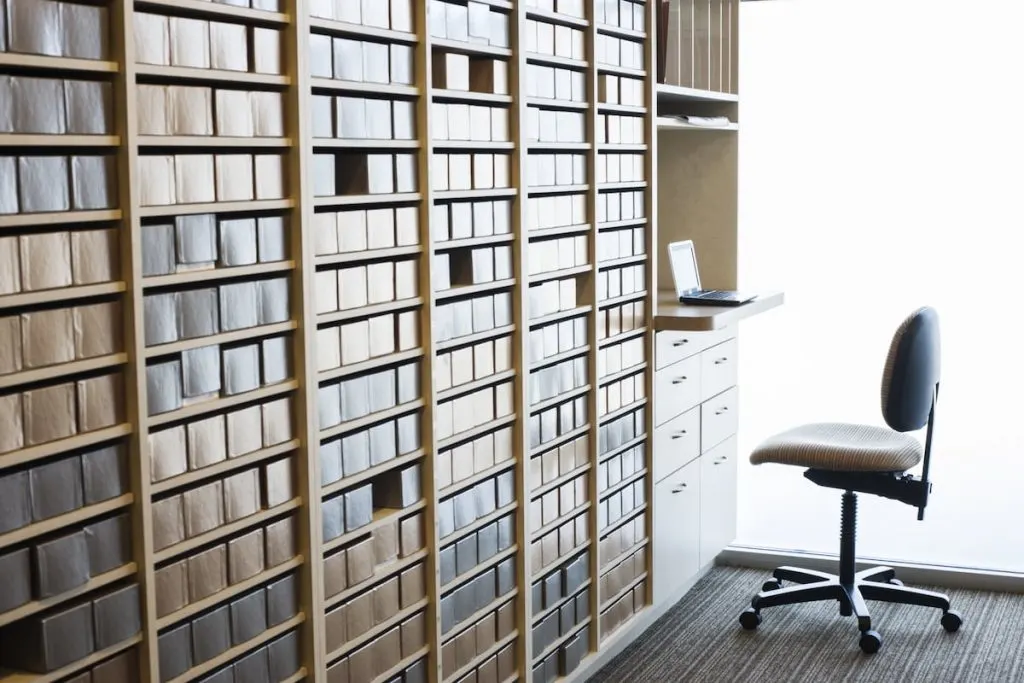 If you look at interior design and architectural magazines or websites, you'll see high-end offices often have built-in shelves and desks. People love built-in offices because they offer clean lines that make it easier to focus.
Built-ins also draw more attention to degrees on the wall, products on shelves, and other items you want to highlight in your office.
Challenges Related to Built-Ins
Right now, the biggest challenge with built-ins is finding available contractors. Over the past few years, the housing boom has made projects hard to schedule because quality contractors are booked out for months.
People have recently struggled to find the right materials or go on months-long waiting lists before their project can proceed to the next milestone. Things are hopefully easing as the pandemic travels further into the rearview mirror, but many of the supply chain issues remain.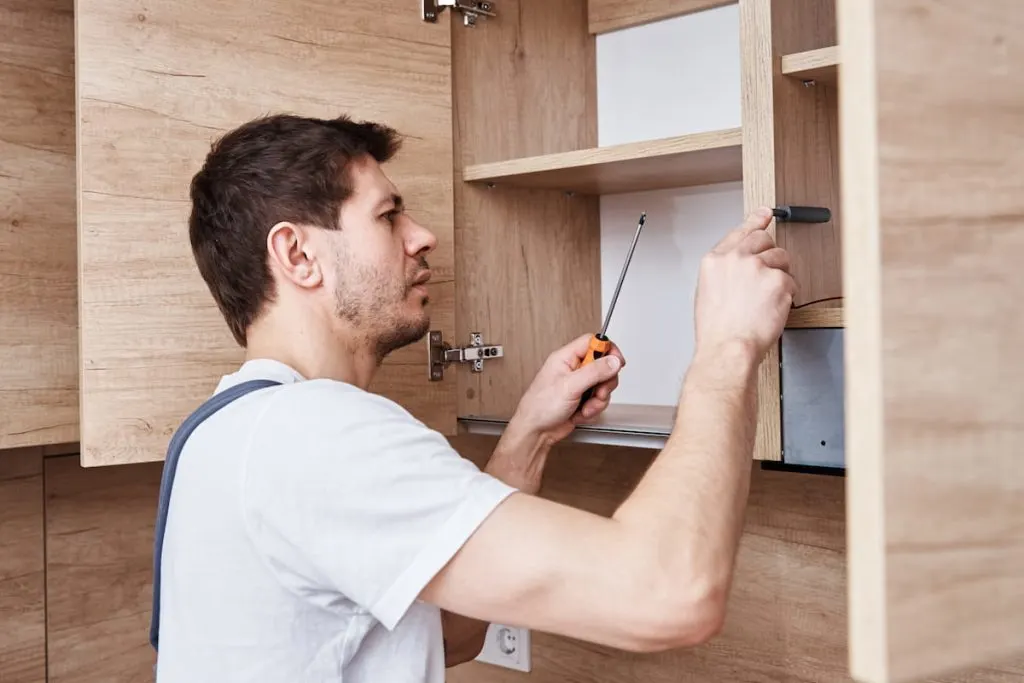 When you have the materials and a willing contractor, you will need to be careful about wiring challenges in your house.
For example, installing built-ins often requires you to break through existing drywall. The built-in replaces the old wall to save space and secures the new shelves or cabinets.
Hiring an experienced contractor will help you avoid any code issues and ensure the money you spend on a built-in doesn't come back to haunt you when it's time to sell and something comes up during the inspection.
Built-Ins Are Great Upgrades
Overall, the built-ins are very nice upgrades for the home. However, if you're new to built-ins, focus on areas where they return the most value, like kitchens, bathrooms, hallways, and living rooms. You'll get years of good use out of them, and they will likely command more if you ever decide to sell your house.
Resources