Determining the type of frames and glass for your windows are some factors to consider when shopping for replacement windows. However, most homeowners hardly pay attention to the window grids.
Window grids can complement your home's design. Although grids appear simple, they can change the appearance of your windows when styled. 
With several grid styles to choose from, it can be confusing deciding which kind to select for your home. Our detailed guide explores some of the typical window grid styles and their features.
8 Window Grid Styles
Some of the standard window grid styles available are:
1. Colonial or Cape Cod Style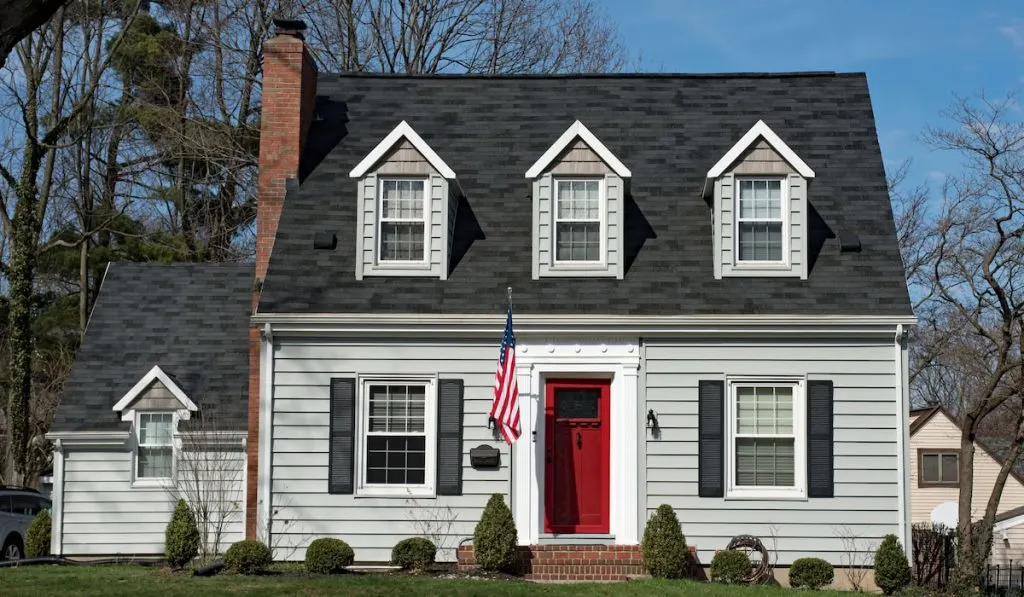 The colonial grid style is a stylish classic type of grid that fits any home. These gride divide windowpanes into four, six, or nine sections. 
Due to its versatility, you'll likely spot this grid pattern on most American-style buildings with architectural themes like Tudor, Victorian, Cape Cod, and colonial. The grid can be styled in different ways. 
Homeowners with hung windows can opt for patterned grids in the bottom or top sash, based on their preferred look. Additionally, you can choose to have fewer or more lights, but this will depend on the window style and size. 
Homeowners looking to add a classic and clean look to their homes will love this grid pattern. 
2. Craftsman Style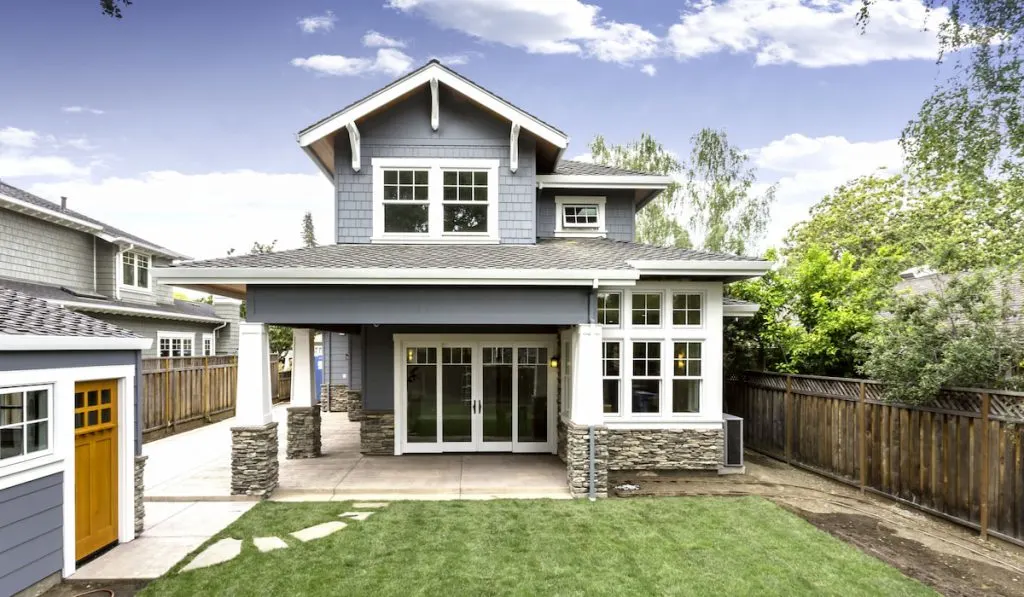 The craftsman-style grid is a popular choice among homeowners due to its simplicity. 
Unlike the diamond grid, which may look complicated, the craftsman grid is neat, with the bottom section being free from grids. The top sash has equally divided panes. Its clean and simple look makes it blend well with most types of homes.
You'll find this type of grid on double-hung windows as it creates a separation between one window and the next. The top grids are vertically long, and the three long panes don't have horizontal grids. 
However, the craftsman grid pattern may appear bland for people who value detail and are after something eclectic. 
3. Victorian or Neo-Victorian Style
Victorian or neo-Victorian window grid style emphasizes detail and asymmetry.
The grid style is decorative and accentuates a home's high peaks. Traditional houses with these grids had diamond-patterned grills on the top of the window and a plain glass panel on the bottom. They also had colored glasses that sparkled when exposed to sunlight.
However, modern homes with Victorian style grids have six or eight lights on each window panel. 
4. Prairie Style or Perimeter by Sash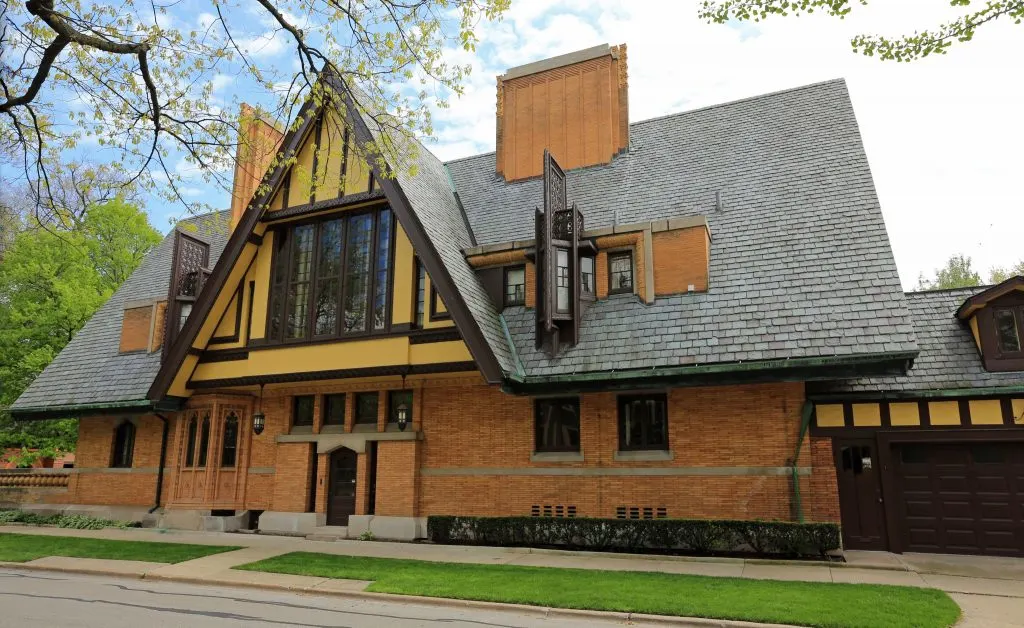 Prairie or perimeter by sash differs from colonial and craftsman grids. 
These grids overlap and run along the glass edge, which leaves most of the window unobstructed. The grid also has small squares in the window corners. 
Suppose you're looking for a farmhouse or contemporary style. It's also a perfect pattern for homeowners who love enjoying a great view but still want to incorporate grids into their windows. 
Most prairie-style homes use casement windows to provide unobstructed space and maximize light. That creates an illusion of ample living space. 
Prairie grid styles are available in patterns like the 25-lite prairie, 9-lite prairie, 6-lite continual prairie, and the 15-lite double continual prairie.
5. Perimeter Grids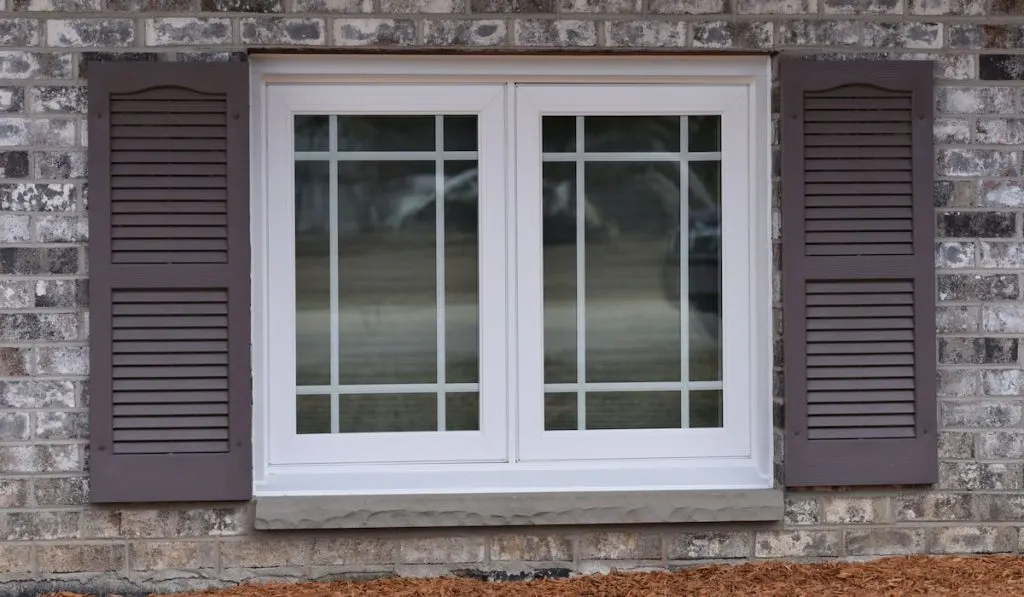 Windows with a perimeter grid have vertical frames inserted near the glass pane edges. There's also a horizontal frame installed near the windowpane's top and bottom.
One unique feature of this grid is that it doesn't have a frame in the center of a glass pane. That part is left empty to increase the amount of light that enters your living space. 
You can install perimeter grids in your home if you want to add movement and lines. These grids are also added to craftsman homes to add style and character.
6. Top Row Grids
These grids are installed on the window's top section and a clear glass pane on the bottom. 
Top row grid styles are perfect for homeowners looking for something with decorative patterns but still need transparent windows. The grid gives an open window appearance and makes cleaning the uncovered area of glass simpler. 
7. Diamond Grids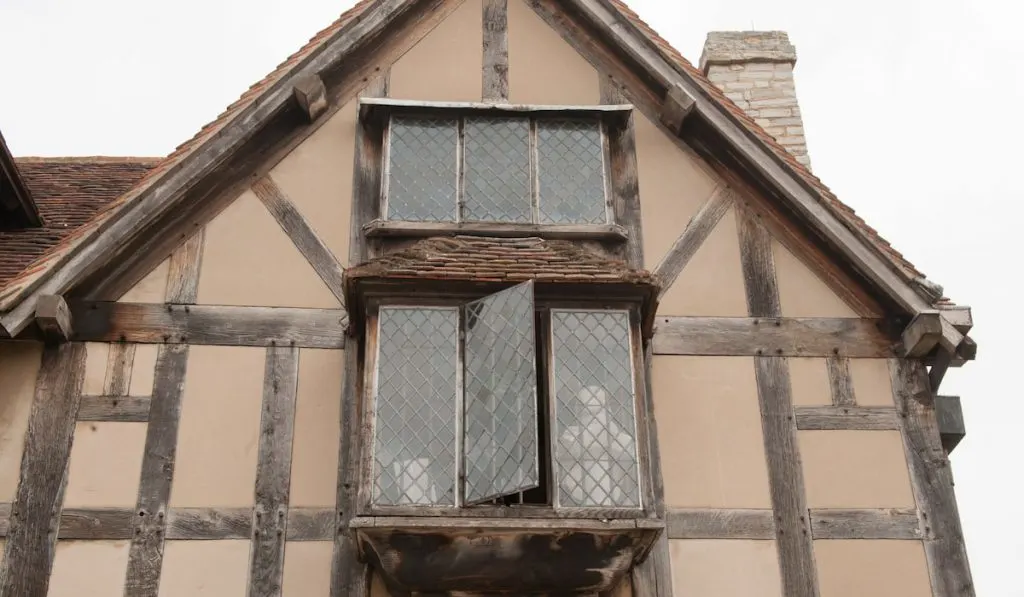 These types of grids have frames inserted into glass panes at diagonal angles. The grid angle on the windowpane creates a diamond shape. 
Diamond grids make other windows stand out and are often installed in high-end homes and big homes with accent windows. They are meant to enhance the ambiance of a room. 
The grid style resembles classic European architecture. That means if you have a Victorian or Tudor home, a diamond grid pattern would be the best. You can install the grid over the entire window or have it as a part of the window. Some homeowners also prefer to get windows with diamond grids for a specific room in the house. 
8. Farmhouse Style Grids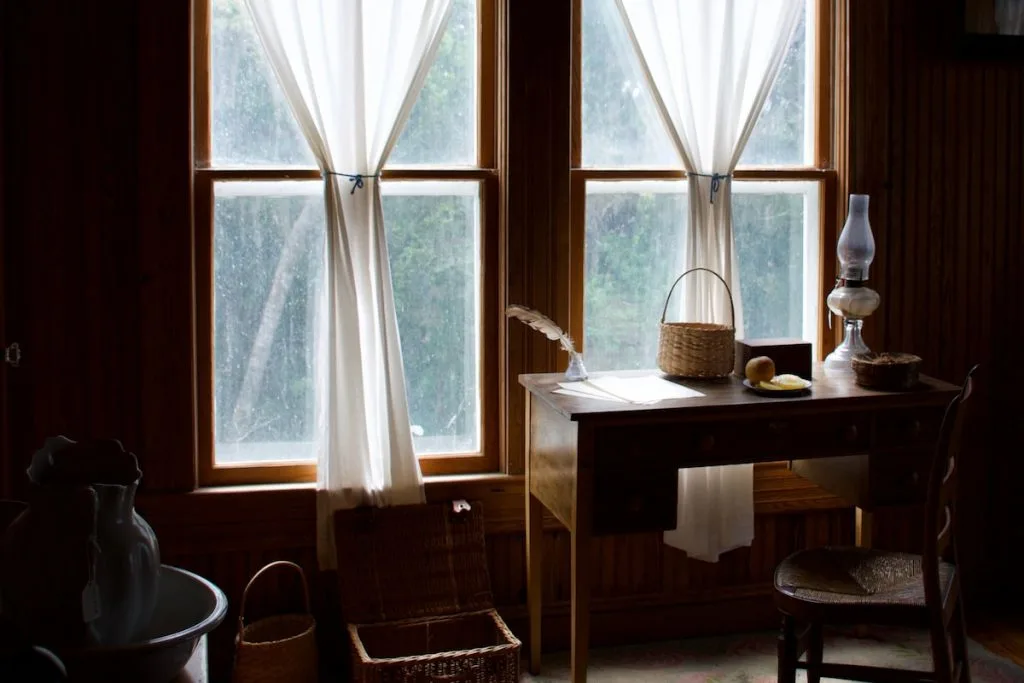 Farmhouse-style window grids are standard on double-hung window frames. That provides ventilation and maximizes natural light. 
Similar to colonial-style grids, farmhouse grids deliver a classic, conventional look. The grid divides the window pane into four sections. However, the window panes are narrower and taller compared to colonial grids. Furthermore, the grid has asymmetrical panes with vertical rectangles.
Most homes with this grid style have the top window partitioned, while the bottom is left empty. 
Types of Grids
Grid styles are different from the type of grids. The kind of grid refers to where the grid is placed in the window and how it's attached. 
Here are the different types of grids you'll come across. 
Simulated Divided Lite Grids
SDLs or simulated divided lite grids are installed in a window glass exterior to add a traditional appearance. Some homeowners also add SDLs for a dramatic look to their window doors. 
These grids are popular in old homes where the windows consist of individual glass panes held by mullins. One impressive aspect of SDLs is that they allow you to get creative and find a look that best works for your home.
For example, you can install simulated divided lite grids on the interior and exterior. Alternatively, you can add it to the exterior to make cleaning the windowpanes on the inside easier.  
Grids Between the Glass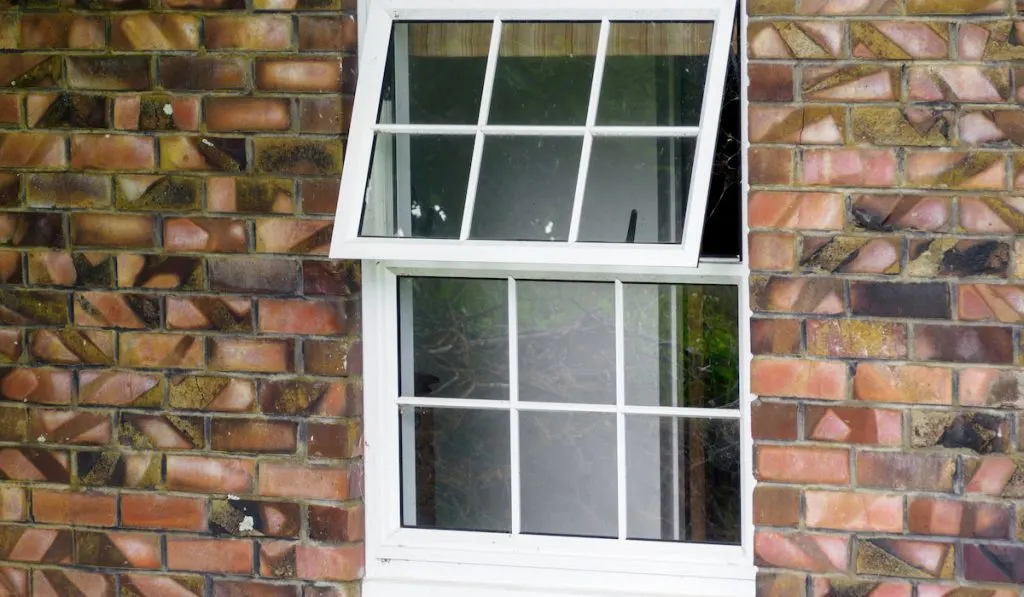 Grids between the glass mean that the internal grid is placed between two glass panes.
You won't have to deal with internal or external grid applications. That also means you'll need to change the entire glass pane if you need to change the grid pattern, as it's not removable.
Nonetheless, grids between the glass are easy to clean and maintain. You'll only need to focus on the glass panel. 
Removable
Removable grids are convenient and easy to maintain. Cleaning means taking off the grids, which makes your work simpler.
Homeowners who also need to change their home appearance will love this grid type.
Full Divided
A full divided type of grid can be installed on the interior and exterior. It has three parts and a spacer between the glass. 
The grid creates a layered and elegant appearance when moving from the exterior to the interior. On the downside, you need to replace the entire glass if changing the grid. 
Final Thoughts
Window grid styles make your home stand out with their unique patterns. However, when choosing a grid style, you must find one that matches your home's architecture.
You also need to consider the cost and if there's a permit required for this type of renovation. Finally, you need to know the types of grid styles available. With our detailed guide above, you can find one that complements your space. 
Resources