After the year we've been through, it's no wonder more people than ever are moving to Florida.
The reasons people come are fairly simple. Beaches, low taxes, and warm weather. Florida isn't perfect by any means, but it's a great place to live for many reasons.
If you're thinking about moving to Florida from wherever you are, you're probably thinking about the major centers like Miami and Ft. Lauderdale. Those places are indeed terrific.
They have amazing restaurants, manicured beaches, and good economies for those who want or need to work.
There are, however, more places than that which offer a great quality of living for less money. These lower cost of living areas don't get as much press, and the people who live there are often glad they don't.
Florida has truly got it all, from small towns with exclusive beach communities to large metropolises with nightclubs and family attractions.
Most of all, across the state you've got amazing towns and cities right next to the beach. Here are some of the best places in Florida to live near a beach.
1. Miami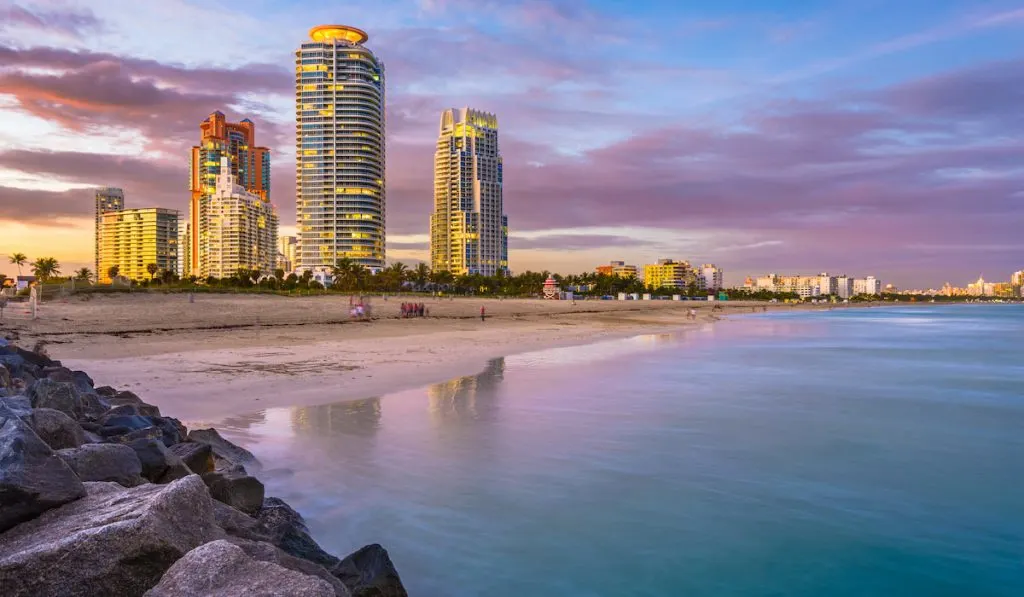 Let's get Miami out of the way first. Miami is typically everything people imagine it to be.
It's flamboyant, it's stylish, it never sleeps, and it's fun! People of all ages come to Miami to experience the culture, food, and vibrance of this great city.
It's right on the water with incredible beaches you can visit every day. You can choose packed beaches where there is always something to watch and see, or you can go out to something more secluded with the family.
A world-class restaurant is always a walk or drive away, and there are shows, shops, and parks.
You're going to pay a higher price than in most other parts of Florida to live in Miami, but for a lot of people, the experience is worth the price tag.
2. Ft. Lauderdale
Ft. Lauderdale is a short drive away from Miami, and the vibe is very different. Whereas Miami is higher speed, the pace of life in Ft. Lauderdale is a bit slower.
There's more of a calm there and it's more old-money than Miami's new money feel. This is where all of the yachts sit on large waterfront mansion lots.
You won't hear the rev of Ferrari engines as often, but there's still a lot to do in Ft. Lauderdale and the beaches are fantastic.
3. Fernandina Beach
If you're looking for something that's the complete opposite of the big city on the beach, then take a look at Fernandina Beach.
This waterfront town is located in the northern part of Amelia Island. It's where the modern shrimping industry is born, and you can still watch the ships coming in and out of town every day.
Fernandina has a ton of festivals with live music and shrimp, and still gives you the relaxing feeling of a small beach town in America.
4. Key Biscayne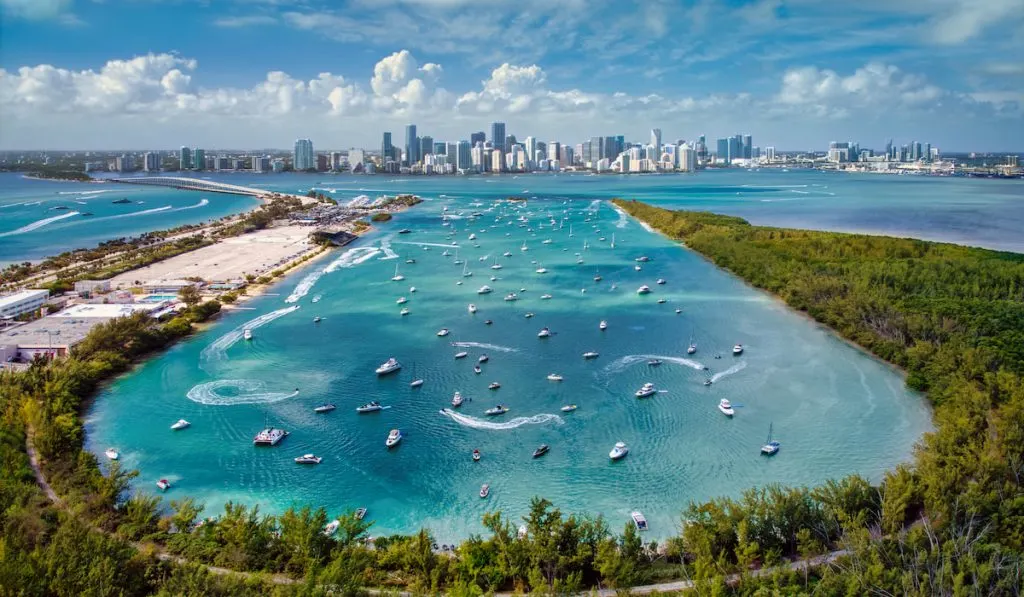 If you want to be able to drop into Miami for a weekend or to have fun at night, but don't love the hectic pace of living in a city full of highrise condo towers, then consider Key Biscayne.
Living here, you get to see Cape Florida Lighthouse whenever you want, and it's got some amazing beach parks where you can watch the day go by without huge crowds.
5. Captiva Island
If you really want to get away from it all, then grab a golf cart and move to Captiva Island. This small beach town is so tiny that people use golf carts to go to the store and anywhere else they need to go.
There are no traffic lights on the island, and who needs them. People are so relaxed from lounging on white-sand beaches that they're not in a hurry to get anywhere.
6. Seaside
Seaside is a unique town on the beach well suited for people who like interesting design and funky restaurants. The town is famous for brightly colored houses.
It's located on the Gulf of Mexico side and is ideal for people who want to get outdoors on foot or do some bike riding. Everything in this town is designed for beach living, and it's a favorite of locals and out-of-town retirees.
7. Sarasota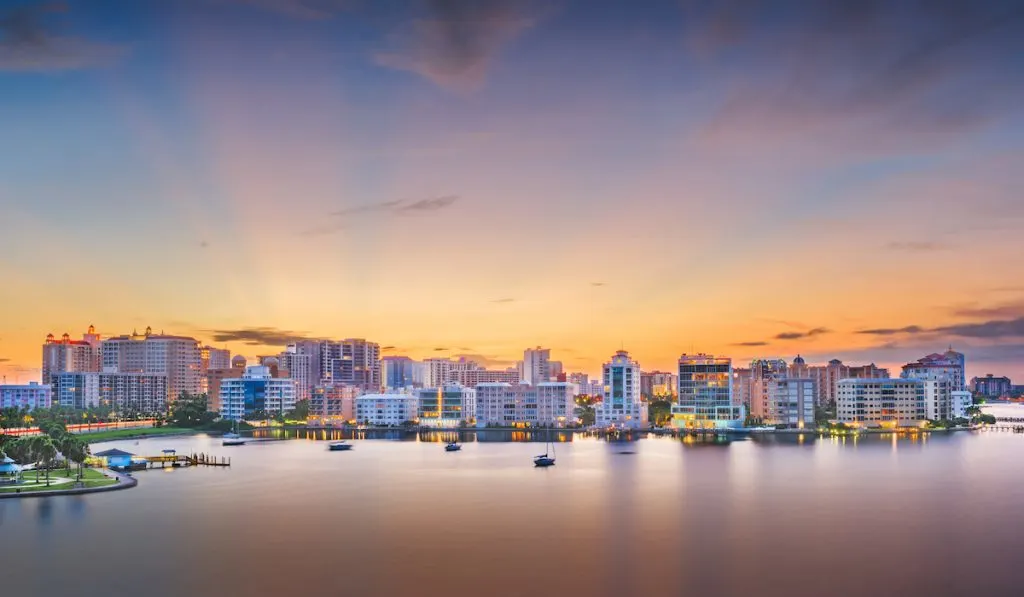 Sarasota is a great city that is consistently ranked as one of the best places to retire in the country.
It's got terrific weather all year and, as more people move in, a thriving art scene that's getting more and more attention.
Sarasota's size means it's got good restaurants and shops, and as more people move in, the economy continues to grow.
Just two hours from Orlando, more and more people are leaving congested areas and finding their way to Sarasota.
8. Daytona Beach
Daytona Beach is a snowbird paradise. Every winter, flocks of out-of-towners flood into the city to stay warm while it's snowing everywhere else.
It's also relatively cooler in the summers, so it's a favorite among locals as well.
What really makes Daytona Beach stand out is that it's a wonderful place to live. It's got great golf courses, good fishing, and a fantastic NASCAR facility for people who love loud and fast cars.
In Daytona Beach, you'll find a good mix of touristy things to do, as well as high-quality restaurants, museums, and nightlife.
It's a good central location that makes it easy to travel around to other beach towns to see more of the local area.
9. Tallahassee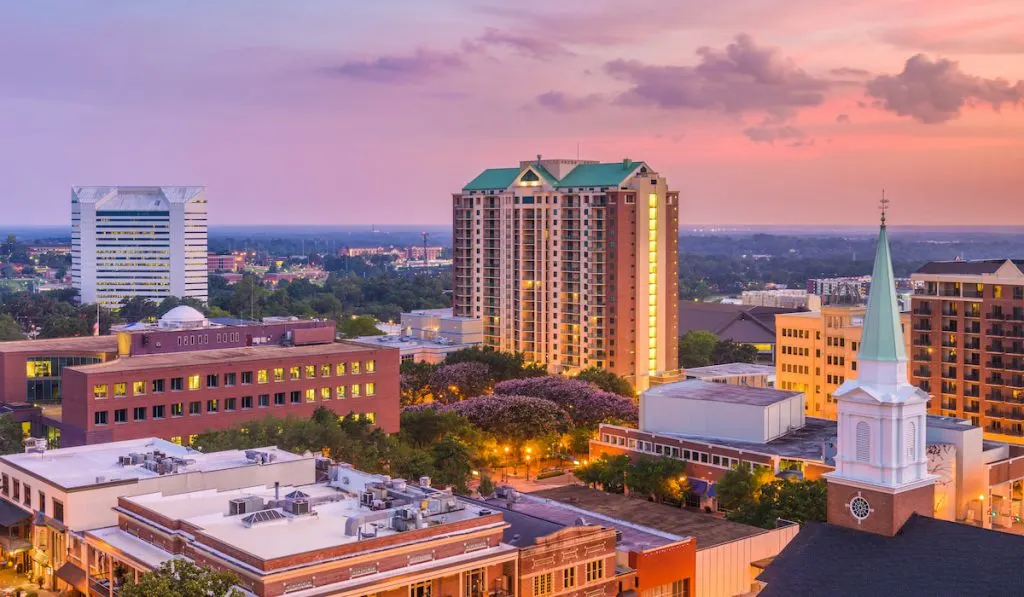 If you want a vibrant city that's next to the beach, then spend some time in Tallahassee, Florida.
It's unique in that Tallahassee experiences four distinct seasons, albeit more mild transitions than in other parts of the U.S.
Still, if you're a sucker for changing climates and love a cooler Autumn, then this spot is for you. It's home to Florida State University and brings with it all of the life and culture that a large university brings to any town.
Resources