Florida is an amazingly beautiful state with more and more people coming there – whether they're just visiting or simply searching for a place to start a new life.
No wonder it's so popular; stunning nature, charming places, numerous different cities worth visiting, fun activities, outdoor recreation, and job opportunities are just a part of why people often choose it to be their new home.
Let's take a peek at the list of best places to live in Florida these days!
Top 11 Places To Live In Florida
1. Tampa
Tampa is Florida's third-biggest city as well as home to almost 380,000 residents. Together with other adjoining suburbs, cities, and towns along Tampa Bay, this entire area has more than 4 million people living there.
It's a rather welcoming city with low crime rates and relatively affordable costs of houses. Tampa is not just an excellent choice compared to other places in Floria, but a city you can easily add to a nationwide list of best places to live.
When there, you can find a wide variety of local businesses, excellent restaurants, and other hidden gems worth visiting.
One of the biggest downsides could be how the cultural scene is still a bit underdeveloped compared to the energy of some other cities further south.
2. Jacksonville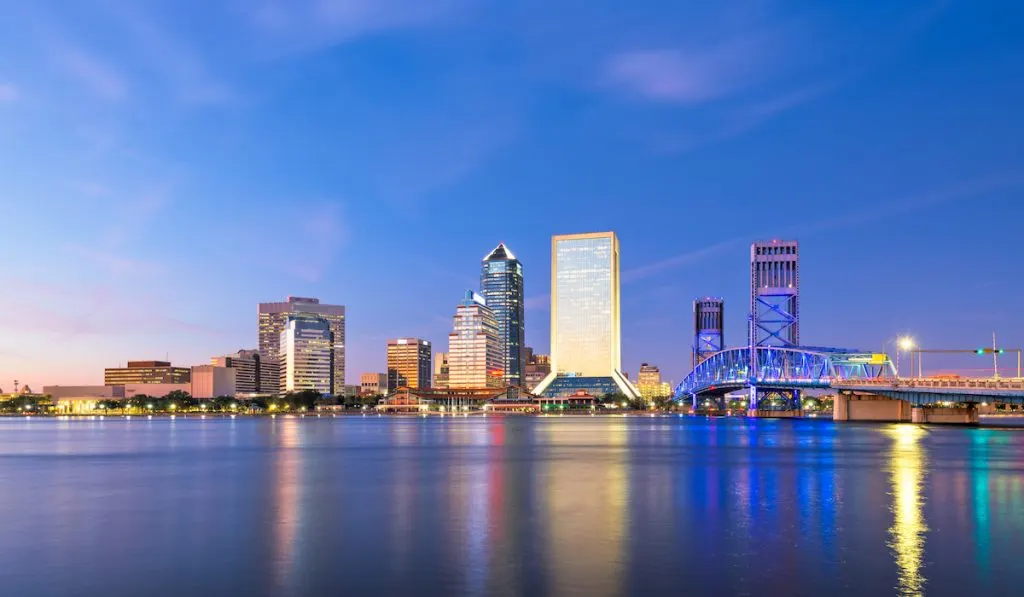 Locals call it Jax; it's a great and rather affordable city with a quite rich historical and cultural background.
There's a growing business area in downtown, but the city itself brings numerous places with chill vibes, amusing activities, and attractions you can enjoy.
For instance, there's the district called 'the Five Points' and is an area filled with amazing dining spots, cute cafes, interesting coffee shops, antique stores, and other objects you might like to visit.
If you're more of a nature lover, try heading to the Fort George Island Cultural State Park. We're talking about a historic land, magnificent wildlife viewing spot, and a well-known place for some outdoor recreation.
When talking about Jacksonville, people refer to it as the River City by the Sea. One of the downsides is safety; crime rates are not that low, but it's still possible to find some safer areas where you can peacefully settle down.
3. St. Augustine
Ready for some time-traveling adventure? St. Augustine is founded in 1565, which makes it a charming little place with rich historical heritage and beautiful architecture you will certainly fall in love with.
Many retirees and young professionals live there – plus, the public education system is highly rated.
This is a suburb area of Jacksonville with 14,515 people living there. Most residents actually own their homes and are able to enjoy a bunch of coffee shops, parks, bars, and restaurants this place offers.
4. Orlando
With a population of a little bit over 280,000, Orlando is the city that brings lots of restaurants, bars, coffee shops, parks, and other fun places you can visit.
It's definitely one of the best choices when it comes to living in Florida which is why plenty of families and young career-oriented professionals decided to settle their life there.
The public school in the city are above average, and the biggest upside is the fact city has relatively low costs of living.
However, one of the current bad sides is Orlando greatly relies on tourism – which is a bit of a bumpy road during 2020/2021.
5. Gainesville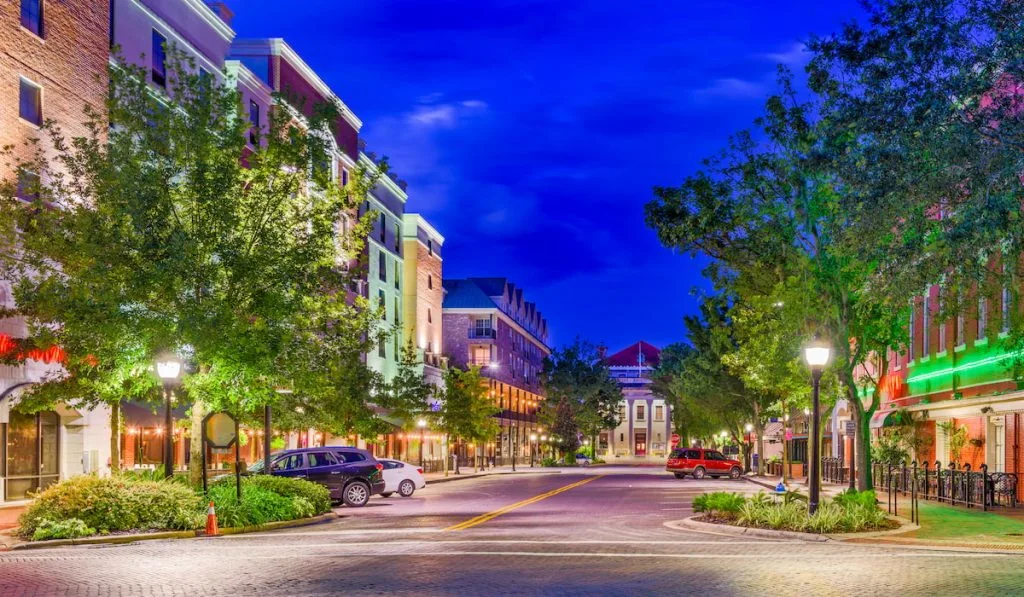 This city has a population of a little bit over 132,000 and it's definitely a common choice when it comes to Florida's best places to live.
It brings a mix of urban-suburban feel as well as plenty of bars, restaurants, and parks you can visit.
Schools there are doubtlessly above the average, and the city itself has a quite low unemployment rate.
Some of the bad sides are a small-city culture (which can be a good thing if you're more into a slow-paced type of lifestyle), unsafe areas, and the fact it doesn't have access to the beach.
6. Cape Coral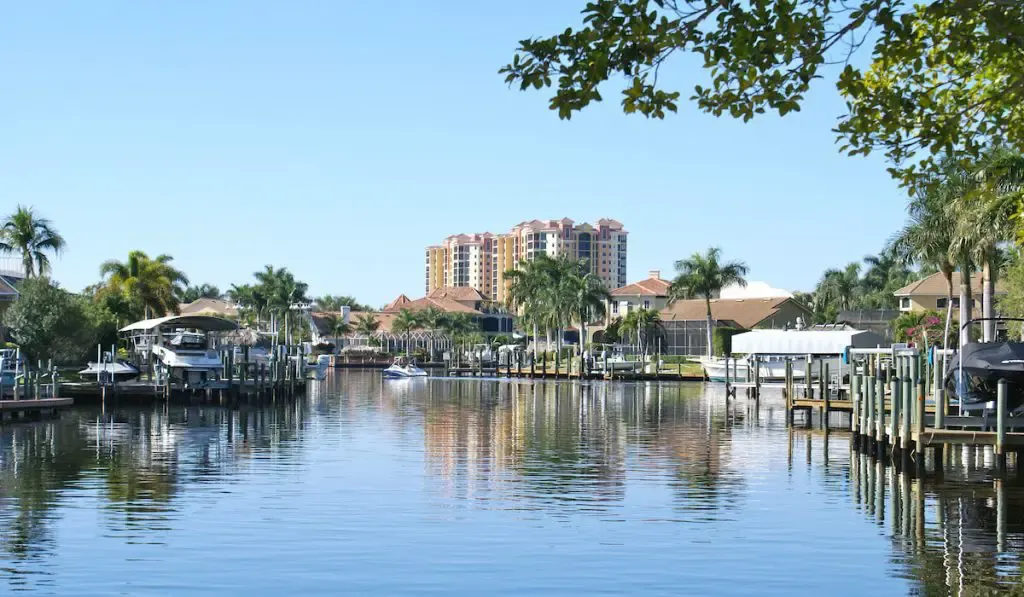 Cape Coral offers low costs of living considering it's a beach area; the average price you'll pay for your new home there is $231k. The city itself has low unemployment rates since the job market is steady such as population growth.
At first sight, you might think Cape Coral is more of a retirement destination. True, 20% of people living there are over 65, but that doesn't mean younger people can't find a lot for themselves too.
In fact, Cape Coral is slowly becoming a place for all individuals out there searching for some good career opportunities, especially in light manufacturing and healthcare.
7. Miami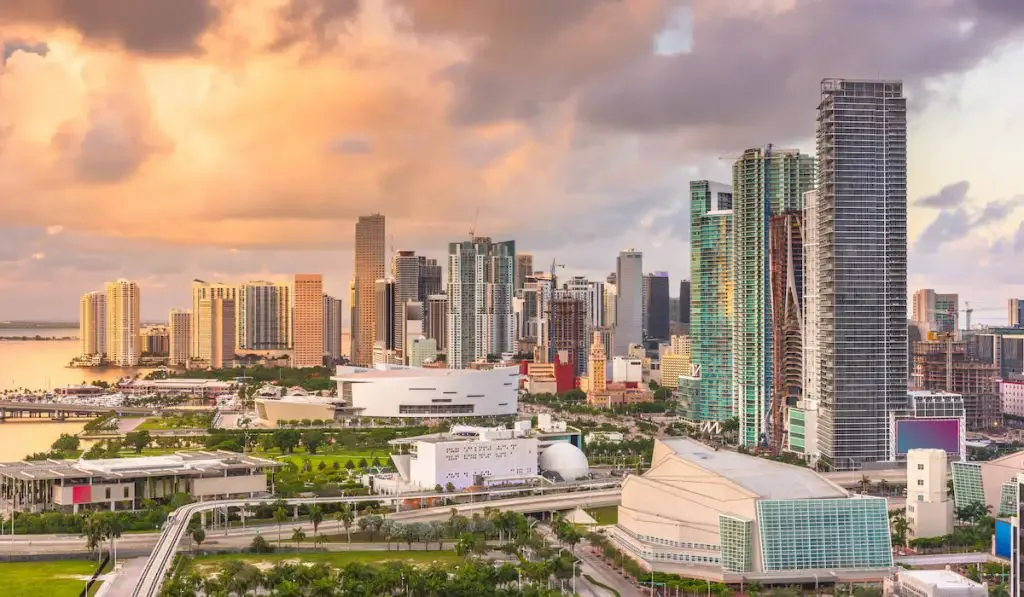 If you're looking for a vibrant city with frequent city happenings, bars, restaurants, and other dynamic places or events where you can socialize, Miami is definitely the right spot.
It brings the sweet Caribbean flavors as well as a glamorous cosmopolitan flair combined with beautiful beaches.
People are also attracted by the weather since Miami, like many other parts of Florida, has a tropical climate and the warmest winters of all States.
The bad sides are high costs of real estate near the water as well as high unemployment numbers.
8. Seaside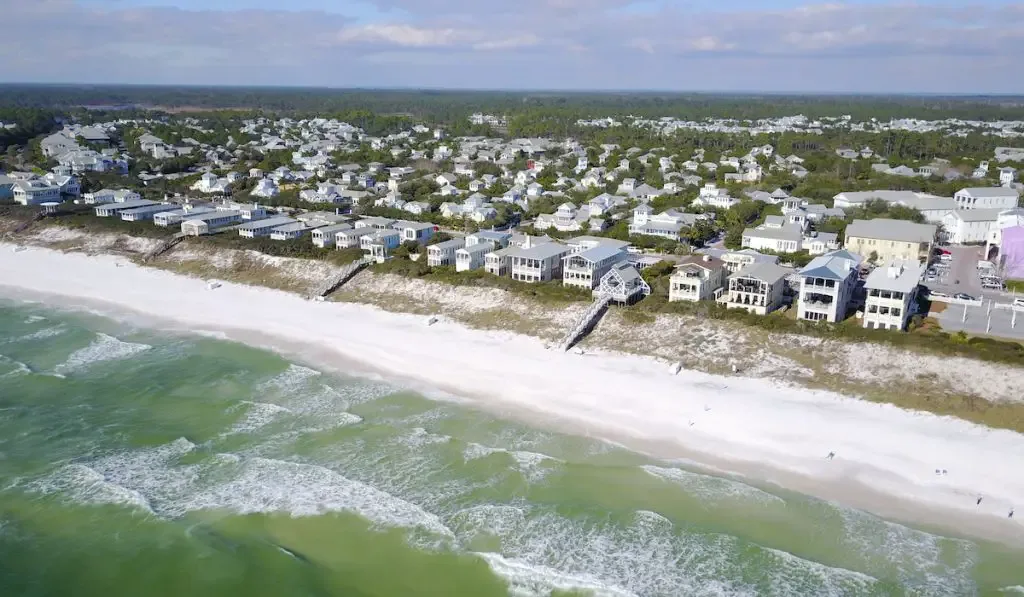 Seaside is definitely one of the best and visually most stunning places in Florida. Even if you don't live there, it's a must-see holiday town with a little bit more than 10,000 people living there.
It seems like Seaside is that cozy, comforting throwback to much simpler times with a slower pace of life.
With that in mind, this might not be the best choice for a young professional who is into looking for jobs and boosting their careers since the business industry is not fast-growing like in some other, bigger, and fast-paced cities in Florida or States in general.
Still, if you're looking for a peaceful oasis, know this – everything you need in this town is just a bike ride or a short walk away.
9. Vero Beach
This is a perfect choice for all nature lovers out there and definitely one of those tiny hidden gems you'll find on Florida's east coast.
It has nearly around 16,000 people living there and miles and miles of stunning coastline and biking paths where they can enjoy.
Vero Beach is an authentic and eco-friendly place that doesn't feel like commercial Florida at all.
If, besides nature, you're an art lover too, this is definitely a spot you'll be thrilled with because of an art museum, wine& film festival, art galleries, and an opera.
With all this in mind, Vero Beach really isn't a spot everyone will enjoy; but, if you love authenticity, a smaller-city vibe, and untouched nature, it's definitely an option you'll fall for. Also, you'll be happy to know rent prices are fairly affordable.
10. St. Petersburg
The majority of people would probably expect that living in a balmy, and pleasant town near the beach certainly can't fit their budget.
Sure, there are plenty of extremely expensive towns on the coast, but St. Petersburg is not one of those.
The average price you'll pay to purchase a home is $154,800, which is around 7% less expensive you'll averagely find in the rest of Florida, and 16% lower than the national average.
Coupled with that, when you're in Florida, that means no paying personal income tax which also makes it more affordable.
11. Quincy
Quincy is small and definitely one of the most underrated cities in Florida.
The crime rate is low, while the median home value is rather affordable ($145,000) – that and so many other elements make it an excellent choice for living, especially if you are looking for a peaceful place for family life.
However, since Quincy is a fairly small town, it may not have enough job options for young professionals searching for a place to build and boost their careers.
Some Final Words
Just because our list stops here, it doesn't mean the general list of the best places to live in Florida doesn't go on.
In fact, there are many more amazing places you can find if you dig deeper through (hidden) gems of this beautiful state.
Of course, it's hard to set the list everyone would agree on; some love peaceful areas with untouched nature they can find in Quincy, while others are dreaming about big city life and would rather hit Miami.
Either way, Florida truly offers a wide variety of beauties and places worth discovering or even being called your new home. So, is there a place you'd like to add to our list?
Resources: