A thousand miles of pristine coastline, sandy beaches and warm waters, the beaches in the Sunshine State of Florida have some quality waves that you can enjoy and surf.
These beautiful beaches around the state of Florida are not only good for swimming but also for surfing.
It may not be world renowned surf spots like California, Hawaii or Australia but don't underestimate Florida as a surf destination.
With endless sunshine, consistent swells, beach breaks and warm waters, Florida has good quality surf spots around.
The East Atlantic coast is a good spot for surfing while the southern tip of Florida, in the Florida Keys area, barely gets waves. Florida is great for surfers of any skill level and is good for surfing the majority of the year.
Bring lots of sunblock as the Florida sun can get too intense. There are plenty of nice and easy beach breaks for beginners and numerous surf schools all around the surfing spots.
Have a fun day out in the water, grab your surfboards and surf the waves of Florida. Here is a guide of the best surf spots in Florida that are definitely worth checking out.
13 Best Spots to Surf in Florida
1. Daytona Beach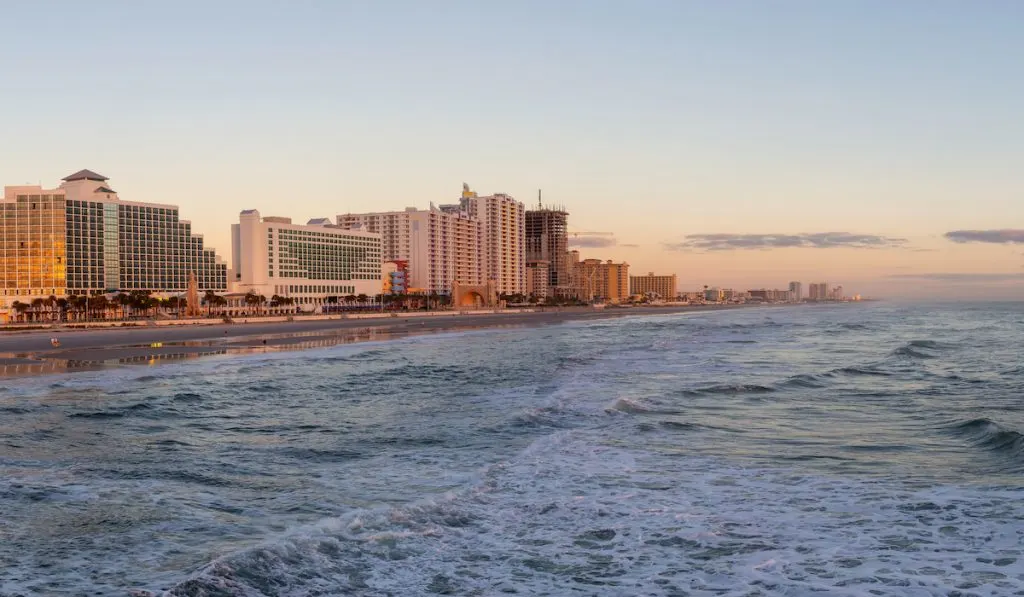 Daytona Beach is a surf spot with a beach break where lots of tourists and locals go to surf. A must-visit surf spot, Daytona Beach is great for surfers of all skill levels and ages to catch and ride a wave.
It does get crowded so it is best to arrive early. For a great longboarding surf, head down to the Daytona Beach pier. The Main Street Pier break is one of the best spots to catch a wave.
2. Ponce Inlet
One of Florida's premium surf spots, Ponce Inlet is situated between New Smyrna and Daytona, a quick paddle away from Daytona Beach. It has a pretty good surf activity and has a beach break which favours right.
It can work during any tide but this surf spot is best around high tide. During a good swell, Ponce Inlet can get crowded.
3. New Smyrna Beach Inlet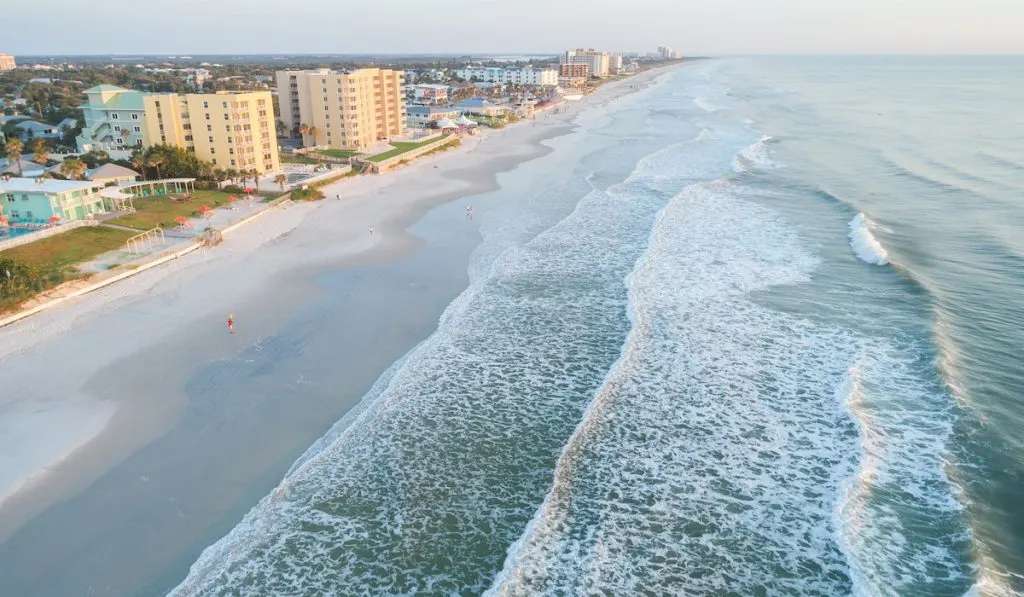 Known to the locals as the "wave magnet", New Smyrna Beach and its thirteen miles of sandy white beach has the most consistent surf in all of Florida. It is a prime surfing spot for beginners and a well suited spot for trick riding.
New Smyrna Beach also has some major breaks. The surf in the area is best when the swell is heading southeast and around high tide.
Gnarly Charley's Surf Series offers private and group surf lessons and Quiet Flight NSB has great service and great brands as well.
The New Smyrna Museum of History exhibits the surfing culture and history of New Smyrna beach. If you need to take a break between surfing, learn more of the surfing history of this area by visiting the exhibit.
4. Flagler Beach
Flagler beach is located between Daytona Beach and St. Augustine with sparkling beaches and ocean views. This laid-back beach town surf spot is best during a cold front or the winter months.
For surf lessons, head to Flagler Board Shop and if you want to rent or buy some boards, head to the Z Wave Surf Shop, just one block south of Flagler Beach Pier.
Find the best breaks in this area during a low incoming tide. Flagler Beach is the birthplace of Frieda Zamba, the youngest surfing world champion ever. 
5. St. Augustine
St. Augustine is located near Jacksonville and has one of the oldest surf scenes. With its laid back vibes and beach break, this is where you will find a tight community of loyal surfers.
Here, you'll find beginner surf spots. The surf spot "Blowhole" usually has bigger waves and the other spot called the "The Middles" tends to attract crowds. Grab some gear and surf lessons at The Surf Station or St. Augustine Surf School.
6. Jacksonville Beach
Jacksonville Beach is a hotspot for surfers. Near the Jacksonville Beach Pier, here you will find plenty of sand breaks. "Officer's Club" and "Lighthouse" are few of the area's good breaks.
Visit during fall or spring to witness more large and challenging waves. During the northeast swell, Mayport Poles is the place to be and the southside of Jacksonville Beach pier gives you some long lefts and short rights.
You can find some good breaks in Hanna Park as well with good accessibility for clean showers and spots for camping. On the north side, the waves are consistent during high tide.
Jacksonville Beach holds the Annual WaveMasters Contest surf event where 200 professional and amateur competitors gather together to compete for fantastic prizes. There is also a surf event for kids, the Annual Super Grom Surf Festival.
7. Sebastian Inlet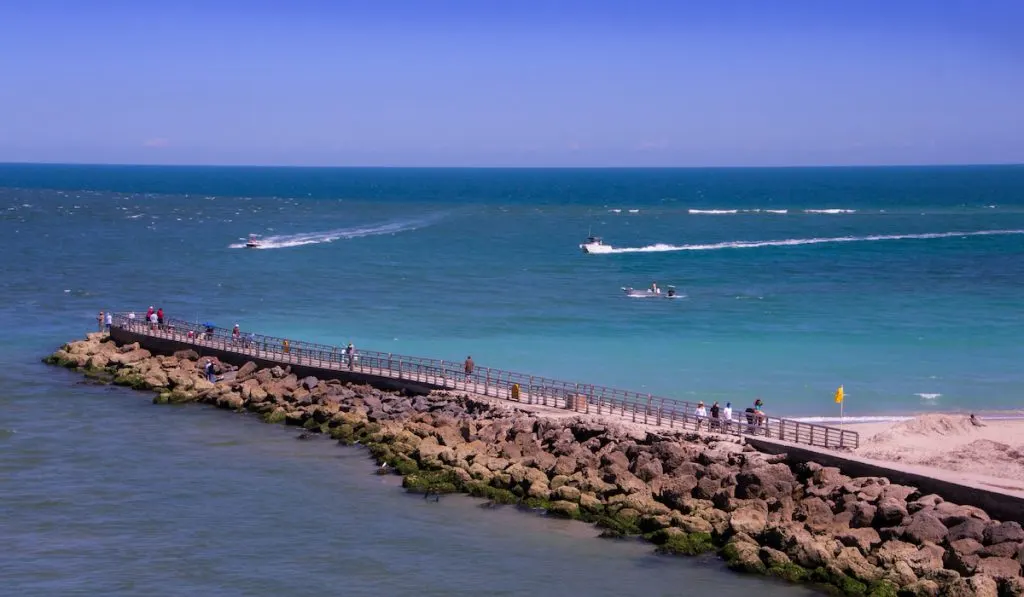 With a three miles of beach, Sebastian Inlet is located in Melbourne Beach on Florida's east coast. East coast surfing at its best, Sebastian Inlet is a prime spot for surfers and has long rides to the North Side.
A break created by a man-made sandbar, the Monster Hole can generate up to 10-foot waves. First Peak is where you will find the best and competitive surfers of Florida.
Surfing heavyweights have surfed this local spot such as Kelly Slater, where he got his start in this surf spot, C.J. and Damien Hobgood, Cory and Shea Lopez and some of the biggest names in surfing.
8. Spanish House
Also located in Melbourne Beach, Spanish house is situated at the first parking spot and beach access after Sebastian Inlet. The name Spanish House came from the large, spanish-style home a few steps away from the break.
This surf spot gives a pretty decent surf during low tide. Typical days in Spanish House are suitable for beginners but during the best surf conditions, waves get powerful and are perfect for skilled surfers.
9. Cocoa Beach
Cocoa Beach is one of the beloved and busiest surfing spots in Florida. Just east of Orlando, Cocoa Beach pier is a good place for beginners and longboarders. It has a beach break that breaks on both sides of the pier.
Cocoa Beach is the home to one of the greatest professional surfers and eleven-time World Champion, Kelly Slater. This is also where the famous Ron Jon Surf Shop's flagship store is located.
There are local surf contests happening in the area like the Easter Surf Festival and East Coast Dog Surfing Championships.
10. Palm Beach's Reef Road
Palm Beach's Reef Road stands out as having huge wave breaks that go as high as 15 feet and is known by many as the best surf spot in Florida.
This spot gives the biggest waves especially during winter or hurricane season with long barrels and crystal waters.
11. Jupiter Beach Inlet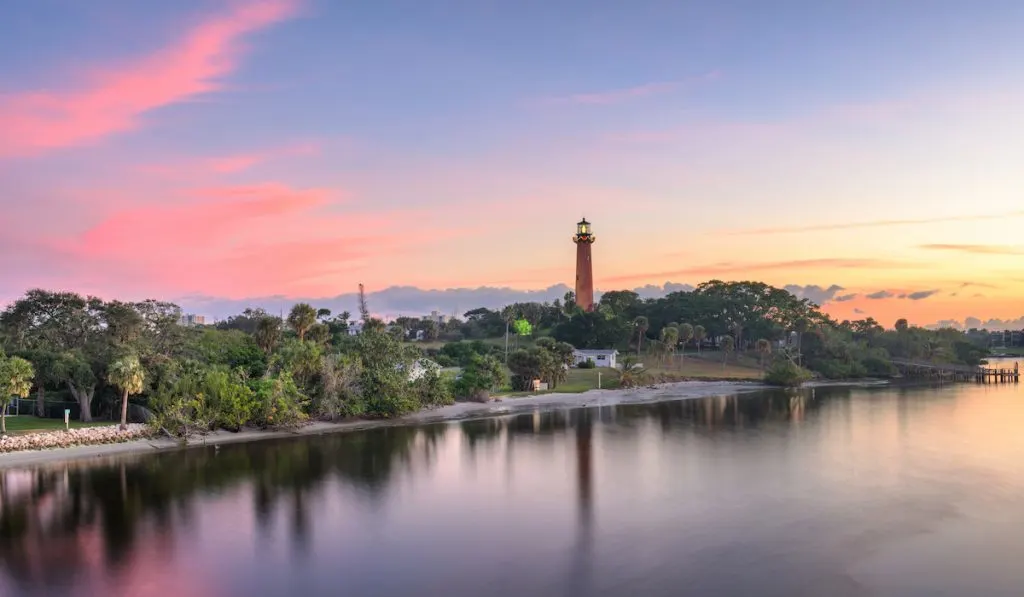 This surfing spot at Florida's east coast has been frequented by surfers for decades. The best time to surf at the Jupiter Inlet is during winter with clean waves and rideable swells.
The south side of Jupiter Inlet gives some of the best rights in South Florida.
12. South Beach
This popular Miami beach is not only known for its glitz and glamorous area, but has good beach breaks from the months of July to November. On the southern edge of South Beach and right across the South Point Park, the waves are the strongest.
You can paddle out to get some waves but be prepared to share the water with the crowd as this spot is a favorite tourist spot.
Watch out for rocks and shallow water while surfing. Check out Island Water Sports, the oldest surf shop in the area for any new gears.
13. Pensacola Beach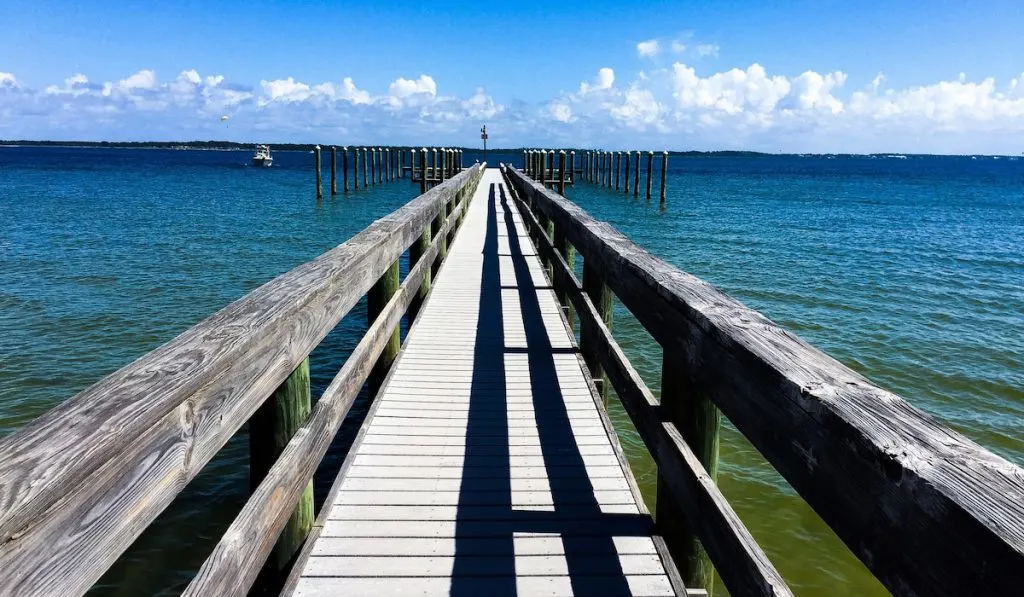 Pensacola Beach boasts white sand beaches and clear waters but it also has surf-worthy waves. The best breaks in the area are the "Wall" and the "Pier".
With an exposed beach break, winter time in Pensacola Beach is when the waves get more consistent with fewer tourists. Although it does get cold during the winter months.
Best Time to Go Surfing in Florida
Florida has warm and tropical weather all year-round so the ocean is available for swimmers and surfers. The surf season in Florida runs from August to winter and into mid-spring.
If you want larger swells, the main swell season in Florida takes place from November to March and can give you some waves up to 10 feet.
The ocean from May to July is usually flat but with occasional swells in the early morning. By August, the Caribbean cyclone season starts and also brings some huge waves.
Resources: