Not everyone has a mailbox. For example, some people living in apartment complexes or townhouse communities don't typically have mailboxes large enough for packages.
Even many residential homes only have mailboxes designed for letters and small items.
What should you do if you don't have a mailbox?
Understandably, people worry about leaving packages on the front steps or some other obvious location while they're at work. Porch bandits are notorious for snagging packages on front steps while people are away for the day.
Thankfully, there are things you can do to receive packages and keep your orders safe, even if you don't have a mailbox.
Here are some tips you can start using today to get the packages you need without a physical mailbox to keep them safe.
1. Install a Camera
It's despicable when people steal packages from other people's doorways.
You would think that a package would be safe until you get home from the store, work, school, or wherever else you go.
Unfortunately, some people drive around neighborhoods or walk through buildings looking for packages they can take.
Many of them are motion-activated, so they'll start recording the second someone approaches your home.
2. Buy a Smart Lock
A smart lock lets you control your house lock from any location.
Newer models also enable and generate temporary guest codes, so you can list the code on the order form when the delivery person brings your package.
They can enter the code to leave the packages inside rather than leaving them on the front steps. This way, no one will see the packages outside, reducing the odds of someone stealing your stuff.
Smart locks cost more than a traditional mechanical lock, but you'll get peace of mind knowing your things aren't sitting outside where anyone can grab them.
3. List Instructions on the Order Form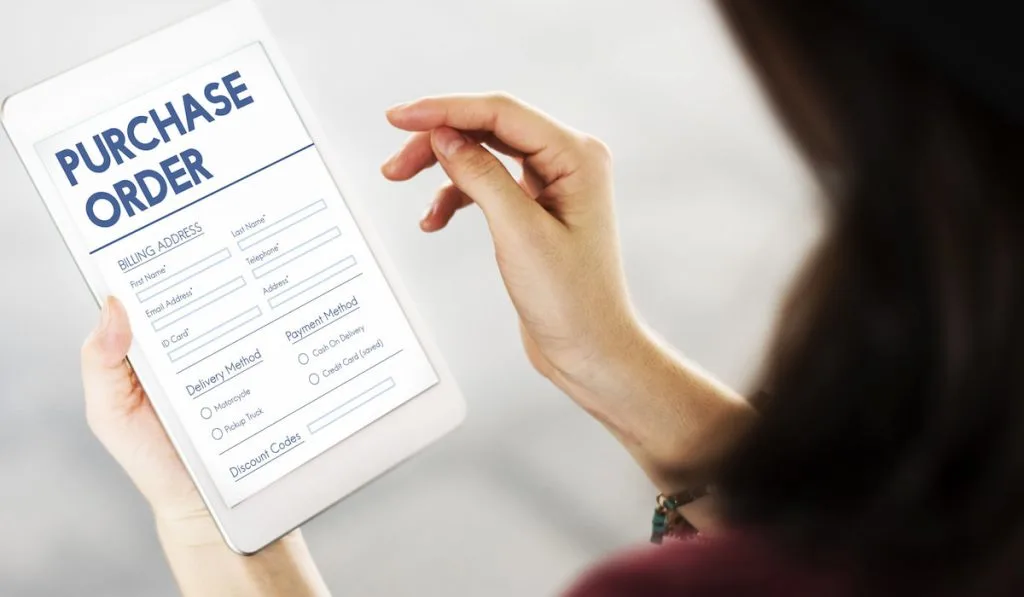 These days, companies go the extra mile to keep your items safe. It's a smart move on their part because they typically have to reimburse customers if they never receive their items.
For example, you can tell the delivery person to leave the delivery in the garage, on the back porch, or under a bucket next to your door.
It's an easy fix for people who order packages but don't have a big enough mailbox to keep them out of sight.
Amazon is very good at taking delivery instructions. However, other delivery services, like USPS, aren't usually as flexible.
4. Register at Your Local Post Office
One great way to receive packages if you don't have a mailbox is to sign up for a box at your local post office.
This way, you never have to worry about theft, and you can pick up your stuff whenever it's convenient.
People on the move and self-employed folks with small businesses take advantage of postal services for receiving packages.
Of course, it will cost some money, but it's fantastic for peace of mind.
5. Request Signatures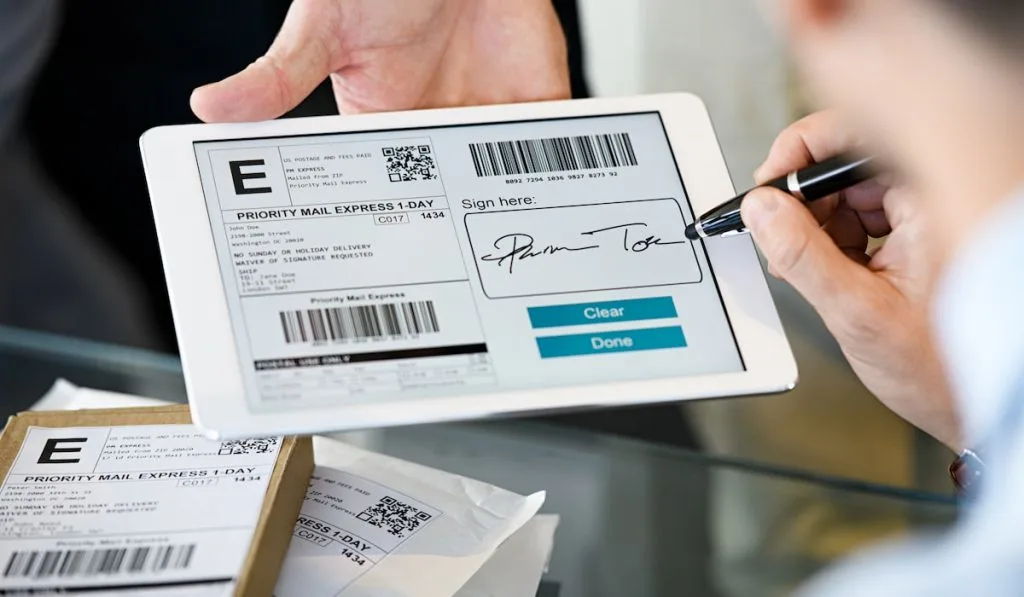 If you're receiving something from UPS or FedEx, you can always request a signature upon delivery. This way, the package doesn't get left outside or on your steps.
Delivery drivers will typically make a few attempts to find you while you're home.
However, if they miss you enough times, they'll leave a note telling you to go to the nearest office location to pick up the package.
Traveling to a UPS office takes time, but it's better than losing the package during the delivery!
6. Ship to Amazon Lockers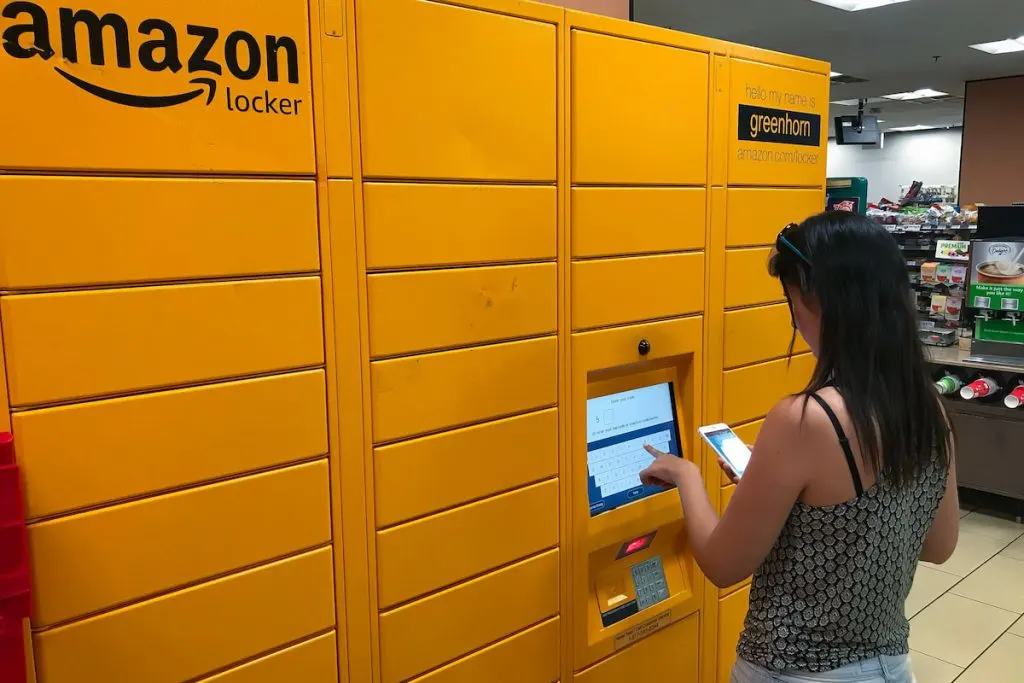 The locker systems are located in convenience stores, shopping centers, and offices across the country.
When your package arrives, the delivery person puts it into a locker with a code that is specific to your order.
You can go to the locker at your leisure, enter the code, and take your package out.
This is an ideal solution for people who don't have a permanent address or want to receive something while on the road. You can get into a locker near you based on where you'll be at the time of delivery.
7. Ship It to a Friend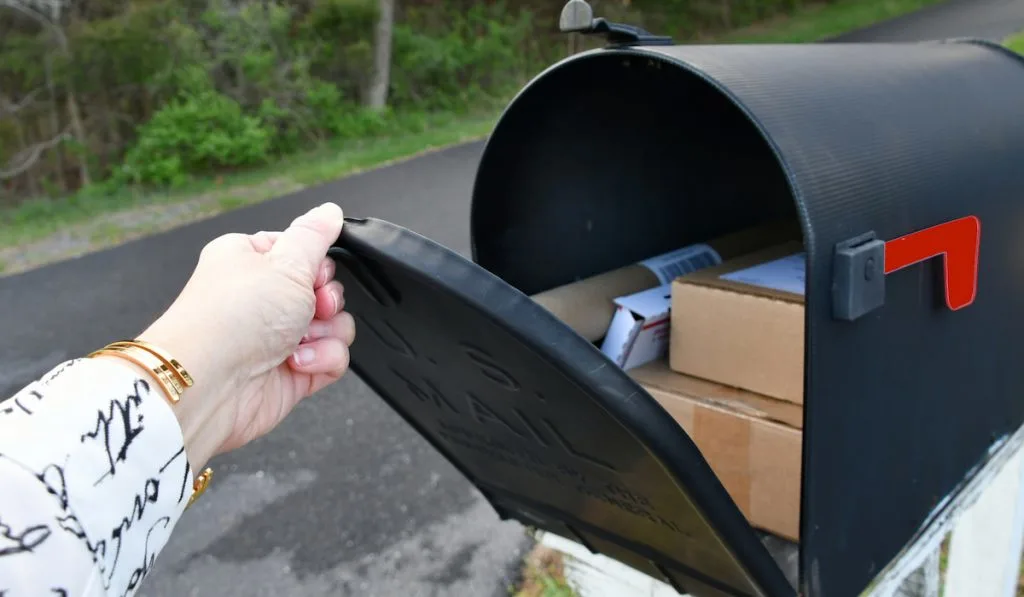 If you don't have a mailbox, you can ship inexpensive items to your address without too much worry.
However, sometimes you'll need to ship something more valuable, so you may not want it sitting in front of your apartment door all day.
When you're shipping something expensive or that carries significant meaning, you may want to consider sending it to a friend who has a mailbox.
They can safeguard it for the day until you get off from work and go to pick it up.
Of course, how often you can do this will depend on your relationship. A good friend should let you ship there without too much fuss.
8. Send the Package to the Office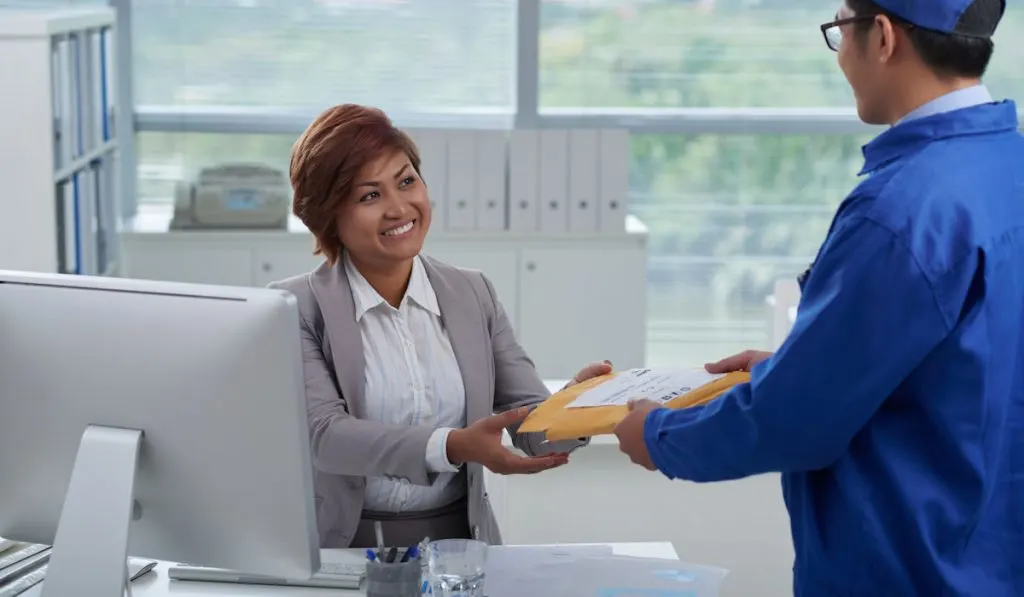 Suppose your office will let you list your work address as the delivery address on your package. That way, it will come during business hours when you're available to pick it up!
Some delivery services like FedEx or UPS will call you when the package is there. If you're working in a large office, you may have to go down to the lobby to meet them.
This is a small price to pay and prevents your package from getting lost in all the office mail.
9. Make Packages on Your Steps Harder to See
One thing you can do to receive packages if you have no mailbox is to prevent people from spotting packages on your front steps so easily.
If possible, make it harder to spot any packages by planting bushes or putting chairs in the way.
It won't be so easy for people driving by to see you have a pile of Amazon boxes in front of your house.
Final Thoughts
It's becoming more common for people not to have mailboxes, especially as things become more digital.
In addition, people can opt out of all the billing statements and junk mail they receive, so there are fewer reasons to keep a physical mailbox.
These tips should help you keep your packages safe and receive them smoothly if you don't have a mailbox, or if it's too small to hold what you ordered.
Resources