When it comes to data about US Sates, the Census Bureau provides excellent, updated data but, it isn't always in the format you need.
I recently wanted a list of states in the United States ordered by population. There are lots of resources online however, none allowed me to sort or export the data easily.
I went to the US Census Bureau website and transcribed their data for the most recent data they have available as of August 1st, 2022.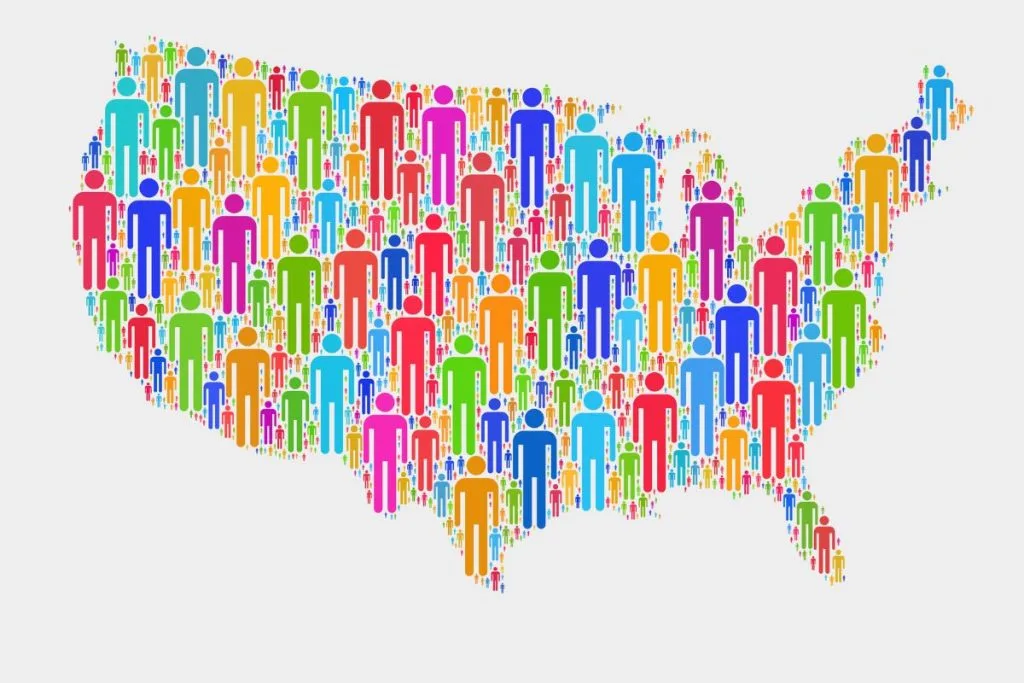 The following is what the US Census Bureau estimates for the US Population by State for July 1, 2021:
| State | Population Rank | Population |
| --- | --- | --- |
|  Alabama | 24 | 5039877 |
|  Alaska | 48 | 732673 |
|  Arizona | 14 | 7276316 |
|  Arkansas | 33 | 3025891 |
|  California | 1 | 39237836 |
|  Colorado | 21 | 5812069 |
|  Connecticut | 29 | 3605597 |
|  Delaware | 45 | 1003384 |
|  Florida | 3 | 21781128 |
|  Georgia | 8 | 10799566 |
|  Hawaii | 40 | 1441553 |
|  Idaho | 38 | 1900923 |
|  Illinois | 6 | 12671469 |
|  Indiana | 17 | 6805985 |
|  Iowa | 31 | 3193079 |
|  Kansas | 35 | 2934582 |
|  Kentucky | 26 | 4509394 |
|  Louisiana | 25 | 4624047 |
|  Maine | 42 | 1372247 |
|  Maryland | 18 | 6165129 |
|  Massachusetts | 15 | 6984723 |
|  Michigan | 10 | 10050811 |
|  Minnesota | 22 | 5707390 |
|  Mississippi | 34 | 2949965 |
|  Missouri | 19 | 6168187 |
|  Montana | 44 | 1104271 |
|  Nebraska | 37 | 1963692 |
|  Nevada | 32 | 3143991 |
|  New Hampshire | 41 | 1388992 |
|  New Jersey | 11 | 9267130 |
|  New Mexico | 36 | 2115877 |
|  New York | 4 | 19835913 |
|  North Carolina | 9 | 10551162 |
|  North Dakota | 47 | 774948 |
|  Ohio | 7 | 11780017 |
|  Oklahoma | 28 | 3986639 |
|  Oregon | 27 | 4246155 |
|  Pennsylvania | 5 | 12964056 |
|  Rhode Island | 43 | 1095610 |
|  South Carolina | 23 | 5190705 |
|  South Dakota | 46 | 895376 |
|  Tennessee | 16 | 6975218 |
|  Texas | 2 | 29527941 |
|  Utah | 30 | 3337975 |
|  Vermont | 49 | 645570 |
|  Virginia | 12 | 8642274 |
|  Washington | 13 | 7738692 |
|  West Virginia | 39 | 1782959 |
|  Wisconsin | 20 | 5895908 |
|  Wyoming | 50 | 578803 |