As a homeowner to a new (to you) home, getting blueprints to your home can seem like a first step towards planning out any remodeling or renovations. For most home purchases, no blue-prints of any kind are available.
That doesn't mean you won't be able to get them, just that you may have to do some digging.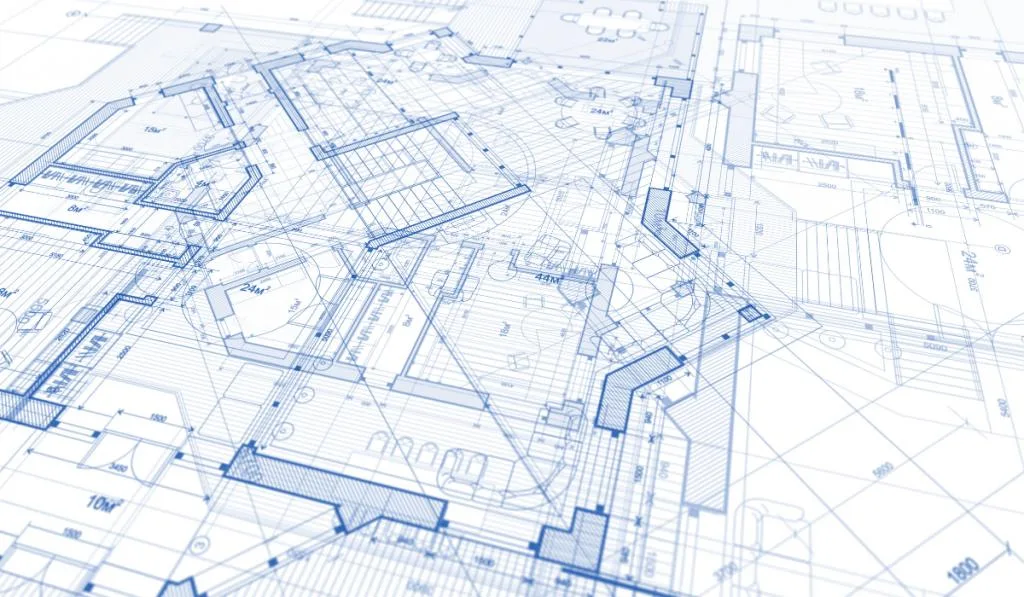 Blue Prints vs. Floor Plan
First things first, you need to figure out which document you truly need.
Blue Prints are a very complicated set of documents that detail every aspect of construction. These plans specify the exact placement of studs, electrical outlets, plumbing, and more.
Blue Prints are the exact map the builder uses to create your home. These plans are typically designed by an architect and then approved by the city or county before any building takes place.
A floor plan is a scale drawing of your home from above showing all major features like walls, closets, windows and doors.
Floor plans don't have all the details you would find in blue prints. They are often used to conceptualize furniture placement as well as being a general starting point for home renovations.
For example, if you know where all the walls are, you can start to imagine how spaces can be transformed by removing, adding or even moving walls.
3 Ways to Find Blue Prints of Your House
1. Ask the Previous Owner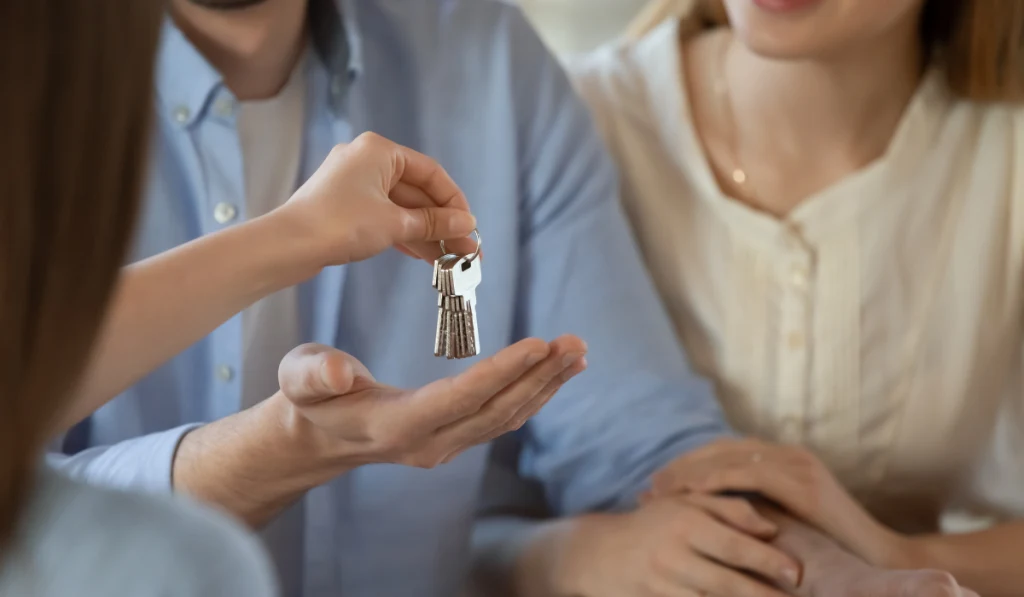 The first, and easiest, place to start when it comes to starting the search for your house's blue prints starts with the previous owner.
If they were the ones to build the house or, performed any major renovations, chances are they have plans for the house available.
If they don't have any copies, they should be able to direct you to the architect or designer they used.
Remember to be polite in your requests. If your home has had multiple owners since it was built, the previous set of owners may not have access to the plans. The older your home is, the more likely it is that blue prints won't be available.
2. Contact Your Planning or Zoning Office
Check the local regulations in your city / county for which office issues building permits. Once you have this information, this is the next logical place to visit.
House blueprints are public record however, most cities/counties only retain permits for a few years at most after construction is complete. The County of Los Angeles, CA only keeps building plans for 90-days (source).
Even so, it's worth checking to see what information they have.
Some counties may allow free access to view the blueprints where others may charge a fee. In all cases, you should expect to have to pay for copies if you need them.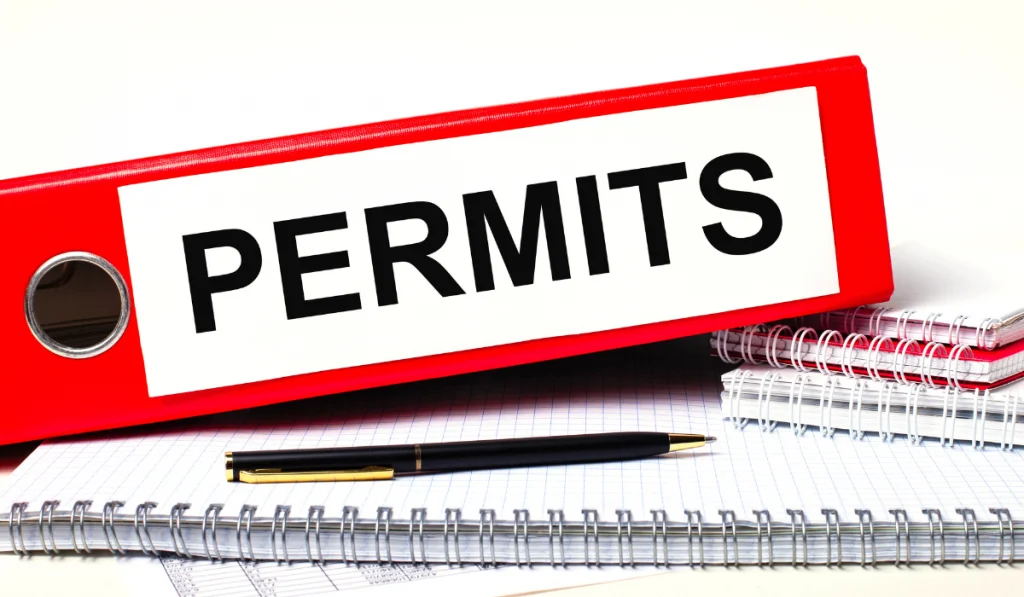 Don't discount the employees at the permit office either. Long-term employees really get to know the contractors and builders in their town. They may remember which builder or architect developed that style of house.
The smaller the permit office, the more likely it is this strategy would work.
Be sure to go equipped with both your address as well as a few copies of pictures of your home you can leave behind. If there are no plans on file, ask if you can leave a picture with your contact information that maybe they can pass around the office to see if anyone may have more details.
A friendly smile can go a long way in these types of situations and you never know what information you may be able to dig up!
3. Ask the Original Builder / Designer
If you are fortunate enough to know the builder or designer's name, reach out to see if they have blue prints for your home.
They may charge you a fee to print them for you but, especially for older homes, this is typically the best way to get plans as private businesses typically keep records for longer periods of time.
What to Do if You Can't Find Blueprints
If you can't find the original blueprints to your home. You have two options, and which you choose really depends on what you need the blueprints for.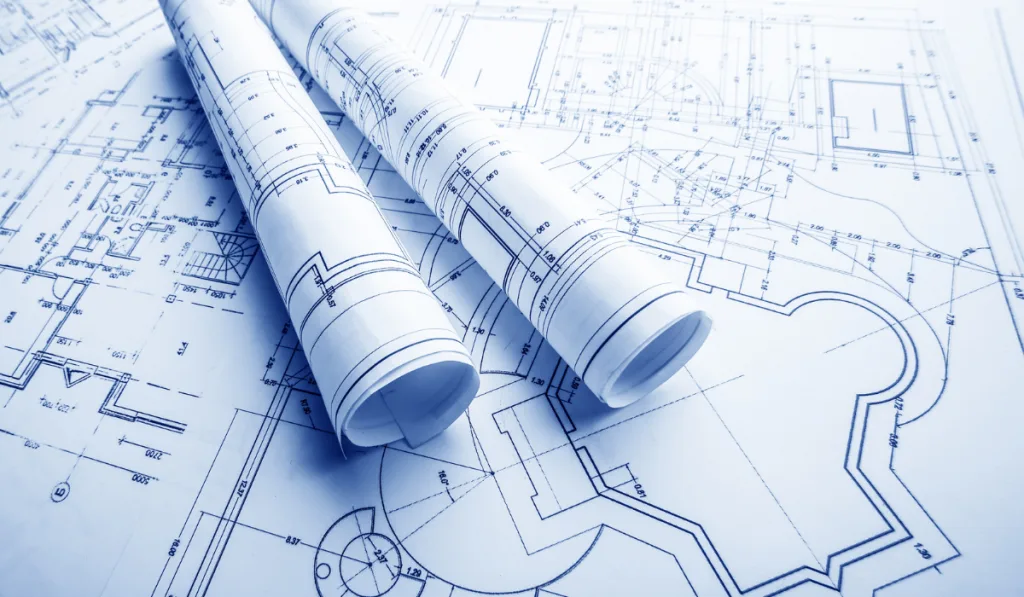 Have Blueprints Drawn Up
You can contract an architect to draw up blueprints of your existing house. Keep in mind that an architect can't see through walls. That means they can't know exactly where wiring is, plumbing, etc.
This option would most often be used as part of a remodel. The architect would use the details of the existing house and then create blueprints to facilitate the area or areas of the house being renovated.
Have a Floor Plan Made
If the search for your houses blue prints stem from wanting to plan new ways to utilize your space, having a floor plan drawn up may be a more cost effective way to go. There are several easy ways to accomplish this including:
Use graph paper and stencils (I like these ) to create your own.
Use home design software to create a digital floor plan.
Hire someone to make the floor plan for you using a platform like Fiverr.
Final Thoughts
Having copies of the original blueprints to your home can answer a lot of questions about the way things were constructed and where everything is located. As helpful as these plans are, they aren't always transferred at time of purchase.
Hopefully we've been able to give you some great ideas for finding the original blueprints to your home. Whatever the case may be, remember that you don't NEED the blueprints to make your home into your dream home.