If you're like most people, when it comes to real estate, you learn as you go.
There's a lot that comes with owning property.
Whether you're maintaining your own home or have purchased a rental property as an investment, a good deal of effort is required to keep a house in good shape.
The importance of a good HVAC system is something that homeowners quickly discover.
What does HVAC stand for in real estate? It means heating, ventilation, and air conditioning.
It's an acronym meant to encompass all of the equipment that manages the indoor environment. HVAC keeps you cool in the summer and warm in the winter.
It keeps your air quality high and filters things like dust and other allergens.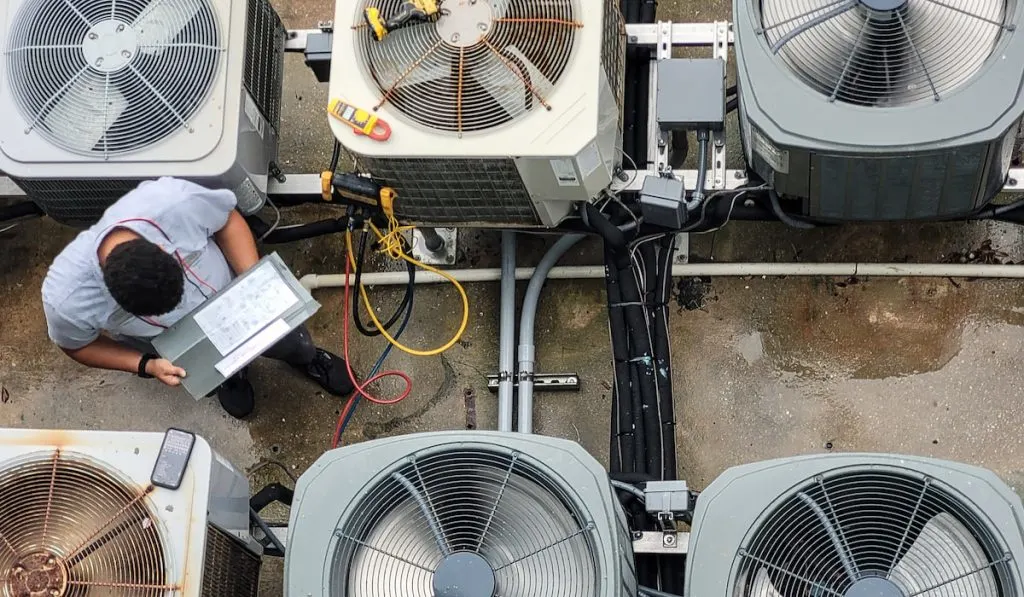 HVAC systems are expensive, complex equipment that need regular upkeep.
The design and installation of systems can vary from property to property based on several factors.
Things like the climate where the property is located, the age of the property, size of the house, and other factors influence what type of HVAC system it houses.
You've got central air and heater, mini-split ductless air conditioners, window units, and gas and electric heaters.
There's a lot to learn. Let's begin by covering the basics of HVAC systems and what you need to know in terms of maintenance.
Some Different Types of HVAC Systems
Central Air
Most modern homes in the U.S. use central air to regulate indoor temperature.
The air conditioner and the heater blow warm or cold air through a system of vents and ducts throughout the house. All you have to do is set the thermostat and the system will do the rest.
Newer thermostats have some fantastic technology integrated into them. You can control the temperature from your phone, set a timer, and view things like air quality while you're at work.
People prefer central air because it's easy to use and you don't have individual units in each room.
It looks streamlined. However, central air systems are expensive and, when things go wrong, are expensive to repair.
They're generally very durable, but cost thousands of dollars to replace when an appliance breaks down.
Window Units
If you've ever lived in a small apartment or an older property, then you've probably had to use a window AC.
Landlords often prefer to use window units because they're easy to replace if they stop working. They also don't cost as much as central air conditioning.
When it starts getting warm outside, all you have to do is open up the windows and slot them in.
When winter is coming, you take them out and store them. They plug into the wall and turn on and off with a button or switch.
Ductless Mini-Split AC
Mini-split AC systems are becoming more popular in the United States.
However, they've been the go-to HVAC setup overseas for decades. With a mini-split system, you get an individual air conditioner/heater installed in every room.
These aren't window units, but instead are installed on the wall and are connected to a fan and compressor outside of the property.
These air conditioners are controlled with a remote. They're ideal for people who want to have more control over heating or cooling the air in a single room or part of a home.
Even people with central air are installing them to cool places in a house that need more air conditioning.
Gas Heat
Most new homes in the country use natural gas for heat.
A gas furnace is connected to the central air HVAC system and kicks on when the thermostat is set to something higher than what the indoor temperature is.
Natural gas is advantageous because it's affordable, safe, and energy-efficient.
Electric Heat
You'll find electric HVAC systems in some older homes.
It costs more, but radiating heat can heat a home very well.
You'll know if it's electric if you see radiators throughout the home or heaters placed along the floor of the walls around the house.
These are just some of the basic HVAC equipment common in the United States.
Some homes use a single system, while others combine air conditioning and heating setups that mix old and new.
Why HVAC Repair & Maintenance Is So Important
Whether you're a new homeowner or have owned your home for years, there's always something more you can learn about HVAC maintenance.
Here are some of the basics that you should make sure to cover to keep your HVAC working at a high level and extend its lifespan.
Simple things you do regularly can prevent having to replace appliances and will save you money. Here's what you should do.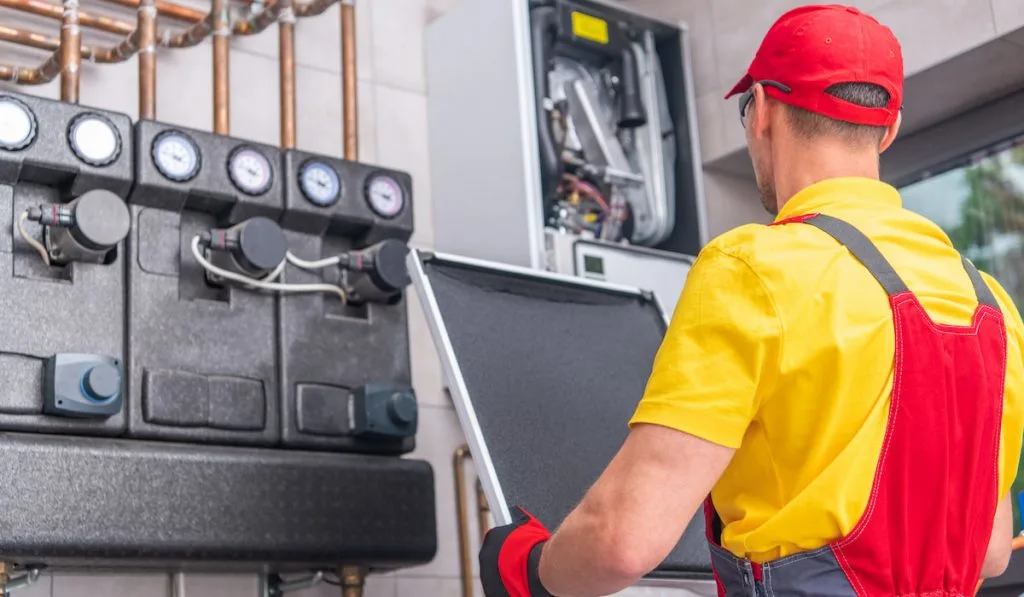 Get your appliances serviced regularly – You should get your appliances serviced by a professional, certified HVAC technician at least once a year.
They'll come and inspect your HVAC appliances and vents to look for anything of concern.
It's a good form of preventative maintenance that could save you thousands of dollars in repairs.
A good HVAC service can handle scheduling the maintenance and will keep you up to date.
Change Your Filters – HVAC systems use filters to filter out dust, pollen, and other debris that gets into your home.
It's important to have clean filters because they can help with indoor air quality. People talk all of the time about outdoor pollution, but there is much less attention given to indoor air quality.
People with allergies will also suffer more if filters are older.
Prevent Emergencies – Good service and maintenance will help you avoid an HVAC emergency that will be costly to fix and always seem to come at the wrong time.
You may be thinking you can get away without servicing your appliances or cleaning your ducts.
While this might be true now, it could come back to haunt you. Air conditioners can leak and cause property damage, and it's never fun to be without air conditioning during the blazing heat of summer.
Don't take the chance of an HVAC emergency, and get your scheduled maintenance done.
Which HVAC System Is Best for You?
The HVAC system that is best for you is probably the one that's already installed in your home.
It's very expensive to replace an existing HVAC system.
Even if you want to put central air into a home with window air conditioners, the size limitations or the way the home is configured may prevent you from doing it.
Instead, work with the system you've got and make incremental improvements to get better performance and longer durability from your HVAC.
Buying a Home
When buying a home, it's important to inspect the HVAC to see if any immediate problems need fixing.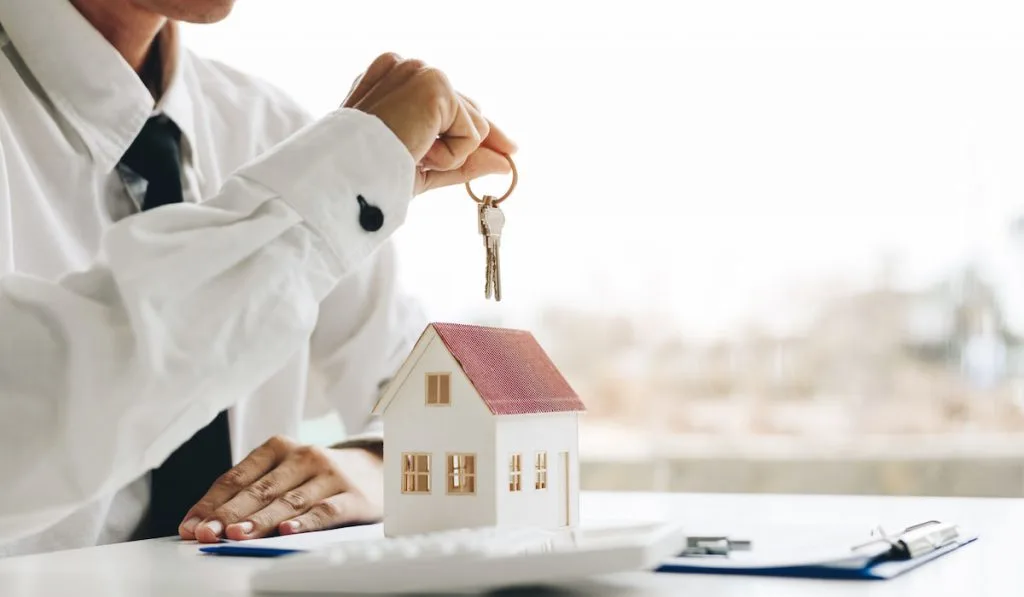 If you find any, you should bring it up with the seller and attempt to negotiate either repairing it or adjusting the price of the home.
A home inspection typically covers the HVAC system. They'll look at the appliances and estimate how much life is left in them.
The inspector will also look inside the vents and any outdoor exhaust for safety hazards, etc.
You never want to have to spend thousands of dollars replacing an air conditioner just after you've moved into a new house.
As a property owner, the more you learn about HVAC, the better equipped you are to handle small repairs and get the best performance for your home.
Resources