Finishing your basement can turn that underutilized space into a living area, storage space, or playroom. You not only get to expand the usable space without altering the exterior, but also add value to your home. 
However, you may notice that most homes have an unfinished basement. That's because finishing a basement can be an expensive affair.
The most expensive part of finishing a basement is the flooring. That, combined with wall coverings, make up to 15% of the cost to finish a 1200 sq. ft. The amount spent accounts for more than 50% of the expenses required to finish a basement. 
Our detailed guide provides a cost breakdown of finishing a basement. We also compare the amount you'd spend if you were to finish a basement by yourself vs. hiring a professional.
What Qualifies as a Finished Basement?
A basement is considered finished when it's covered with drywall, entirely floored, and insulated. The basement should also have an easily accessible staircase, leveled ceilings, an electric system, and a functional heating/cooling system connected to the main house. It should be contiguous to your living space. 
Additionally, a finished basement should be suitable to live in all year round, which means it needs a continuous power source.
A finished basement must meet the set of building codes in your city. That's why the above definition may differ depending on your location. 
Here's a breakdown of each basement part to further help you understand what's considered a finished basement.
Floors and Ceilings
A covered floor is part of a finished basement. The room can be tiled, have a carpet layer, or be laminated to be considered finished. You can also have a concrete floor.
The basement should also have a drop ceiling or drywall covering it. You won't need to add insulation to the ceiling for it to be finished.
However, you'll need to add a protective barrier like fire-rated drywall. These requirements vary from one city to another. Ensure you check with the local building department to determine what's needed. 
Walls
A basement wall must have a vapor barrier that acts as insulation and drywall to be considered a finished basement. 
An inspector will check if the insulation has been installed properly and according to the building code. You can opt to leave the walls bare like you would with a garage. 
Stairs
A finished basement must have interior stairs connecting the living space to your basement. The stairs must have the right rise and run distances for every step. 
Adding interior egress or a ladder to your basement is not acceptable, according to most building codes. 
Utilities
A finished basement also needs to share similar utilities with your living space. That includes plumbing, drainage, ductwork, and power source. 
A critical thing to note is that a drop ceiling is an excellent choice if you don't want all the plumbing and wiring covered. Drywall tends to cover everything; you may need to remove it to access the wiring above. 
Lighting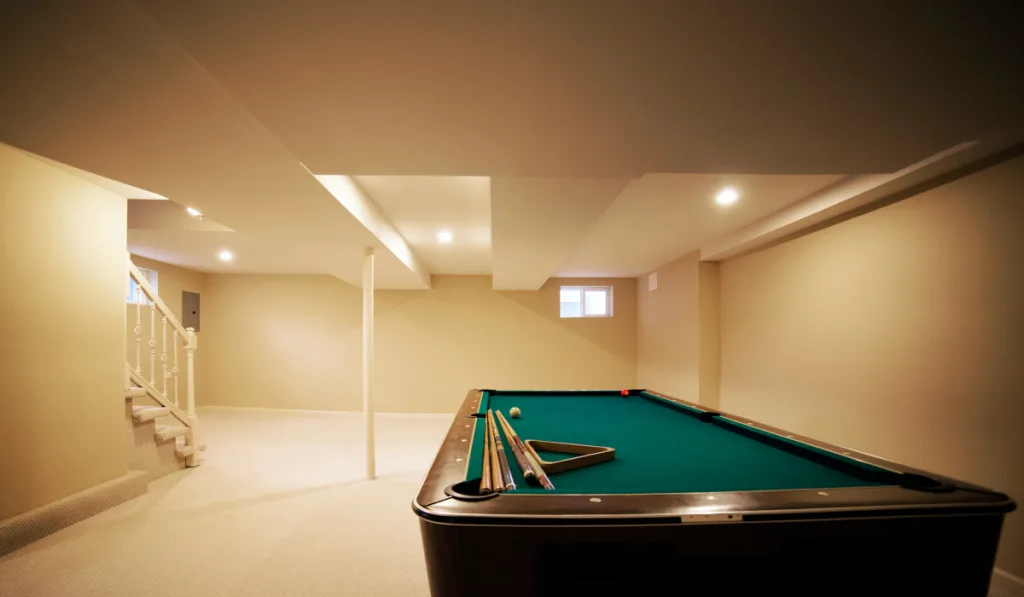 Following the building code when installing lighting in your basement is essential. 
Lighting regulations may vary from one city to the other. However, for your basement to be considered finished, it needs to have a standard lighting plan that includes having a light switch at the basement room door, switches at the top of the stairs, and also at the bottom. 
Rooms
There is a need to have a particular number of rooms in your basement for it to be considered finished.
A basement can have one room and a utility room. Alternatively, you can have several bathrooms and bedrooms. 
Note that if you decide to add a bedroom in your basement, it needs to have a window that acts as an emergency exit. The window also needs to be 24 inches tall and 20 inches wide. It should also be not more than 44 inches off the ground.
Failure to meet these standards means you cannot have a bedroom in the basement. Nonetheless, you'll still have a finished basement. 
What's the Most Expensive Part?
The most expensive part of finishing a basement is the flooring. You can expect to spend $1000 at the lowest and up to $7500 at the highest. The cost depends on the type of flooring you choose and the square footage of your space. 
| | |
| --- | --- |
| Type of Flooring | The Cost of a 500 sq. ft Basement |
| Wood Flooring | $3500-$7,500 |
| Laminate Flooring | $2,500-$5,500 |
| Tiles | $1,500-$4,700 |
| Vinyl Flooring | $1000-$3,000 |
Average Cost to Finish a Basement Per Square Foot
The average cost of finishing a basic basement can range from $6,500-$18,500.
Below is a breakdown of the average costs of common basement improvement projects.
Flooring
Flooring costs vary depending on the material used.
Hardwood flooring can cost over $5000, while carpet and tile flooring ranges between $1500 and $4700. Vinyl flooring is affordable and can cost less than $1500. 
Ceiling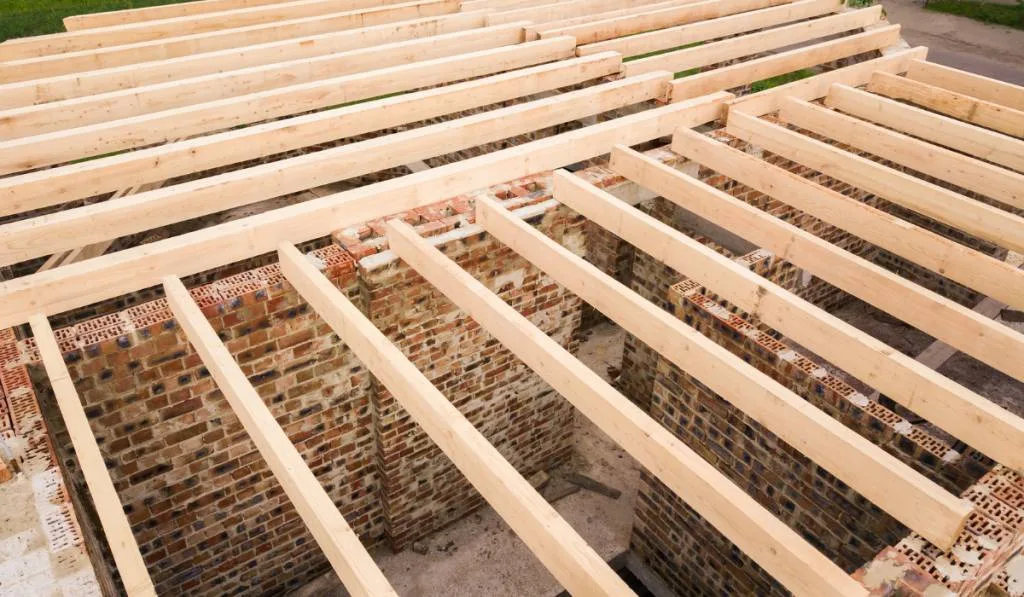 A simple ceiling will cost $1 for every square foot, but a high-end ceiling may be about $6-$7 per square foot.
For example, sheet paneling costs between $15-$30 per panel, while a drop ceiling is between $2-$6 per square foot. 
Drywall
Adding drywall to your basement runs from $1,000-$3,000. 
Framing
Framing a basement ranges from $4-$10 per square foot. The cost may be lower depending on your location.
Permits
The cost of building permits and inspection can range from $400-$2,000.
Electrical Wiring
Installing electrical outlets in a basement ranges from $750-$1,000. You'll part with more if you're adding a new electric panel. 
Plumbing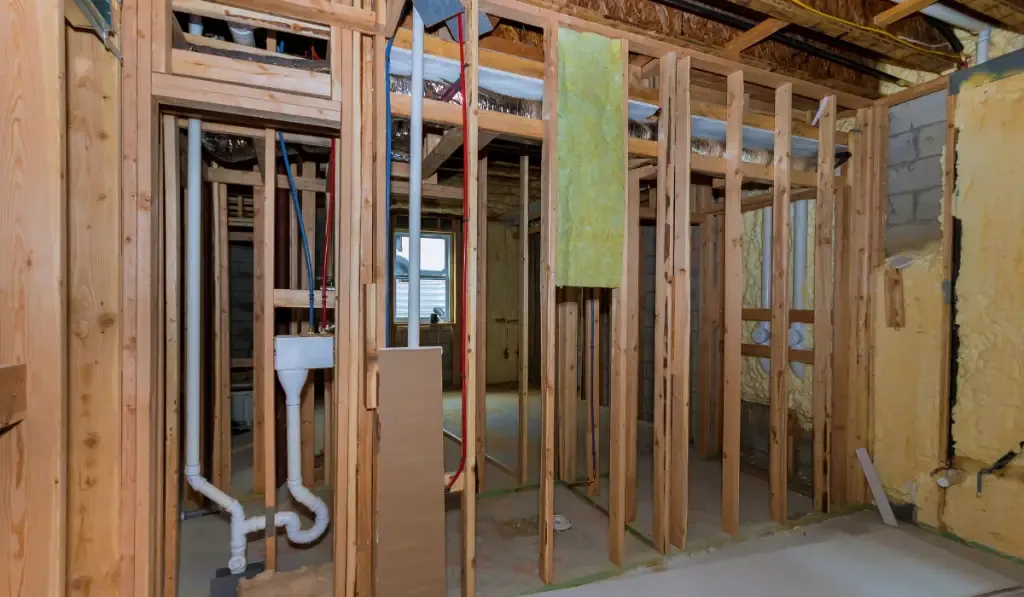 Water and drainage pipes are required in a basement if you plan on adding a basement bathroom or laundry room. Installation can run from $400-$1500 per fixture.
However, each basement finishing is different, and the costs may also vary. The total cost of finishing a basement depends on its:
Size
A bigger basement will be more expensive compared to a smaller one. You'll have to account for the floor and drywall installation costs per square foot. 
Location
The state and city you live in also determine the cost of finishing a basement. That's because each state has its own permitting rules, and you need a permit to finish a basement.
Ensure you check the cost of the permit before starting the project. 
Material Costs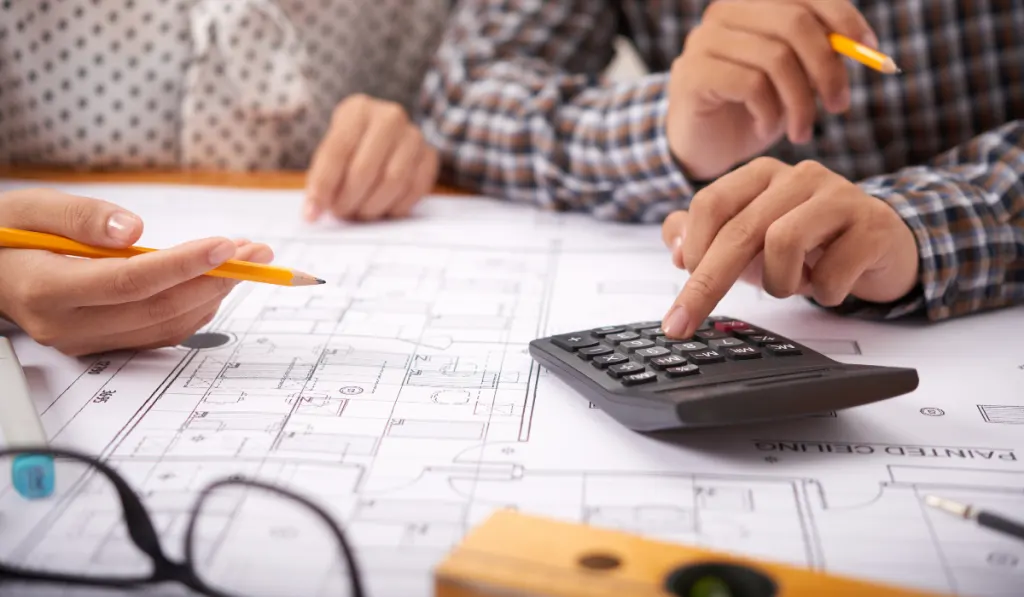 Entry-level or contractor-grade fixtures and flooring will be cheaper than materials used in a high-end basement finishing.
Extra Installations
Most building codes require installing an exit window in your basement if you plan to transform a basement into a living space. 
Egress windows require excavation and reframing of a section of the exterior wall. That will add to overall basement finishing costs. 
Damage and Repairs
Another factor that will affect the cost is when the contractor discovers that your basement has a termite infestation, water damage, or other structural issues that need to be addressed for your basement to be considered finished. That will also increase the costs.
Time
An experienced contractor and his team will take about a month and a half to finish the basement. However, if you need the project completed sooner, you'll need to pay more for him to get more workers and finish the project quickly.
Plan Details
The project's final cost also depends on the plan details. Expect to pay a premium if you have significant structural changes, require new plumbing/rewiring, or plan to use expensive materials.
Adding rooms to your basement will also push the costs up. 
Waterproofing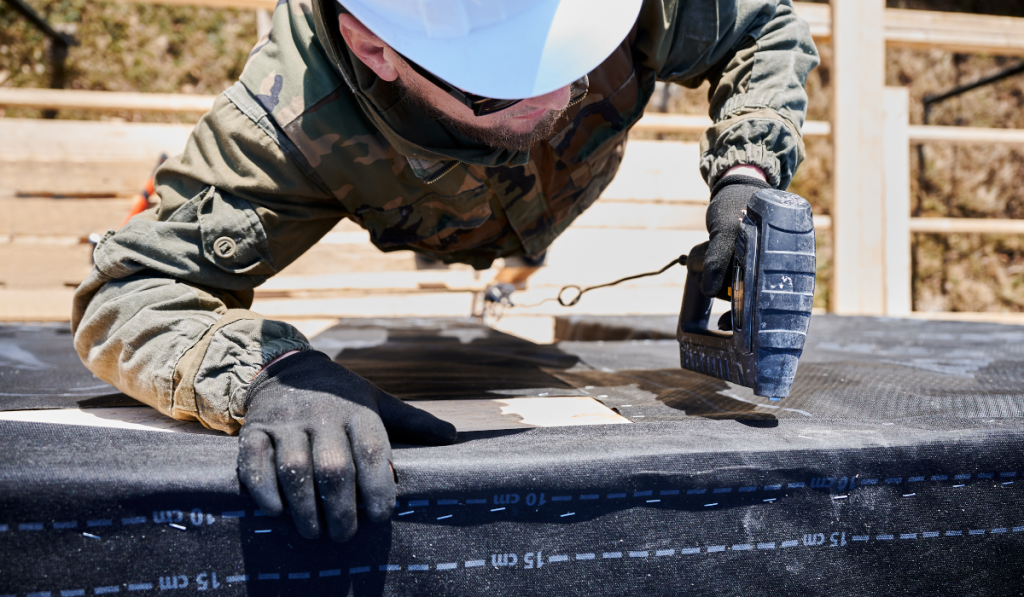 Your basement needs to have zero flooding issues if you plan on transforming it into a livable space. 
Waterproofing a basement can cost about $3000-$4,000 on average. However, if you plan on minor waterproofing, you can spend less than $500.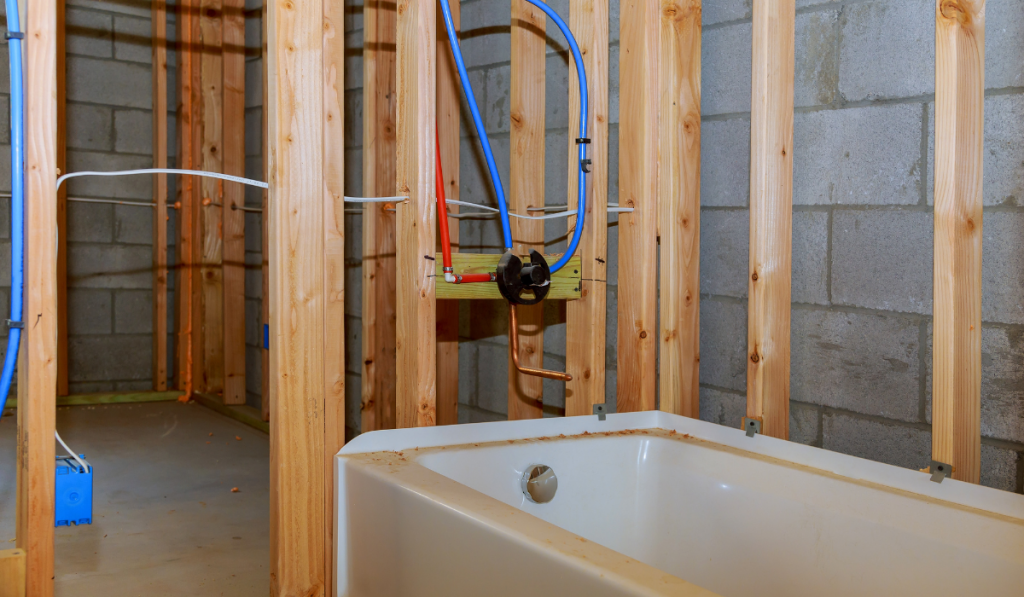 Is It More Expensive to Finish a Basement With a Bathroom?
A basement with a bathroom allows you to have an extra useful and functional space in your home. 
It is expensive to add a bathroom to your basement. 
If it's a new bathroom, you'll need to install new plumbing lines, a shower, fixtures, and more. The cost of finishing a basement with a bathroom could be about $5,000. Bathrooms with high-end fixtures could cost as much as $25,000.
A sewage ejector pump may also be required if you plan on installing a bathroom. You should set aside $700-$1400 for installation and parts. 
One thing to note is that you can lower the cost by including the bathroom as a bigger basement finishing project. Adding a standalone bathroom to the basement will be more expensive. 
You can save money on your basement bathroom project by using existing drains and plumbing fixtures.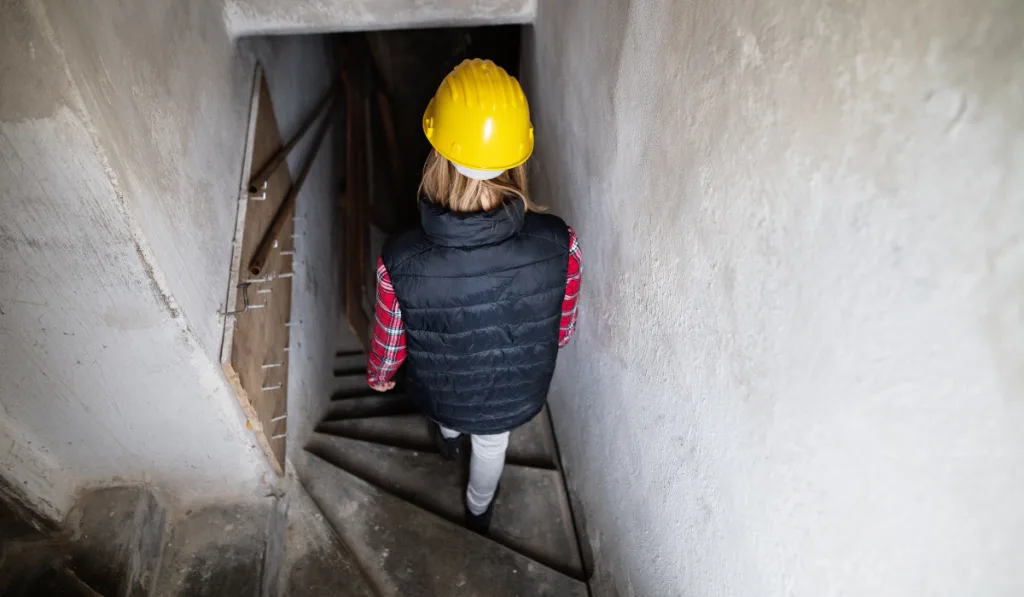 How Much Does It Cost to Finish a Basement Yourself vs. Professionally?
DIY basement finishing gives you a sense of accomplishment. Additionally, it allows you to enjoy cheaper upfront costs since you're responsible for labor, materials, and other extra costs.
Labor accounts for 30-40% of the final costs. The labor includes professionals in electrical wiring and plumbing. 
For 700 square feet of basement, you can expect to spend $9,500. While getting it done professionally will cost $15,000.
A basement that is 700-1,000 square feet costs about $12,000 when doing it yourself while contracting a professional is about $18,500. 
A big basement that is about 1,000 square feet costs $22,500, and the professional cost is about $35,000. 
Note that the above costs only consist of necessary basement finishing costs. Other costs you need to consider are permits, foundational repairs, waterproofing, and if you need to add windows and a bathroom. 
Final Thoughts
A finished basement not only gives you extra livable space but also increases your home's value in the long run. With our cost breakdown above, you now have an idea of how to budget accordingly if you plan on finishing your basement.
Although flooring is the most expensive part of finishing a basement, you can opt for cheaper flooring that you can change later once your budget allows. Remember to consult a professional if you're new to things like permits, electrical fixtures, and plumbing installations. 
Resources