With its pure white sandbars and tropical islands, the natural beauty the Florida Keys has to offer has been attracting travelers for several years.
The Florida Keys is also home to the world's third-largest coral barrier reef. Only a few places in the world can offer excitement, fun, and adventure, like the Florida Keys. 
The Florida Keys is a set of islands close to the mainland and offers residents and tourists a world of outdoor adventures and fun in the sun.
The Florida Keys offers cultural and educational experiences through its museums and art galleries.
Living in the Florida Keys also offers you the chance to enjoy the beaches, parks, live entertainment, seafood, and fine dining Florida Keys has to offer.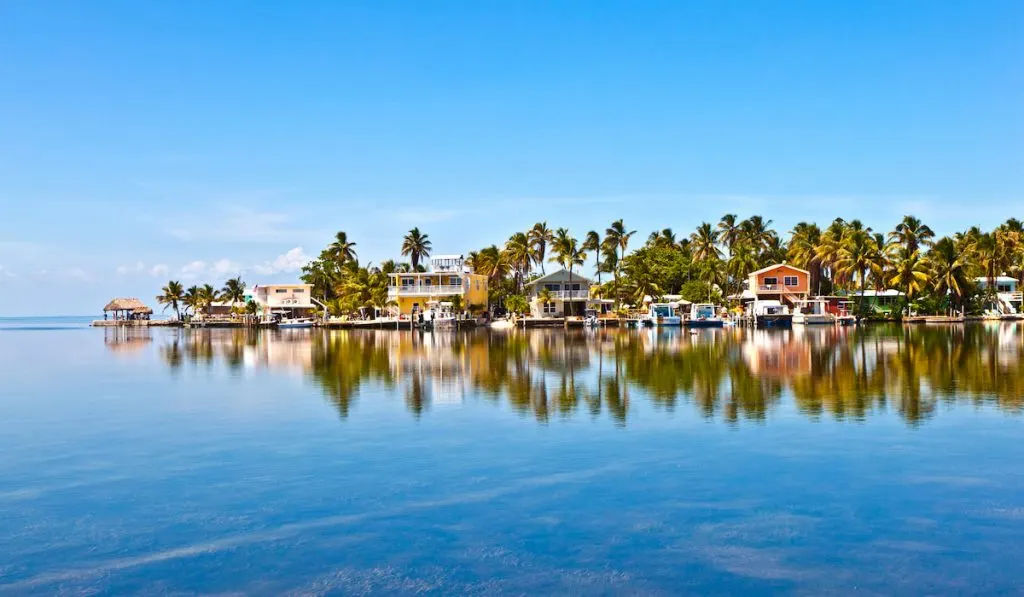 If you are looking to experience the Florida Keys for a while or settle down, there are many great places you can choose to live.
In the rest of this article, we give you a rundown of some of the best places to live in Florida Keys.
Here is a list of the best places to live in the Florida Keys:
1. Key Largo
Key Largo is one of the Florida Keys' most popular tourist destinations. Although Key Largo is not littered with typical tourist attractions, it is still a famous tourist hotspot. 
If you are into snorkeling and diving, then you will enjoy Key Largo's living coral reef a few miles offshore. Besides the brightly colored fish, you can also see Christ's statue at John Pennekamp Coral Reef State Park.
You can decide to visit the animal and plant reserve, go hiking on the heritage trail, or take a cruise. Or you can try relaxing on the white sandy beaches while you enjoy the sun.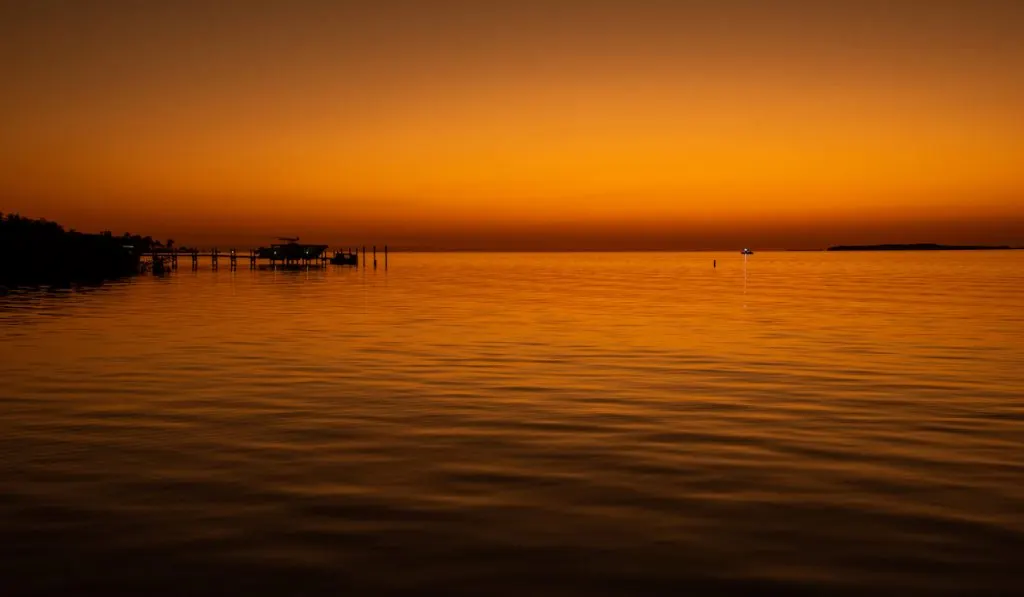 You will also find wildlife in abundance in Key Largo state parks. These parks include John Pennekamp Coral Reef State Park, Dagny Johnson Key Largo Hammock Botanical State Park, and Everglades National Park. 
Key Largo is also home to two animal sanctuaries. 
2. Islamorada
Islamorada, which means Purple Island, is considered Florida Keys' sport fishing capital. Islamorada is spread across six reef islands in the Keys.
In Islamorada, you can view dolphins up-close and even see a real 16th-century treasure chest at the history of the living museum.  
You can also see geological wonders, historic ruins and learn the history of diving. You can also go shopping for souvenirs in shops around the area.
There is also a geological state park where you can see fossilized coral or enjoy a forest tour lead by certified rangers. 
The Moorings Village and Cheeca Lodge in Islamorada offer fantastic shell shops, restaurants, sandbars, and tiki bars. You can also visit the white sandy beaches to sunbathe, relax or go swimming.
3. Marathon
Looking for a place with an urban feel that still gives you access to outdoor amenities, then Marathon might be the place for you.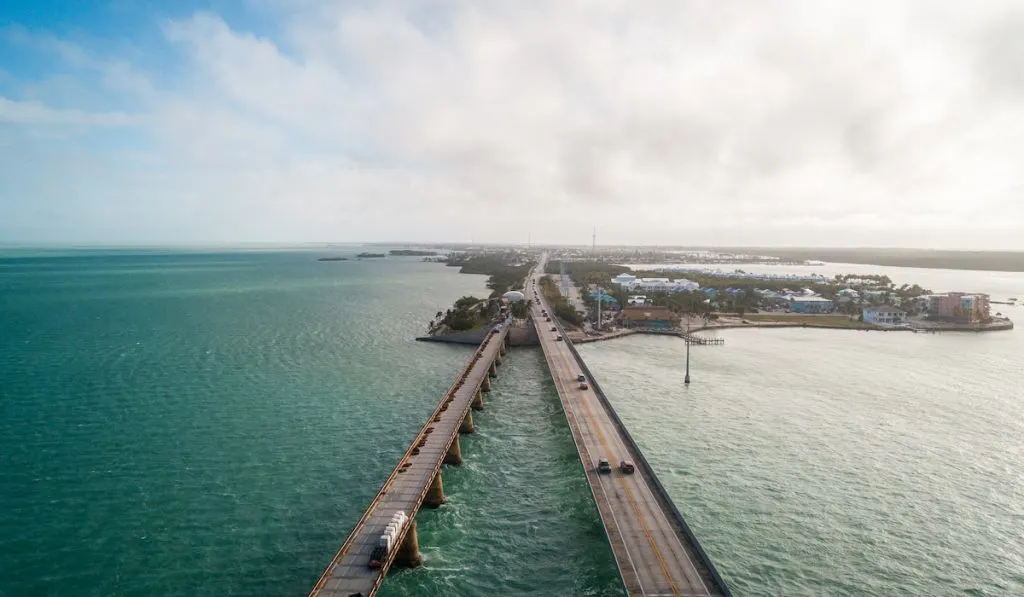 Marathon, Florida is an ideal place to search for affordable vacation homes. It encompasses a total of 13 different islands. 
The neighborhoods of Marathon offer small and old single homes on deep water. Marathon also has low-rise condos which is a short walk from the Atlantic Ocean.
The Marathon islands have marine life research centers, beaches, loggerhead turtles, natural history museums, and barrier reefs. Spearfishing, diving, lobster-tickling, and snorkeling are popular activities in Marathon.
The Fisherman's Hospital, one of the three hospitals in the Florida Keys, is found in Marathon. Marathon also provides shopping opportunities, clubs, fine dining, and bars for those looking to enjoy a bustling nightlife. 
Marathon is an ideal place to stay if you are looking to enjoy various activities in one city. 
4. Big Pine Key
If you are looking for a luxury home in the Florida Keys, look no further than Big Pine Key. Big Pine Key is a remote location south of the Florida Keys and is less noisy than the Upper Keys.
On the southeast side of the island, you will find a famous fishing lodge.
If you are curious about the endangered Key Deer, then you would Big Pine Key. Over there, you get to see the Key Deer at sunset and early in the morning.
Big Pine Key also offers residents ample shopping opportunities. You can also visit the Monroe County Library as a resident and enjoy free WI-FI internet access. 
5. Key West
Key West is located at the southernmost part of the adjoining United States. With the unique charm it possesses, Key West is an ideal location for luxury resorts. Its creative vibe and quirky character contribute to its overall attractiveness.
You will notice many homes in Key West built on stilts with garages on the building's first floor. There are several neighborhoods on the island, some of which are hidden, and you may not know they exist.
There are several properties to choose from in Key West. From modestly priced bungalows and small-sized old houses to luxury waterfront residences. There are also gated communities that provide first-class amenities.
If you are looking to enjoy your day, you can visit the bars, restaurants, and historical homes & museums Key West has to offer. 
Key West has an international airport with several major airlines providing daily services. It is also widely known as a cruise ship port. 
On some days, you may decide to take a ferry ride along the western edge of Florida Bay which goes from Key West to Fort Myers.
6. Tavernier
If you are looking to escape the big city life, Tavernier is one of the ideal places to reside in the Florida Keys. Tavernier might be a small town, but it is home to about 1800 housing units and 2500 residents. 
Tavernier, supposedly named after 17th-century traveler and merchant Jean Baptiste Tavernier is the only Key that has a French name.
Tavernier has more of a suburban feel to it. In all of Florida Keys, it has some of the best seafood. Most of the fish go from the sea to your table within a few hours. 
Tavernier offers several recreational activities, including wildlife observation, swimming, boating, fishing, and diving. 
7. Little Torch Key
Little Torch Key is a small and charming local island. It has a friendly and relaxing atmosphere which is ideal for people looking for a place to unwind. 
There are several restaurants and shops in Little Torch Key you can visit. The other Keys are just a car ride away from Little Torch Key.
This is the place for you if you are looking to escape the bustle of the big city. You can also visit the Looe Key National Marine Sanctuary if you are willing to experience diving. 
If you want a little romantic solitude while you stay in the Florida Keys, you can take a boat ride and visit Little Palm Island. Once you begin relaxing in your hammock at this enchanting resort, you will never want to leave.
8. Key Colony Beach
Key Colony Beach is another ideal place to settle down or stay for a short holiday.
Key Colony Beach has a local aquarium with hands-on exhibits where you and your kids can swim and have fun amongst the fishes. It also has peaceful lagoons in which you can swim safely. 
There are also long stretches of surf and soft sand where you can have fun along the water. Key Colony Beach also offers diving, helicopter tours, hiking trails, and snorkeling. T
here are also aviation museums, swim clubs, and kayak launch points where you can let loose. 
9. Bahia Honda Key
Bahia Honda Key is home to Bahia Honda State Park, where you will find Calusa Beach.
In Bahia Honda Key, you can travel across the Seven Mile Bridge connecting the Keys and enjoy camping on Little Duck Key. You will also get to see the famous loggerheaded turtles walking along Sombrero Beach.
You may also pay a visit to the nature preserves to catch a glimpse of alligators, deer, and some native wildlife. 
Bahia Honda Key also serves as a gateway to many other islands in the area. If you are looking for a place with a lot of adventure, then Bahia Honda Key is the place for you.
Resources