Have you decided that you are ready to make a move to the sunshine state? Buying a house in Florida can be an exciting adventure but there are definitely some steps you will want to take to make sure your homebuying success is in order.
The more you know about the process the more likely you are to have a successful transaction.
Step 1: Figure Out Your Finances
No two financial situations are the same. Whether you are looking to purchase your first home, or a second or even third home, you'll want to make sure your finances are in order.
For most home loans you will need to save a minimum of 3.5% of the purchase price for a down payment. Conventional loans may require 20% or more down depending on the property. For a $300,000 house that is $10,500 – $60,000 required for a down payment, not a trivial amount for most.
Each home buyers' journey is different. Here are some tips for some of the most common Florida home buyers.
Mortgage lenders utilize four main data points to evaluate whether or not you qualify for a loan. These are:
Salary/Income
FICO Score
Debt to Income Ratio
Loan to Value Amount
Salary
Of course, for any major purchase from an automobile to a home, the lender wants to be sure you can cover the monthly payment. Your income is the most important factor in figuring out what your maximum mortgage amount is.
Of course, other factors come into play but, at a bare minimum, you need to have enough money to pay the mortgage, pay bills, drive to work, buy groceries, and also pay for any home repairs that may be necessary.
FICO Score
Your credit is another determining factor. In fact, your FICO score will impact things like how much down payment the bank requires as well as what mortgage interest rates you will qualify for.
It is possible to qualify for loans with bad credit, provided your salary, debt-to-income ratio and loan-to-value amount are all within acceptable ranges for the mortgage lender.
Of course, when at all possible you should consider working to increase your FICO score as much as possible before beginning the home buying process.
Debt to Income Ratio (DTI)
Your debt to income ratio is calculated by taking your total monthly debt obligations and dividing that value by your gross monthly income (your income before taxes and deductions).
So, if you have $1,500 a month in monthly debt payments and your gross monthly income is $4,500, your Debt-to-Income Ratio is 33.3%.
Most lenders want to see a DTI number that is 43% or lower in order to attain a mortgage. There are, however, exceptions, and your mortgage broker can help you evaluate your situation during the pre-approval process.
Loan to Value Amount (LTV)
You may have seen the acronym LTV as you research buying a home in Florida. This stands for "loan-to-value". When a mortgage lender assesses risk, they look at LTV ratio to see how much risk you, personally, are assuming if the house goes into default.
Typically lenders will use the LTV amount to determine whether or not to ask the borrower to pay mortgage insurance. Conventional loans, where the borrower puts at least 20% down for the loan, don't require mortgage insurance.
Lower down payments, such as those allowed for in various home buying programs like FHA, typically result in a LTV amount where the lender does require PMI (private mortgage insurance) just in case the borrower defaults.
This insurance will help protect the lender if they have to foreclose on your home. It doesn't offer benefits for the homeowner.
Florida Home Buyer Categories
Most home buyers in Florida are going to fall into one of the following categories. Each has its own particular nuances and things you should look out for and research.
First Time Home Buyer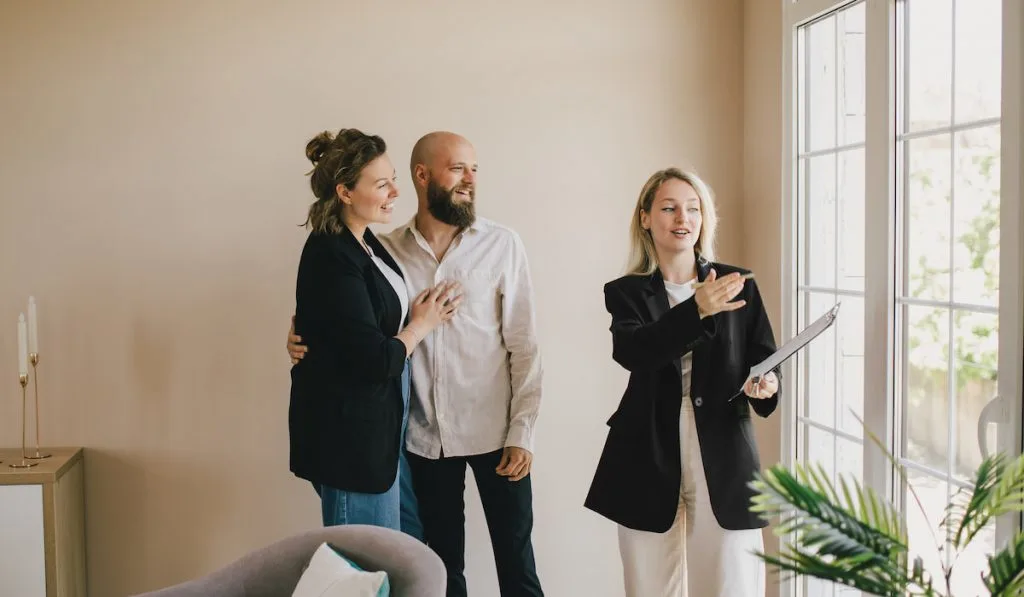 As a first-time home buyer, you'll want to make sure to work with an experienced realtor who can guide you through their home buying process. They will often think of details for your area you may not have even considered like internet capabilities, schooling, local ordinances, etc.
Make sure you Florida real estate agent has a list of your must haves and your wants but also, don't be afraid to ask them for a list of things you should be aware of in the county you are doing your house shopping.
Your Realtor can also help make sure that the home you choose is zoned appropriately for what you want to do.
No Money / Low Income
These days there are many assistance programs available to individuals with a low income. In order to qualify for a mortgage, you will need an income of some type but there are several home buying assistance programs available in Florida if you are low income including:
FHA Loans of up to $608,350 that require as little as 3.5% down
Florida State Housing Incentive Partnership (SHIP) programs available in some counties.
Salute Our Soldiers Military Loan Program – Provides great mortgage rates, down payment assistance and closing cost help for active military and veterans.
VA Loans – Veterans and active members of the US military may qualify for VA loans. There are two types available, VA Direct Home Loans and VA-Backed Home Loans. Visit VA.gov for more information and to see if you qualify.
USDA Loans – the USDA has several programs to assist with home purchases in Florida including direct loan and grant programs. Visit USDA.gov for more information.
Bad Credit
Most Florida home buying assistance programs will require that the home buyer have a minimum credit score of 640. If your credit score is below this amount, consider working with a financial counselor on ways that you can improve your score before starting your home search.
The FHA program requires a FICO score of at least 580 if you want to take advantage of a 3.5% down payment. Individuals with credit scores under 580 can still be approved for an FHA loan ut they will be required to put down a 10% minimum down payment.
Without Using A Realtor
Buying a home without a realtor in any state is something that should usually only be done by those who are already experienced and familiar with real estate transactions.
A home purchase is typically one of the largest investments someone makes throughout their lifetime and isn't something that should be taken lightly.
Your realtor is there to help guide you through the transaction. If you do decide to go through the transaction without an agent, it would be wise to at least consider having a Florida real estate attorney look over the purchase documents before signing.
From Out of State
Buying a home from out of state is often difficult, especially if your home search takes several months. Fortunately, the internet offers a wide variety of options when it comes to browsing listings from afar.
Between photos, video tours, and aerial images from Google Maps, it's often easy enough to get a general feeling for a home and neighborhood.
Still, moving to a new state is a big process, and a house is a big purchase.  If you are moving due to a new job, you may have fewer options when it comes to location.
When possible, consider visiting Florida during summer and winter so that you can get a good idea of the weather, bugs, and humidity. If your move is optional, you will want to make sure you evaluate things like:
Weather
Things to Do / Activities
Schools
Job Opportunities
Are the People Friendly
Crime
Etc
Step 2: Location, Location, Location
Florida isn't a small state and there are so many wonderful options to choose from when it comes to location. There are a total of 67 counties in Florida to choose from and, from there, countless neighborhoods to look at.
The easiest way to start looking at homes is to decide which of Florida's eight regions you want to focus on. These are:
Northwest Florida
North Central Florida
West Central Florida
Southwest Florida
Southeast Florida
Central Florida
East Central Florida
Northeast Florida
Each region is full of it's own pros and cons but, narrowing your search to a particular region will really help when it comes down to finding a realtor and looking at homes.
Once you have picked out the general region in Florida you want to relocate to, the next step is to decide if you need to further narrow your list to a specific county.
This may not be as big of a concern but remember to keep in mind that some loan programs amounts vary depending on county.
In Florida, 2021 FHA loan amounts for a single-family home range from $356,362 all the way up to $608,350 depending on county.
Home Value Appreciation
Thanks to the power of the internet, it is now possible for you to see real estate trends in the areas you are searching and that data can help you narrow down your options. Ideally, your home investment will appreciate over the years and become worth more than what you pay for it.
But, this isn't the case for all areas. Be sure to look at the home value forecasts you can find online. While they aren't a guarantee of value, they can help you assess trends.
In Florida, home values in general are on an upward trend. We can look at Zillow's data for a typical home price in Florida over the years:
| 2019 | 2020 | 2021 |
| --- | --- | --- |
| $252,470 | $260,353 | $283,759 |
Source: Zillow – Pulled 3/13/2021
If we look at some of the most popular cities in the state, we can see that the home value appreciation rate can vary.
People are flocking to Florida to enjoy the tropical weather and beautiful environment and the result of that is homes that have appreciated well over the past 10 years.
Here are some of the best cities to live in Florida and the typical home value from 2011 vs 2021. Many Florida cities have seen this value appreciate over 100% in the past 10 years.
| City | 2011 Home Value | 2021 Home Value | Appreciation Rate |
| --- | --- | --- | --- |
| Orlando | $138,932 | $288,343 | 108% |
| Miami | $201,178 | $432,206 | 115% |
| Tampa | $135,114 | $291,379 | 116% |
| St. Petersburg | $122,570 | $270,802 | 121% |
| Jacksonville | $131,609 | $221,548 | 68% |
| Sarasota | $180,464 | $323,188 | 79% |
| Naples | $258,774 | $425,044 | 64% |
| Fort Lauderdale | $206,185 | $405,628 | 97% |
| Tampa | $135,114 | $291,379 | 116% |
| Fort Myers | $150,043 | $277,134 | 85% |
Source: Zillow – 3/13/2021
Step 3: Visit the Area
Window shopping on the internet can only give you a high-level view of a particular city or community. The best way to decide on whether a specific area in Florida should be your new home is to actually visit it.
Thankfully, with services like Air B&B, you can stay for a few days or even a week or more at various locations you are considering.
If you are able, take advantage and visit the area, check out parks, schools, libraries and even the local grocery store. Think about the normal things you do on a day-to-day basis, or the things you want to start doing, and how your new community will fit in.
If you have kids, look at the activities and programs available. Visit the school during a school day and even ask to arrange a tour.
Similarly, if you have pets, what resources are available to you. Are their dog parks, dog friendly stores and community areas? Events, classes, and other fun activities available?
This is going to be home, so make sure it is right for you.
Step 4: Find a Florida Real Estate Agent
Finding a good real estate agent can really make the difference between a positive or negative home buying experience. If you are moving to Florida from out of state, a knowledgeable agent is even more important.
Your agent will help guide you through the entire home buying process. They will be able to make recommendations for a mortgage broker, home inspector, etc.
They are also able to help you negotiate key items, not only price but also specifics like who pays closing costs, who pays for inspections, whether a home warranty is included, etc.
Word of mouth is often the best but, if you don't know anyone in the area be sure to pay attention to reviews.
If you are able to visit, think about visiting with at least 3 different agents in the area. You'll get a better sense of who the best person might be to guide you through this important transaction. While all licensed Florida real estate agents have to undergo the same certification process, personality also counts.
Take the time to choose someone who is not only knowledgeable but also has the time to listen to your thoughts and whom you feel comfortable working with regularly for the next few months. The agent with the highest advertising budget isn't always going to be the best agent for you.
Step 5: Get Pre-Approved for a Mortgage
Getting pre-approved for a mortgage is one step that should not be skipped for most real estate transactions.
A pre-approval gives you a maximum budget amount and can help you narrow your list of homes down so you are not wasting time looking at homes outside the range of what your bank will finance.
Sellers are also more likely to seriously consider your offer on a home when they know you already have approved funding to back it up. In a hot market, when considering offers, sellers will often look at cash buyers first, pre-approved buyers second and all others third.
Step 6: Start Active House Shopping
With your real estate agent in place and your mortgage pre-approved it is time for active house shopping. This is the stage of house shopping where, while you may still be spending hours looking at listings on the internet, you and your agent are narrowing down the pool of homes to viable options.
As you start to narrow down the choices, you'll want to do walk throughs of the top contenders. Online photos and video walkthroughs are designed to highlight all the positive aspects of a home. An in-person walk through helps ensure you can see any negatives as well.
Walking through a home allows you to process things like the size of the space, the layout of the kitchen and the how your family activities may flow throughout the home.
You'll be able to note features you love and features you would want to change.
As you narrow your house choices down even further, consider visiting the listing at several different times of day. At night, early morning, during the day, on a weekend. Evaluate the noise level, neighborhood activity, traffic patterns etc.
This is often the fun part for many home buyers, but the process gets "real" once you submit an offer.
Step 7: Meet the Neighbors
Unless your buying 100 acres in the country, your neighbors can have a lot to do with your happiness in your new home. As in Step 3, consider visiting the area during various times of the day and night to see what the neighborhood "vibe" is.
If you see folks outside, channel your inner extrovert and stop by and say hi and introduce yourself. Ask about the neighborhood, the schools, the noise, crime, etc. A friendly conversation can help you decide if this neighborhood would be a good fit.
Likewise, and especially if you have kids, consider running the address through this Department of Justice website if available for your area. While no area has zero criminal activity, this map will help make it clear whether or not the property might be an OK fit for you.
Step 8: Submit an Offer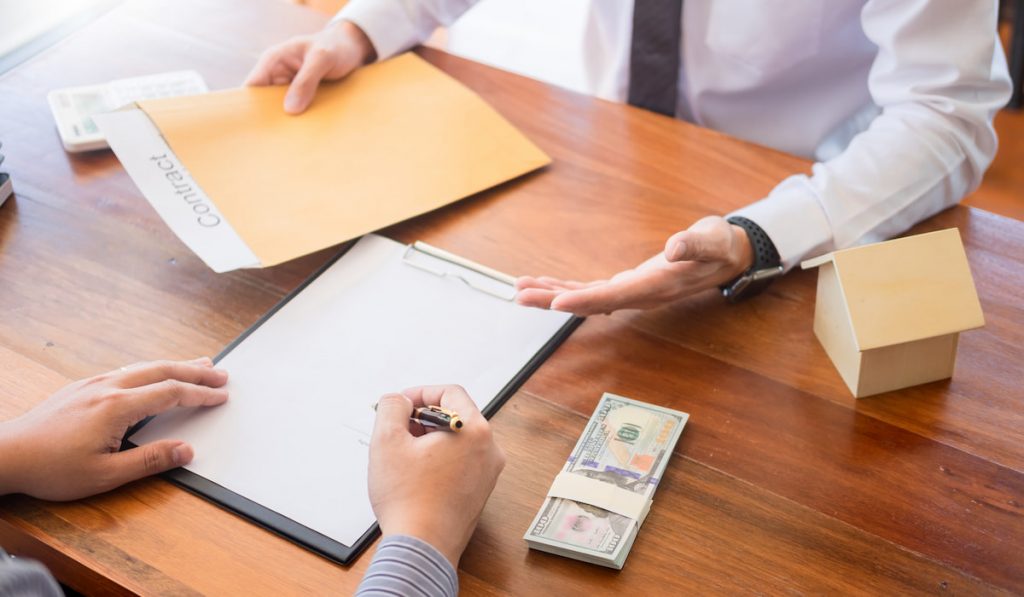 This is what buying a home in Florida is all about. You've narrowed down your region, narrowed down your county, found your agent, got pre-approved and found the house you hope will become your dream home.
Once you have decided which house you want to make yours, you will work with your agent to submit an offer to the seller.
Your agent can help you decide how much to offer depending on many factors including the market, condition of the home, and how close to "perfect" this home truly is for you.
The time between submitting the offer and hearing back yes or no from the sellers will seem like eternity if this is your first home purchase. I highly recommend enjoying a nice night out on the town in the area to try and get your mind off of the pending real estate transaction.
Your agent will let you know once your offer is approved. The rest of the purchase process generally moves pretty quickly if no major issues are found.
If your offer is not accepted, often the seller will provide a counter or a reason why. You can work with your real estate agent to make a new offer or, determine if you should move on and continue your search.
Once the offer is accepted typically an escrow account will be opened to hold any funds related to the transaction.
This time of the sale is very confusing and often happens very fast. Make sure before transferring any funds to your escrow account that you have all of the correct information and instructions. These large money transfers are perfect opportunities for would-be scammers to try to trick you into sending the money to the wrong location.
Always verify account numbers and instructions with your real estate agent or broker personally before completing these transactions. Email addresses can be "spoofed" or cloaked and this is definitely the time to be sure everything is correct.
Step 9: Do Your Inspection, Appraisal and Due Diligence
Work with your real estate agent to determine what items to look for and check during this period. This is where you want to review all items you care about related to both the home and the purchase contract. Here are some of the main things to consider.
Inspection
Your realtor should be able to recommend a licensed Florida home inspector to perform your inspection. An inspection is separate from the property appraisal and the inspector will look for things that could cause issues for the house later.
Things your home inspector will be on the look out for may include:
All windows working and operational
Doors open and are functional
Roof condition
Operation of Heating / Air Conditioning System
Check all Toilets Flush
Look for signs of possible foundation issues
Look for signs of mold, termites, etc.
If you can, try to attend the inspection and walk through with the inspector. This way you can ask any questions about things you see around the property while they are there.
This will also make it easier for him to point out potential issues and discuss when or if a specialist should be called in for further assessments.
In Florida, hurricanes and flooding are of potential concern for potential home buyers and your inspector will look for signs of damages that may have occurred and not been properly mitigated.
Appraisal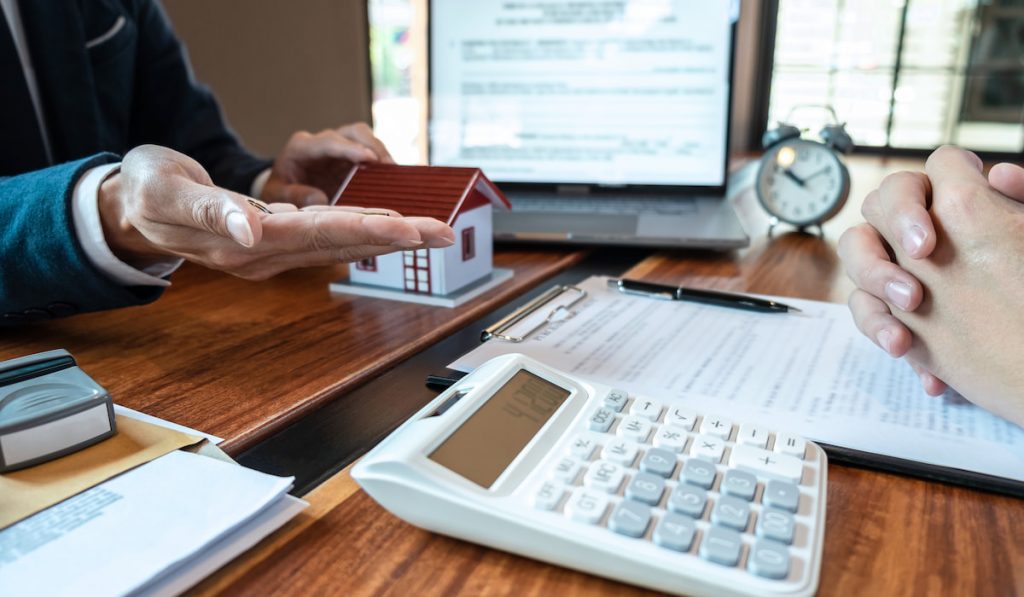 Most mortgage lenders these days are going to require their own appraiser provide the appraisal for the property. This is an important step for both you and your lender to be sure that what you have offered, makes sense for the condition and location of the property.
The appraiser will look at the condition of the house including any upgrades inside and compare that to recently sold properties in the area. These 'comps' will be the baseline for helping him determine the appraised value of your property.
Due Diligence
Due diligence is a general phrase encompassing any other thing you may want or need to check on before purchasing your home. There are several factors that are important here, but this is by no means a comprehensive list.
Here are 7 due diligence items that should be considered when buying a home in Florida.
1. Zoning
Wherever you decide to settle, make sure your home is zoned for all of the activities you want to do now or may want to do in the future. This could include things like:
Running a home-based business
Owning farm animals like chickens or horses
Adding a second story to a home
Installing a pool
All these items can be restricted depending on your zoning. It is best to think of all of the things you may want to do on your new property in the future, and then work with your agent to determine what zoning will allow.
2. Utility Availability
As a first-time homebuyer, you may think that basic utilities like water, electricity, sewer and even internet are a given. This isn't the case in many regions.
You will want to be sure to ask about all of these things and verify details if they are important to you. If, for example, you are a virtual assistant and rely on a high-speed internet connection, be sure to check and make sure your area has the internet speeds you need.
My first house, for example, had city water and power but no internet. My only option was satellite which was horribly slow.
Utilities to consider include:
Water
Power
Internet
Cable
Septic
Phone Service
3. Deed Restrictions
Deed restrictions are fairly common in Florida.
Florida deed restrictions are established in new communities to help ensure that neighborhoods adhere to minimum quality standards. These restrictions are often put into place in order to maintain a neighborhoods value.
By signing your sales contract, you are agreeing to follow the rules set out in the deed restriction. These are most commonly enforced by a homeowner's association.
The type of restrictions will vary from community to community so it is extremely important to review and understand not only the current restrictions but also if and how new ones can be added.
Simple things like having your trash can in front of your garage or parking an RV in your driveway are the types of things that may seem minor but can be prohibited in certain deed restricted communities.
4. HOA Fees
Deed restricted communities, like those outlined above, are often governed by a Homeowner's Association. These HOA's often charge a monthly fee that can range from a couple hundred bucks to over a thousand dollars per month depending on area and what is provided by the association.
HOA fees do not go away so, even when your home is paid in full, you will still have to pay the monthly HOA fees as long as you own the home. This is something to consider if you are low income or looking for a home to retire in.
These fees are independent from your state property tax. Additionally, there are usually provisions allowing HOA fees to be raised when needed.
If your new home has an HOA, be sure to do your due diligence and look at what that includes. Some commonly included items are:
Gated Entrance (as well as related repair and maintenance of the gate)
Community Clubhouse
Community Pool
Community Dock
Landscape Maintenance
5. Insurance Costs
Florida is absolutely beautiful almost year around however, due to it's location it is very prone to natural events such as tropical storms and hurricanes. Water and swamps are scattered throughout the state and, when bad whether hits, flooding is a real concern.
Your flood danger level will depend on both your homes location as well as construction type. You will want to do your research to see what type of insurance is available for your home and how much it will cost.
Flood insurance in Florida can provide a great sense of security but it can also be cost prohibitive. Be sure to know the costs before finalizing your home purchase.
6. Property Taxes
Nothing is certain except death and taxes right!
Florida's property tax rate averages 0.98% which is lower than the nationwide average of 1.08%. The state also has property tax benefits available to people over 65 that are on a limited income.
You will want to check with your mortgage broker to see whether your mortgage will have an impounded escrow account. If so, your monthly mortgage payment will include your property tax fees and your mortgage company will make sure they get paid.
This is quite common especially if you used a low-income mortgage program to secure your loan. Conventional mortgages may not require an escrow account if you own enough equity in the home.
Like HOA fees, property taxes are something that you will have to continue to pay even when your mortgage is paid off.
7. Local Laws and Ordinances
Florida is home to lots of wildlife and beautiful natural habitats, many of which are protected. While not as much concern in populated residential communities, if you are looking at purchasing acreage you will want to make sure there are no laws or ordinances restricting the full use of your land.
Additionally, many parts of Florida have regulations in place to protect the native wildlife. In certain areas, for example, you can't have outside lighting on at night when sea turtles are hatching as it interferes with their ability to reach the ocean.
It is your responsibility as a home buyer to make yourself aware of these items before you sign your purchase contract.
Step 10: Final Walkthrough & Closing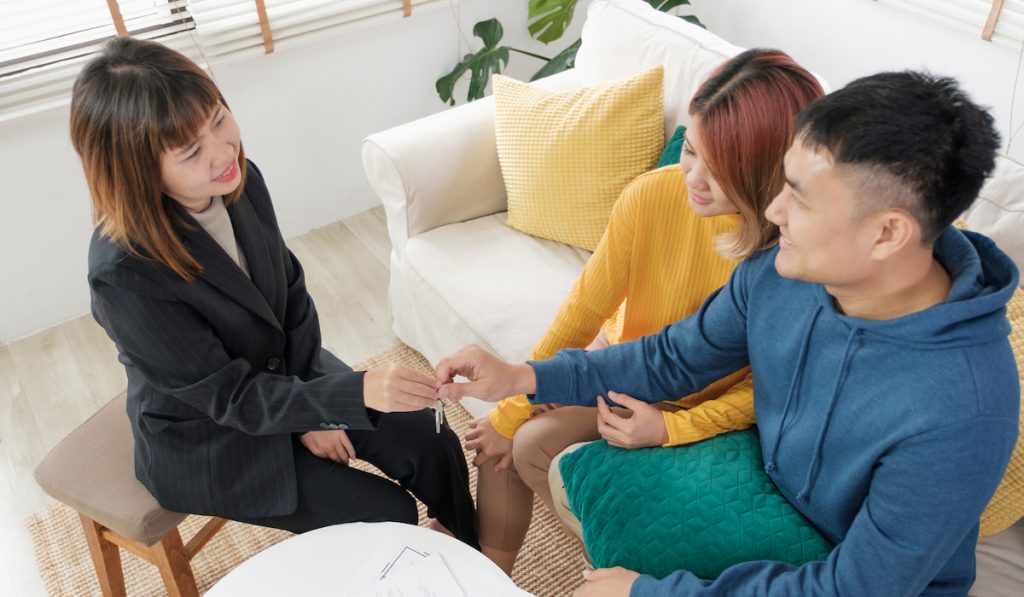 Once all the inspections, appraisals and due diligence have been completed the last steps of the home buying process are the final walkthrough and closing.
The final walkthrough is your opportunity to go through the home one last time and make sure that everything is still in the same condition it was when you made your original offer.
If the house was occupied at the time you first made the offer and your contract stipulates it would be vacant/clean, this is also when you will ensure that happened.
This is your final opportunity to make sure you are satisfied with the house before your funds are released to the seller from the escrow account.
The closing process for a home is when the escrow agent will make sure all paperwork is signed and funds have been obtained. They will typically take care of transferring the title, recording the deed and distributing monies to the respective parties.
Once you have "closed" on a house you will receive the keys and will officially be a Florida home owner!
Resources